Exped Travel Box II Plus

#3 in Bug Shelters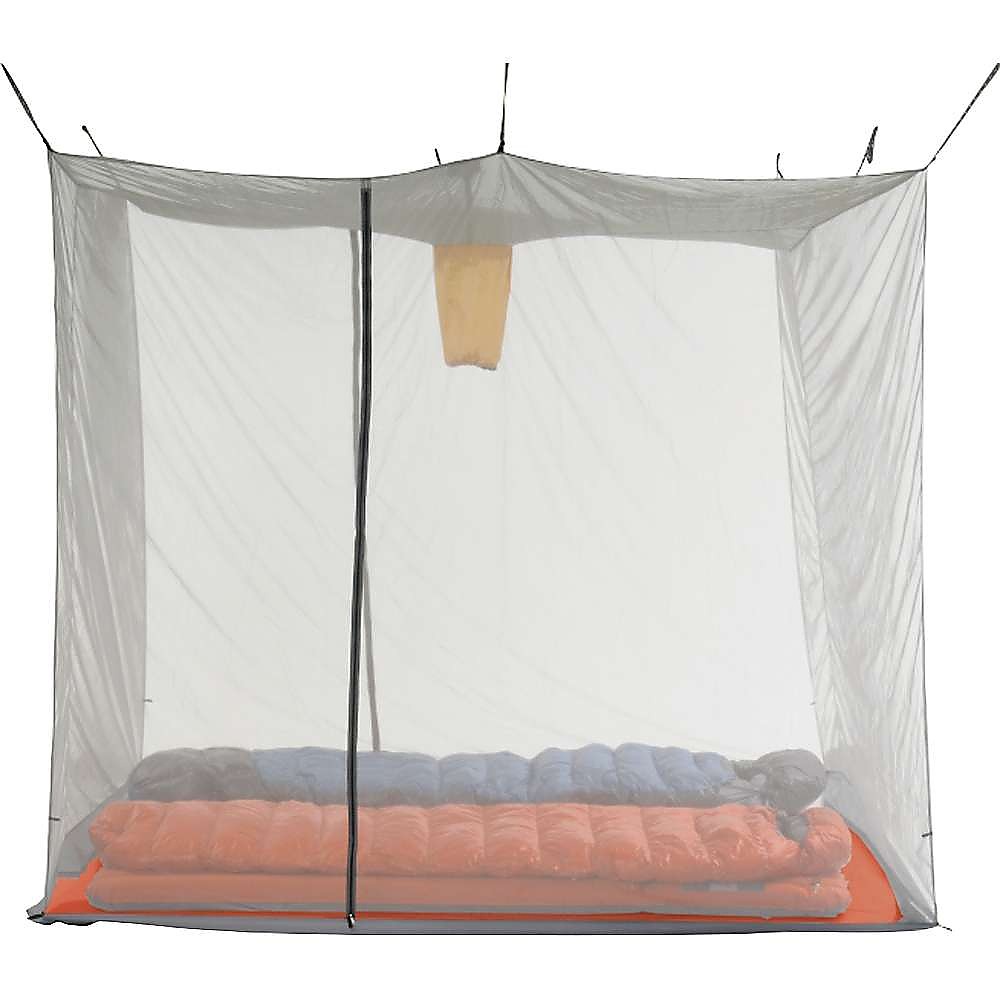 Specs
Price
Historic Range: $111.49-$179.99
Reviewers Paid: $143.16

Capacity
2-4 Persons

Dimensions
86.6 × 70.9 × 80.7 in

Max. Weight
2 lb

Packed size
15.7 × 5.9 in

Season
3-season

Reviews
1

review

5-star:

1

4-star:

0

3-star:

0

2-star:

0

1-star:

0
Large bug net with a built-in floor for full protection. Great for use in shelters or under a tarp. Zippers on two sides make for easy access and lots of tie out points allow for setup in varied conditions.
Pros
Huge full height bug protection area
Tie outs with functional hardware
Flexibile to fit into available area
Durable floor
Cons
Need additional bathtub floor for bad weather ground use
Pricey for half a shelter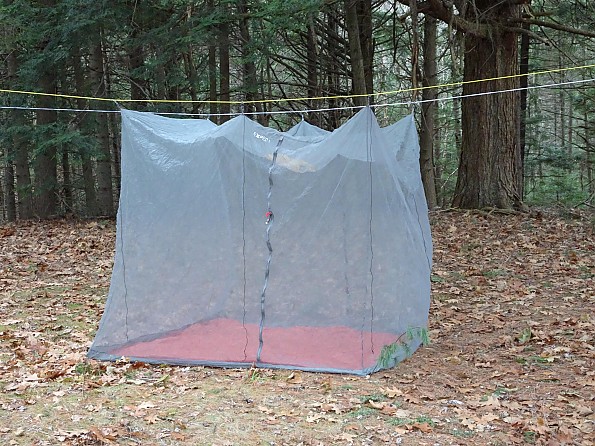 The Exped Travel Box II Plus is a souped up version of their basic, rectangular bug net, meant for multi-person use. They added a floor, side entry zippers, and some additional tie out points. The result is a very functional bug house that provides for a lot of protected space.
I set it up in the backyard using just two lines strung between trees so you could see the full rectangle in this picture. Exped lists the dimensions as 86.6 × 70.9 × 80.7 in and a weight of 2lbs.


Ease of Use: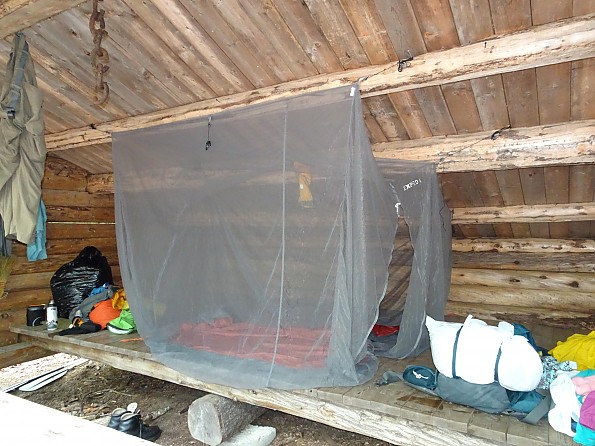 While it was easy enough to set up on the first family trip we took it on I found that I learned from each use. By the end of the season setup was fast and simple in a shelter or under a tarp. The included tie out lines have a really functional hook on the end and a built in line lock where they connect to the shelter. Just a matter of finding some place to wrap the line around, then tighten the lines.
Features & Construction: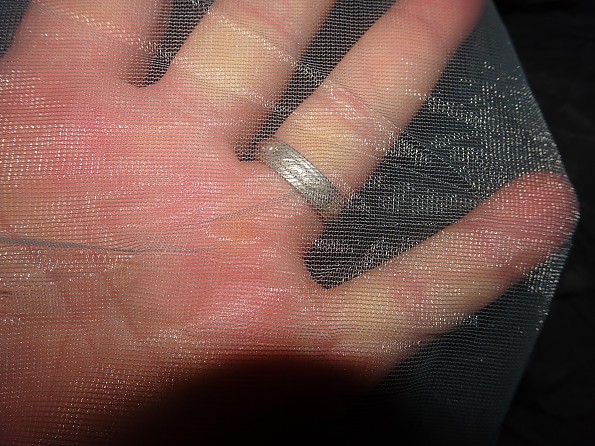 Bug net is what this product is about so lets start with a close look. Exped lists this as a 15D nylon with 1500 mesh/sq inch. Those who venture into areas where tiny bugs are an issue will appreciate the quality of this net. It resisted creasing in the pack and snagging when set up. After a season of family use it has zero damage.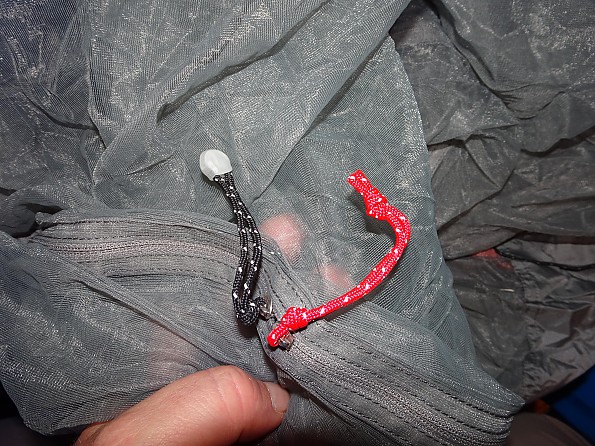 The floor to ceiling zippers found on either of the long sides of the rectangle are also of good quality. The zippers themselves mesh well and have a bit of material around them to help prevent snagging the net. I liked the two different color ties on the double zipper pulls which made it easy to grab the right one the first time, but the glow in the dark tab on the black pull was really a neat idea. Simple little details that made using the product easier and more enjoyable are what make a great product!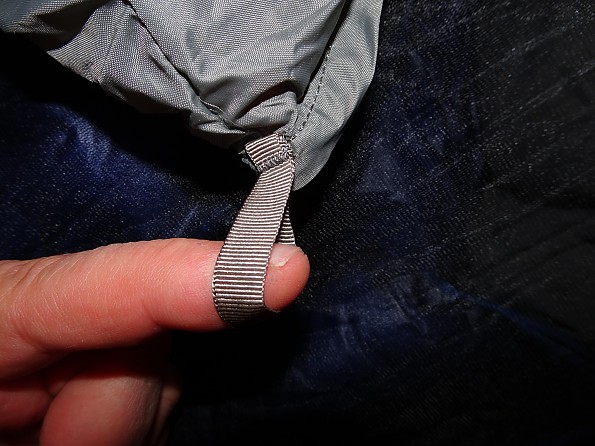 Exped included small loops on the floor which can be used to hold the floor out if desired. Nothing fancy, but you can see the stitching where the low sidewall meets the floor in this picture as well. All of the stitching on the Travel Box II+ seemed to be really well done. We aren't putting this thing under a lot of stress, but it looks like it could take some abuse.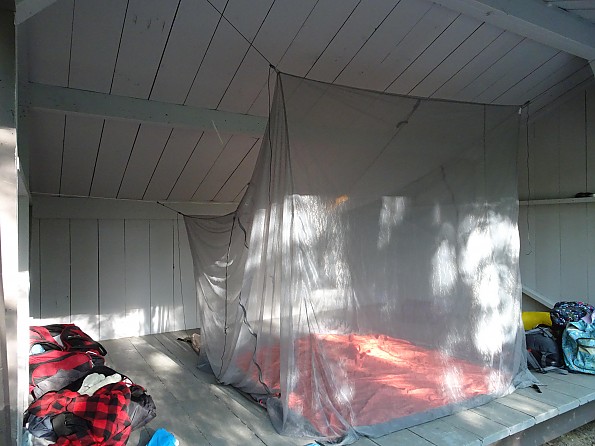 In this VT state park LT you can see how this shelter expands to fit the space. What you can't see in this picture is the big warning about not putting any hardware into the shelter or the complete lack of attachment points in the back.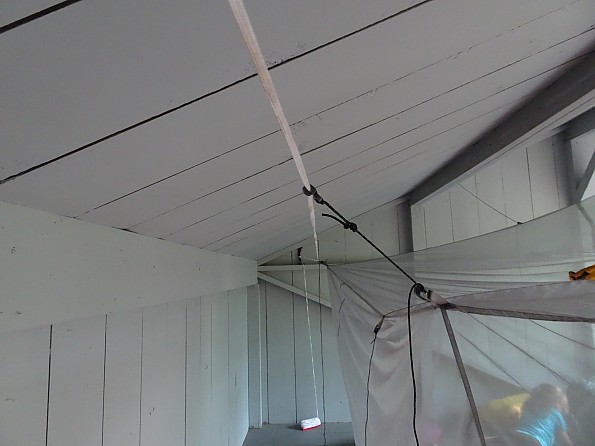 I used two sticks to anchor a line across the back and clipped the tie outs. We got a back wall without breaking the rules or much cussing.

These clips on the end of the tie out lines are useful in so many ways. In that Vermont LT I was able to clip them to the line I'd strung. Here you can see it poking out from under a tarp and clipping to the ridgeline. It also worked really well to wrap the line around something and then clip it back on itself. Very easy to set up and also very easy to take down.
Testing Conditions:
We used the net for all of our family travels this year which included Baxter trips here in Maine and several Vermont adventures including visits to some of their state parks. It was easier than setting up our Kelty TR3 inside of a lean-to because the net could easily change size and shape to fit the space allowed. We also used it under a tarp a few times and loved views from in bed.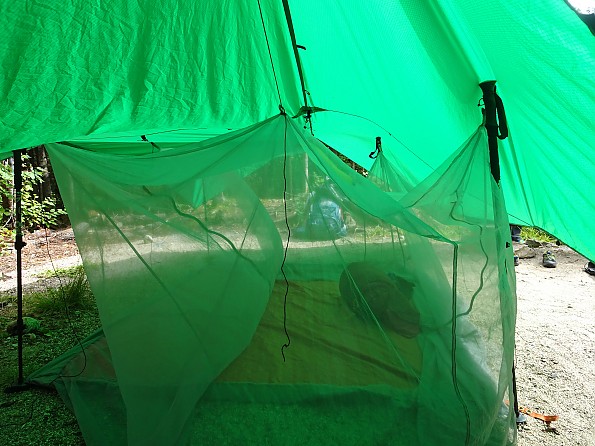 This is the only picture I can find of the shelter under the tarp and it isn't a very good one I'm afraid, but it gives you an idea of how we used it. By staking out the floor and connecting the tie outs to the tarp, ridgeline, and poles the shelter could be set up to varying heights depending on conditions. Here it is set up low for possible rain, but in better weather the tarp could be set up high allowing the shelter to be higher as well.


Conclusions:
I was nervous about buying the Exped Travel Box II Plus online due to the cost and lack of information available in terms of reviews. The one backpacker I read talking about it was not pleased with the experience and was selling it which didn't raise my confidence.
Still, the product appeared to be exactly what we were looking for and had been considering trying to make ourselves. It turns out that this was well worth the investment for us and I will emphasize the us part of that statement. This shelter worked really well in the places we used it and in the way we used it, but we camp in shelters frequently and are willing to deal with setting up a tarp and bathtub floor if needed to set up on the ground.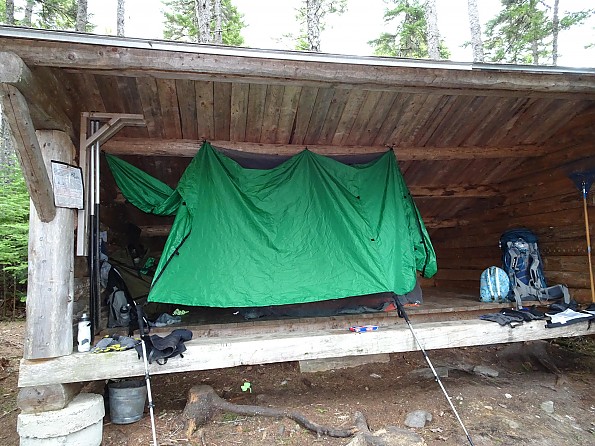 With a tarp strung across the front we had protection from wind and rain if needed while leaving the rest of the net open for air flow. That same tarp worked as our roof when we camped without a lean-to so we were prepared to be flexible.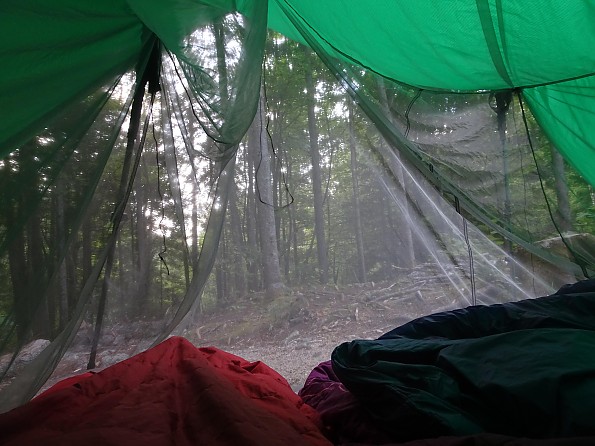 Waking up under the tarp in this big, bug-free space was where I really felt I'd made a good purchase. There was a deer or moose moving through the forest to drink at the spring we were camped near. We woke to the sound but never saw it, then spoke in whispered tones about how wonderful it was to wake up in the forest. Using this shelter rather than a tent gives us more of a feeling of being in the place we are rather than in our tent.
Bottom line is that this shelter won't work for everyone, but if you are the sort that it appeals to then the Exped Travel Box II Plus is a solid investment. If you are using it on the ground and expect it to be wet I'd suggest making a bathtub floor to put under it. I made one using some garden plastic and four clothespins that worked just fine when we needed it. We have used this shelter in all sorts of weather and are looking forward to taking it out there again next year.
Source: bought it new
Price Paid: $143.16

You May Like
Recently on Trailspace