Gore Bike Wear Countdown GT Jacket

The Bike Wear Countdown GT Jacket has been discontinued. If you're looking for something new, check out the best waterproof jackets for 2021.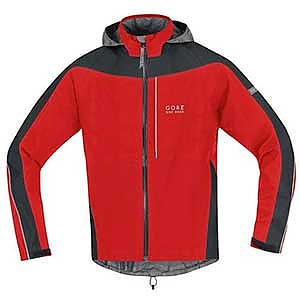 Reviews
1

review

5-star:

0

4-star:

1

3-star:

0

2-star:

0

1-star:

0
One of a kind: waterproof cycling jacket, fully suitable for hiking activities. It combines the lightness with high level of protection against elements ensured by Gore-Tex fabric. Very durable, comfortable to wear, lots of pockets, covers a wide range of temperatures. Good option for bicycle touring.
Pros
High water resistance and long lifespan thanks to Gore-Tex fabric
Comfortable and not excessively warm mesh lining
Very lightweight
Suitable both for cycling and light hiking
Works equally well in warm and cold seasons
Relaxed fit (for a cycling jacket)
Many pockets (for a cycling jacket)
Convenient hood, optimized for wearing under helmet
Cons
No ventilation openings on the sides
No internal pocket
A bit short length
Expensive
Some zipper biting issues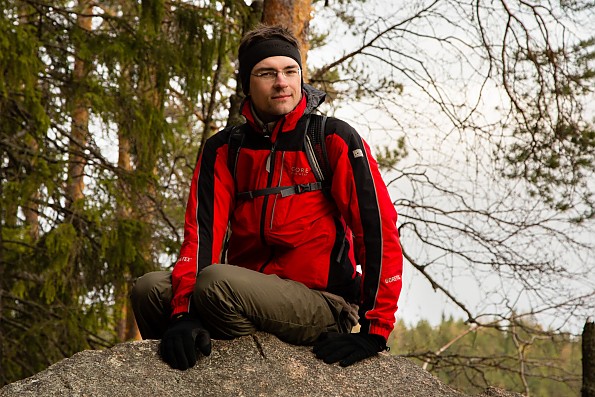 A hiking adventure on bicycle trip
Traditionally the bicycle tourers prefer using the hiking waterproof jackets in their trips. In comparison to pure cycling wear the hiking jackets are equipped with lots of pockets, a hood (very rare feature in cycling wear), and they have quite a relaxed fit, allowing to wear numerous layers of clothing it the weather turns bad. But a traditional hiking jacket is not very good for cycling, as it doesn't have a stretch on the back, and the special cut optimized for riding with the hands on the bar.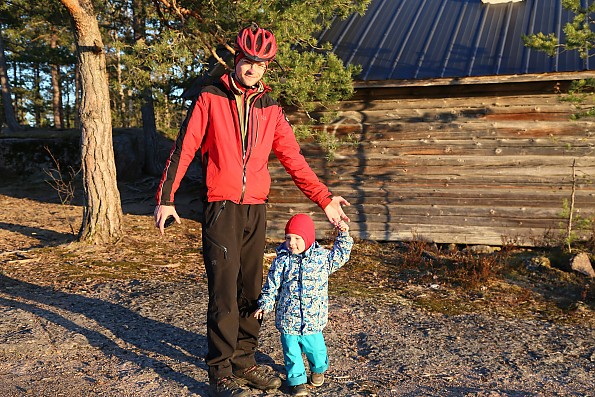 Walking with my child on Finland trip, I put lots of clothing under the jacket

In 2008—2012 I was using the Millet hiking jacket made of Gore-Tex fabric. I liked it in comparison to my older ones (especially in terms of rain protection and durability), but it had not the best cut, and it was too warm and heavy (with its solid lining) for cycling in summer. Finally after four years of use its performance has decreased. (I always prefer the Gore-Tex garment as even in old condition it remains more than usable in short trips.)
A walk in Iceland on dried sea bottom. A smallish hood (designed for wearing under helmet) is seen. My wife wears her old Russian-made Gore-Tex jacket.

I purchased the Gore Bike Wear Countdown GT Jacket in 2012 and I really loved it from the first sight. It was available in numerous colors, I always prefer red for cycling gear. Despite the use of Gore-Tex membrane, it is very lightweight, only 485 g (16.9 oz) in M size. In the meantime it's very comfortable to wear, thanks to mesh lining, which feels especially good in summer. Unfortunately there's no ventilation openings — probably the Gore Apparel designers decided that this jacket is already light enough.
Unlike most cycling jackets, this one is fully suitable for light hiking activities (without running through thorny bushes and so on). It's equipped with four pockets (two on sides, one front, one back), the fit is comfort/relaxed, so you can easily put another jacket underneath. A really rare and useful feature in cycling jackets — retractable hood, specifically designed for wearing under helmet. It's quite small, but that's much better than nothing in foul weather and on the stops. I'd like to see one more inner pocket, but that would be too much for a cycling wear.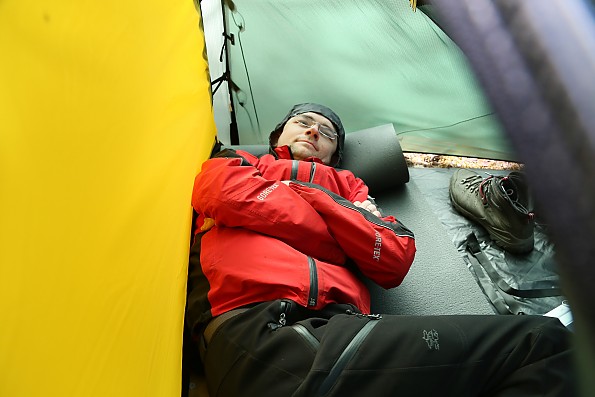 Resting in vestibule of our Hilleberg Kaitum 3
The jacket proved itself extremely useful in numerous cycling trips in 2012-2014 and 2016-2017. Thanks to extremely light fabric, it's comfortable to wear until +15…+20°C (60...70°F), and in the meantime it may be conveniently used down to -5°C (23°F) with fleece or softshell layer underneath. The Gore-Tex membrane works perfectly for me, it's both completely waterproof, quite breathable, and very durable.
I have to admit that I often wear this jacket even in mild weather, while I have more suitable clothing for such conditions. After many years of hard use there's no sign of delamination, and the jacket itself still looks good, repelling water and protecting from elements. Last autumn I asked a local sewing workshop to make a small tune-up to this jacket (namely fix the zipper which finally bite through the fabric), and the seamstress noted that it's still far from the end of service life.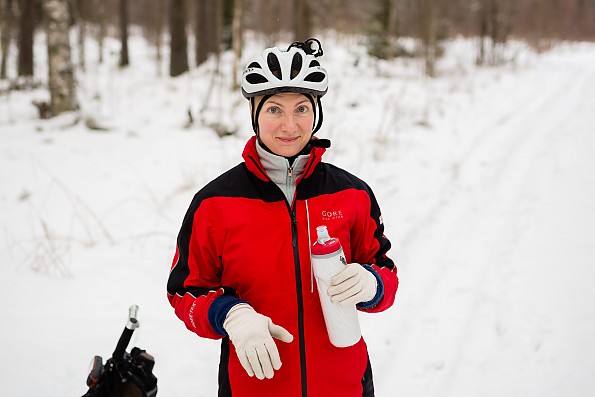 A new jacket for my wife — works well in winter with fleece underneath

While I've been happy with my old jacket, last autumn I decided to purchase two more — another one for me (as the old one is not so good for long trips with really unpredictable weather) and one for my wife (as her own grey Gore-Tex jacket is very old, so it cannot be trusted, and it's also too warm and heavy for summer). Unfortunately the Countdown GT model has been discontinued by manufacturer without proper successor. But we were able to get ours at the Outlet on manufacturer's website.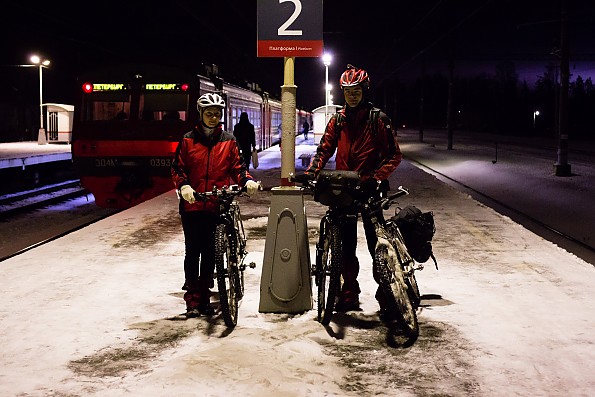 Finally we've got similar clothing! (And bicycles too.)

Despite the discontinued status, such jackets were still expensive, and probably that's the cause why they were available a few months ago. But sadly not anymore... I could readily recommend this model for all bicycle tourists.
Source: bought it new
Price Paid: 3x 200 USD

You May Like
Recently on Trailspace