Inno INH330 Aero Light QM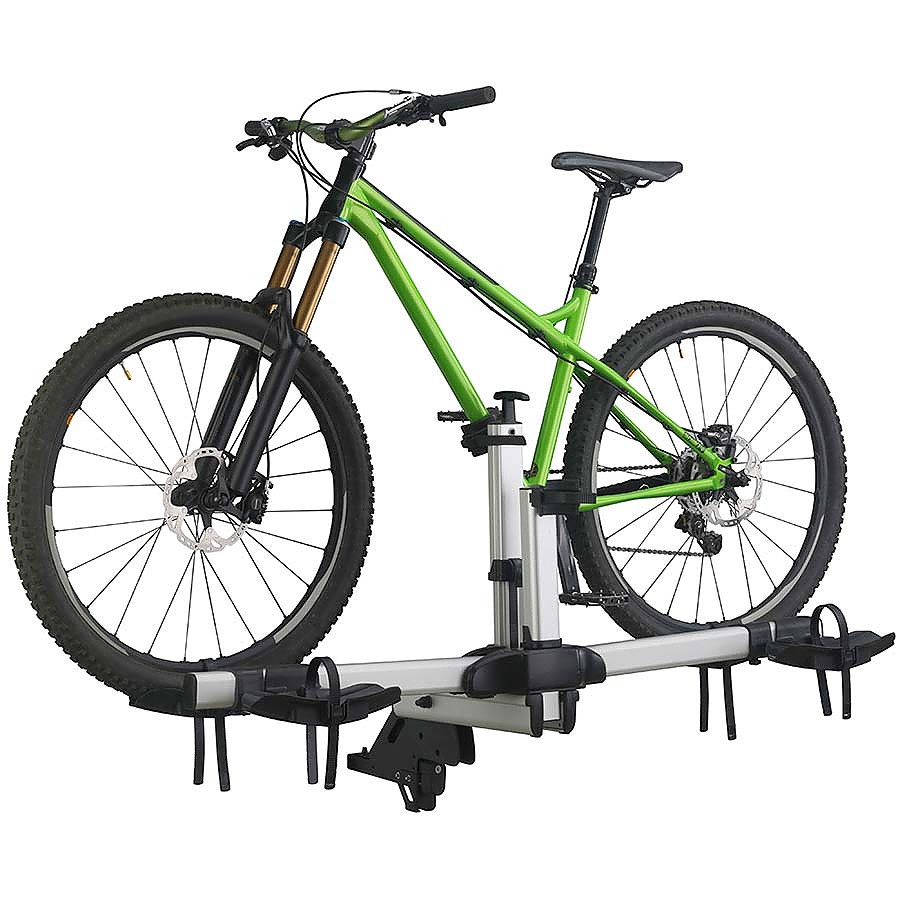 INNO Racks INH330 offers a reliable and affordable option for a two-bike hitch mount.
Pros
Sturdy construction
Folds compact
Tool-less setup and adjustments
Wide fit range
Attached locking mechanism and cable
Adjusts to fit either 1.25 or 2 inch receivers
Cons
Limited to 2 bikes only, no add on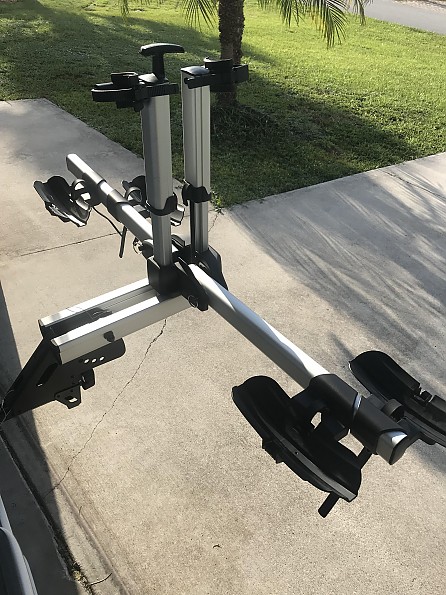 Inno Racks is not new to the bike rack community. Originating in the '60s in Japan, they have been in the U.S. for almost two decades. Inno Racks offers several dIfferent style bIke racks, as well as attachments for wInter sports, water sports and cargo boxes.

The Inno Racks INH330 came packaged lIke Fort Knox...every part securely In its place. No assembly required. I received this Inno Rack in exchange for a review. Directions do come with the rack, but adjustments are intuitive and simple. Pop-pins secure the wheel trays either flat for mountIng bicycles or upright/folded for storage. A pop-pin also allows for angled tilt.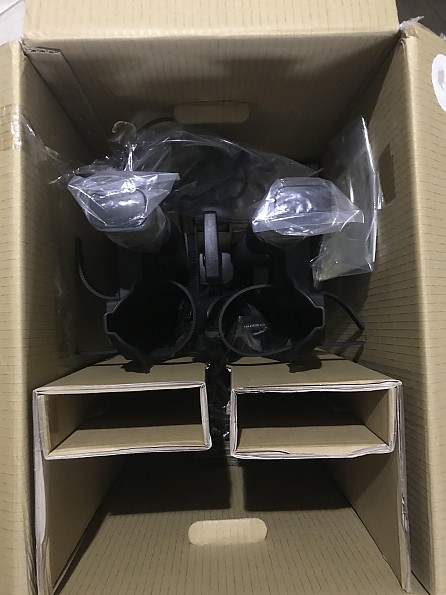 The Inno INH330 can fit either 1.25- or 2-inch receivers and comes with an allen key to help with that transition.
Also included is a four-foot cable and keys to secure your bikes or rack to your receiver via an integrated lock.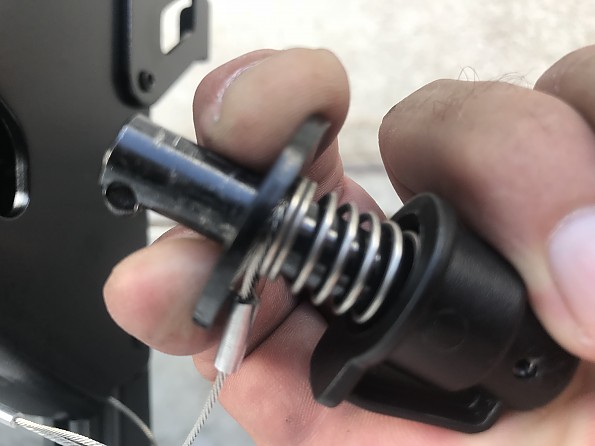 Adjustable Wheel Trays slide along the horizontal rails to accommodate bicycles of varying lengths. To adjust, simply unloosen a large nylon wingnut and slide…when the wheel tray is in the desired position, tighten the wingnut securely. That simple. Each Wheel Tray has a dual ratcheting strap that is slipped through the bicycle wheels spokes and over the rim to secure the bicycle wheels and prevent the bicycle wheels from bouncing out of the wheel trays during transport. Wheel Trays accommodate tire sizes from less than an inch wide to five inches wide.
Frame Attachment: The Inno INH330 utilizes two vertical telescopic/ratcheting center posts with swivel-style ratcheting adjustment strap for each bike frame. Directions display this attachment on the bicycle's "down tube." The strap has both a sliding rubber bushing and a rubber pad on the center post to prevent damage to the bicycle finish. I found that I could also utilize the "seat tube" for attachment to the vertical attachment posts…if a water bottle cage was not attached to the bicycle seat tube.
Once secured properly at the horizontal center post and each wheel tray, the bicycle was held fast…no movement was observed…which is imperative if you don't want damage to bicycle frame or finish.
Removal is equally quick and simple…both the bicycles from the carrier and the carrier from your vehicle. 
A single pop-pin through each horizontal wheel tray arm pops out with a pull, which allows you to fold the wheel tray arm up and re-insert the pop-pin. A directional pop-pin secures the INH330 in your vehicle's receiver, a push and twist removes the pop-pin and the bicycle carrier can be slid out of the vehicle's receiver. A centered T-handle between the vertical/ratcheting posts allows you to easily carry the INH330 to storage. At 30lbs, the INH330 is manageable.
Final Thoughts:
Overall, I liked the simplicity of the INNO INH330. Over the past four decades I have owned a myriad of different bike racks from various high profile companies…roof mounts, gutter mounts, window/trunk mounts, and hitch mounts. Some racks required removal of wheels with fork attachments. I suppose each have their place.
For fuel economy reasons, I no longer desire a roof rack style carrier. The rear liftgate/trunk style rack has contact points on my vehicle's paint, which I no longer desire. The hitch style is my preferred method of attachment as it prevents the rack from stealing away fuel consumption, it doesn't mar my vehicle's paint or dent its metal, furthermore, I have easy accessibility waist-to-shoulder height to my bicycles (a plus for aged and repaired shoulders).
Source: tested or reviewed it for the manufacturer (I kept the product after testing.)

The author of this review received the product from the brand or its representatives in exchange for a review.
Your Review
You May Like