Julbo Tensing

#1 in unisex Glacier Glasses
The Tensing has been discontinued. If you're looking for something new, check out the best glacier glasses for 2023.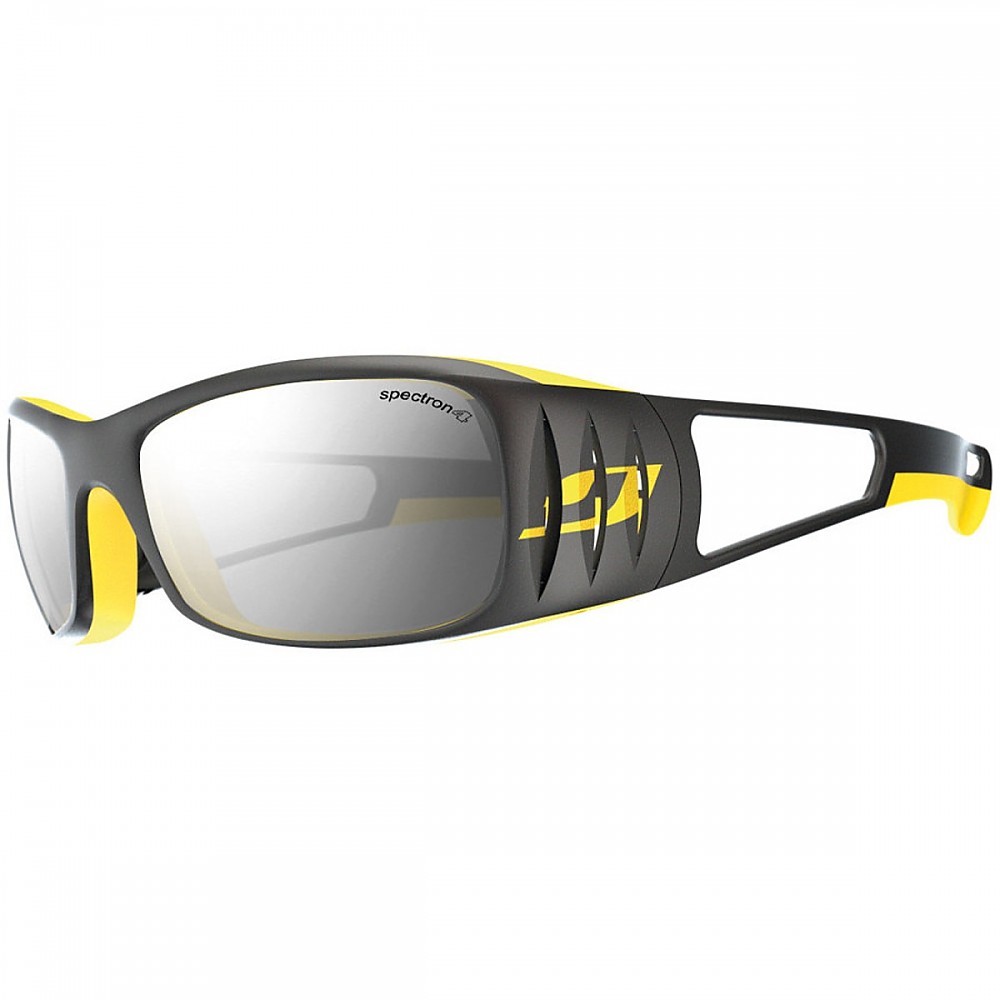 Excellent sunglasses for those times when we need high protection (snow, glaciers, heights). Thanks to its Spectron 4 lens and its anatomical frame, we will be protected from light in all environments.
Pros
Excellent lenses
Comfort
Cat 4 Lenses
Anatomical frame
Lightweight
Cons
Mirrored glass
They scratch easily
They are glasses that at first glance seem of low quality, since their plastic is very light and flexible. But, after using them for a long time, we appreciate that flexibility, since if they are harder, they would probably break inside the backpack or when we squeeze them with something.
Apart from that, they have very high quality lenses and a category 4 light filtering level that allows us to take care of our eyes in the most extreme conditions.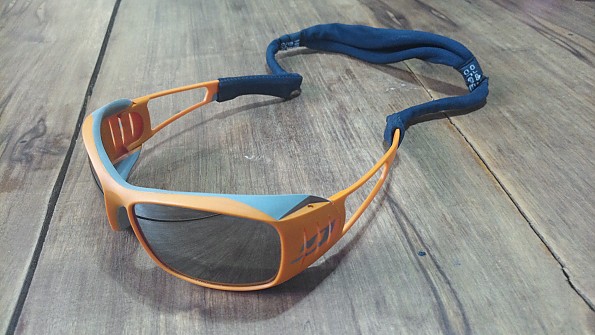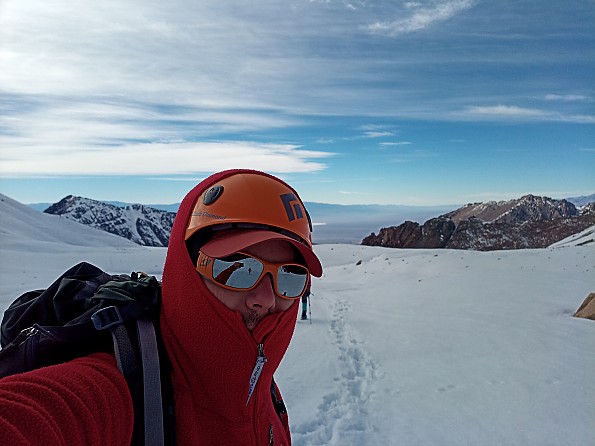 1) Glasses: It is the strongest point of these glasses, the quality of its glass is excellent and its dark brown tint allows us to take care of our eyes from extreme brightness and see without problems in the brightest environments.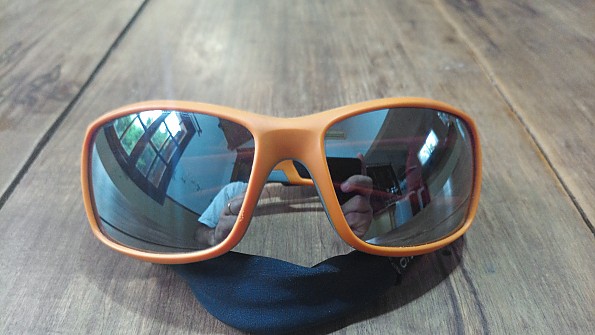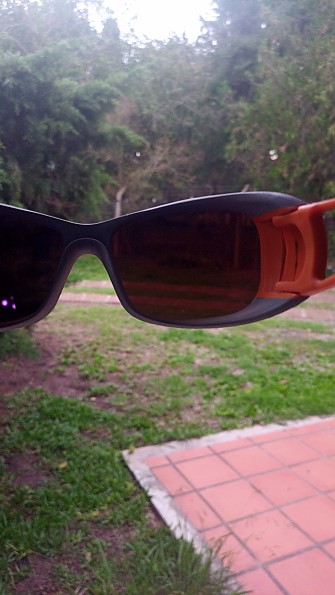 2) Fit & Comfort:  In my case, I have found extremely comfortable glasses since they have good support on the nose and their side deflectors are very comfortable to cover the incoming light from that angle.
The low point in this sense, is that the arms are very thin and sometimes you feel pain after using them for many hours. I solved that by adding a cord to prevent them from falling out.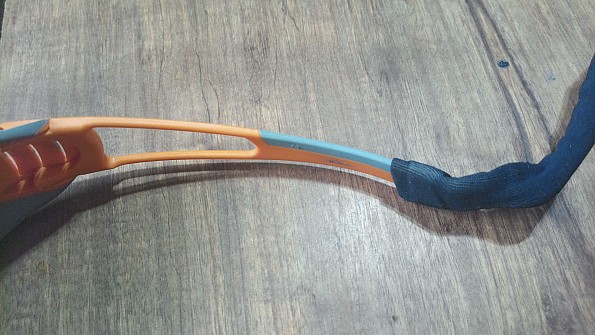 3) Breathability: While the side deflectors have grilles that allow the glasses to breathe, they can sometimes become foggy as they are glasses that fit very well on the face.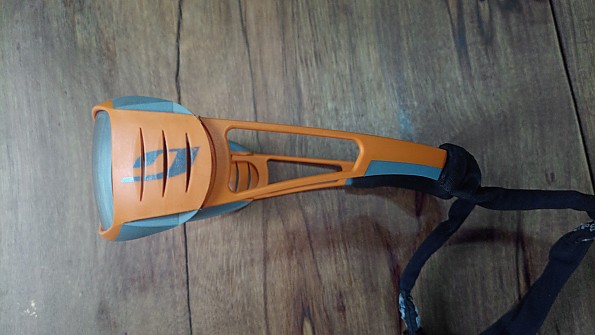 4) Abrasion: I think it is one of the low points of these glasses, since the exterior mirror of the glasses scratches easily.
5) Style:  With their strong orange color or their mirrored lenses, they are not the most elegant glasses that you will find in the market.
But for the mountains, where nobody, absolutely nobody sees you, I think they are fine. LOL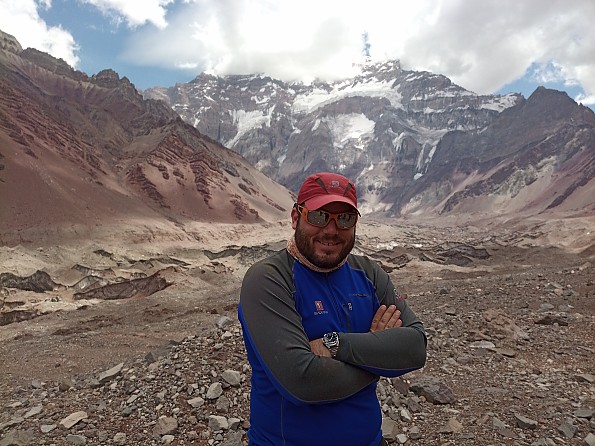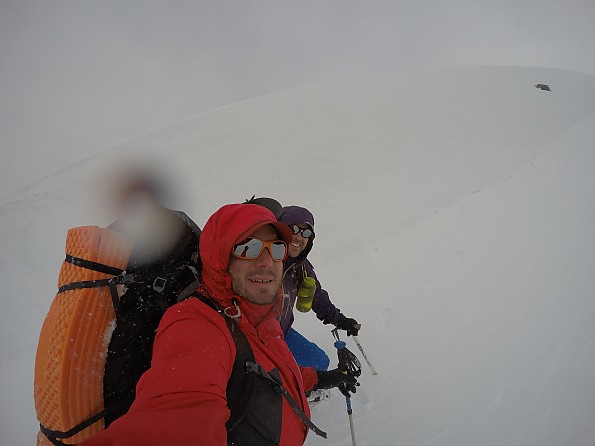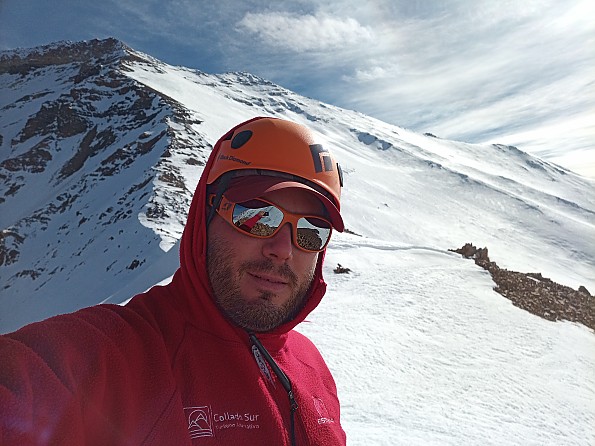 Source: bought it new

Nice and dark, but the arms are rather flimsy.
Pros
Very dark
Fog-resistant
Save me from headaches
Durable
Cons
The arms are flimsy
They like to fall off my face
Mirror finish
After over a year (two I think) of wearing these glasses I am torn; they are decent enough to keep, but not decent enough to love... just okay enough to keep.   
Tint: I love the darkness. They are too dark to wear during normal activities, but perfect on the glacier. 
Coverage: The coverage is great, never a sunburn under my eyes. They also manage to keep from fogging up, a nice feature. 
UGH! Every time I wear them the arms make the tops of my ears sore where they rest. I have tried to smooth them with a file but it never seems to work right, then I get bored and quit since it is not too big of a deal. 
Also, they have these thin, skeleton-ized arms that prevent sun glass tan lines but aren't strong enough to keep them from sliding off my face sometimes. 
Then the ends of the arms are fat and I have to tuck them in under my cap, which, though also not a big deal, is annoying. 
I like them and if they would just grip a little tighter I'd love them. Maybe my face is too narrow. 
Durability: The arms pop off and back on again pretty easily and perhaps their durability and simplicity of construction are the reason they are still around. 
Style: My kids haven't stolen them (yet), so perhaps that speaks to their style, or lack of, I don't know.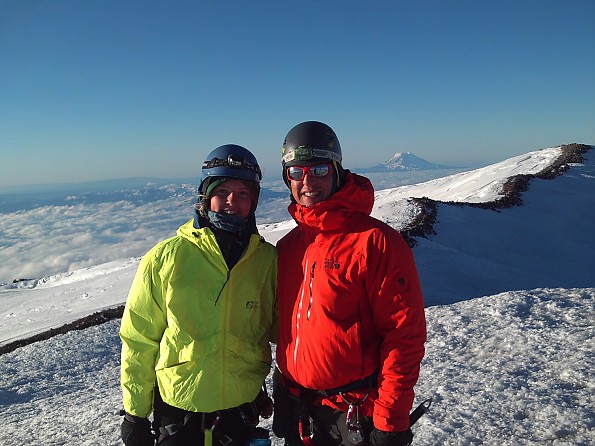 Rainier, three times. Can you guess which one of us had a headache later that day? Not me!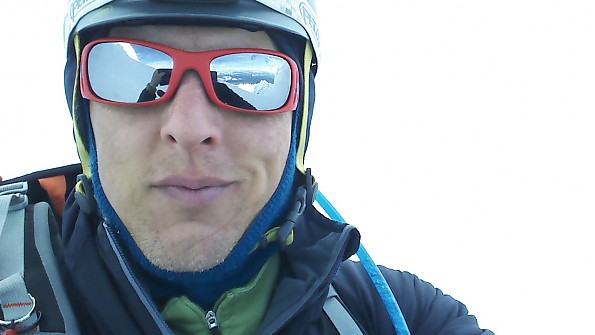 Mt. Hood again. I like seeing the reflection in the glasses in pictures.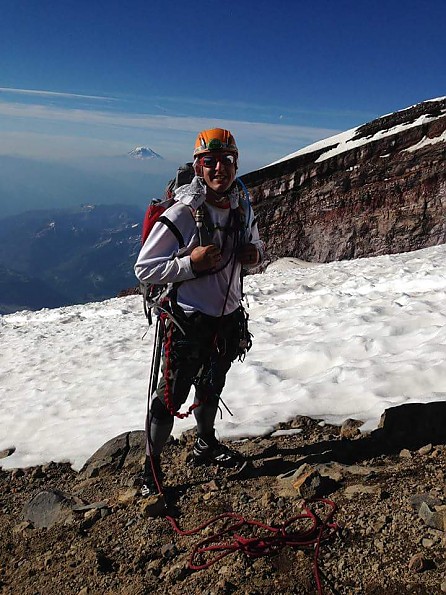 Really, I wear these everywhere (Rainier).
Conclusion: So, until they break or get lost I guess I'll keep them. Not the most glowing endorsement but probably worth what I paid for them, no more.
Source: bought it new
Price Paid: $35

These are a very good pair of sunglasses for everyday use, but they really excel in the bright sunshine and high glare conditions of snow and ice covered terrain. I use them scrambling, hiking, snowshoeing, and cross-country skiing.
Pros
Lightweight
Comfortable
Well-ventilated
Reasonably priced
The Julbo Tensing Sunglasses are the ones I use most days. They are comfortable, lightweight, well-vented (although from time to time they have fogged up), and though they seem flimsy, these glasses have been through some rough treatment without any problems.
They are great for anyone spending time in the snow and ice looking for  reliable eye protection. Another plus: at $50 MSRP, they are relatively inexpensive.
Source: bought it new
Price Paid: $50 (I believe)

Your Review
You May Like
Specs
Price
Historic Range: $24.83-$65.00
Reviewers Paid: $35.00-$50.00

Recently on Trailspace