Justin Lichter Trail Tested: A Thru-Hiker's Insights Into Hiking and Backpacking

#8 in Outdoor Skills Books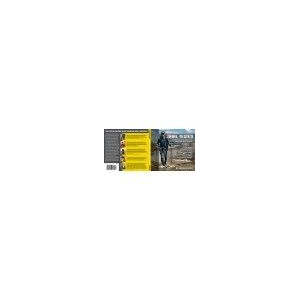 Specs
Price
MSRP: $19.99
Historic Range: $19.99

Reviews
2

reviews

5-star:

0

4-star:

2

3-star:

0

2-star:

0

1-star:

0
"Trail Tested" is a book aimed at providing a broad spectrum of advice on hiking and backpacking for the novice as well as seasoned hiker wanting to expand their horizons. The author wants to spread his love of the great outdoors to others, and introduce them to the great sport of hiking and backpacking and help ease them into it by providing some sound advice and cost-saving strategies.

Pros
Well organized and laid out
Awesome pictures
Short and to the point topics
Cons
Non-traditional writing style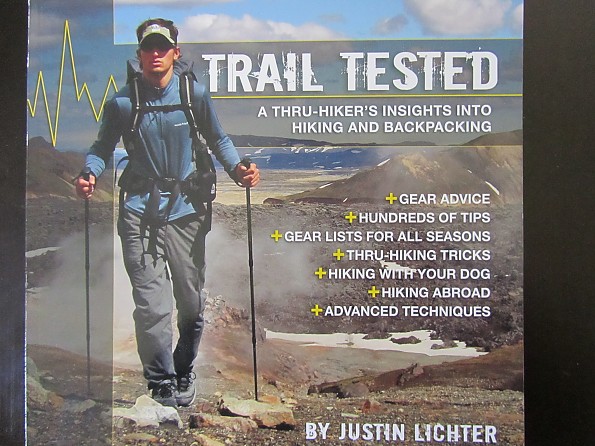 Trail Tested: A Thru-Hiker's insights into Hiking and Backpacking
By Justin "Trauma" Lichter
Printed in Duluth, Minnesota, 2012
ISBN: 978-1-9848550-0-1
MSRP $19.99
Trail Tested is a book aimed at providing a broad spectrum of advice on hiking and backpacking for the novice as well as seasoned hiker wanting to expand their horizons. The author wants to spread his love of the great outdoors to others, and introduce them to the great sport of hiking and backpacking and help ease them into it by providing some sound advice and cost-saving strategies
Trail Tested is not your typical how-to book. Reading this book will not magically allow you to hike hundreds of more miles, nor will it make you an expert on the subject. What it will do is give you all of the tips and advice you need to get out there and experience what the great sport of hiking and backpacking has to offer.
Hopefully after reading this book you will be able to make more educated purchases and save yourself from making some costly gear purchasing mistakes that are far too common when first getting into the sport. When you go into a major outfitter, they sometimes have a tendency to lead you around by your wallet and you end up with a lot of things that you don't really need, and some that are much heavier than needed. This book will definitely make it easier for a beginner to get out there, and be armed with the basic knowledge of the sport that will make that initial learning curve much smoother. Knowledge gained from this book will definitely make for a safer and more enjoyable experience in the great outdoors during your new adventures.
Title: Trail Tested
Subject: Hiking and Backpacking, How-to
Theme: Insights into the sport of Hiking and Backpacking
Thesis: A Thru-Hiker with thousands of miles under his boots has learned a few things during his travels and wishes to pass some of the Trail Tested wisdom along to others to make their experiences safer, more enjoyable, and a little lighter on the wallet.
Summary:
Trail Tested is laid out in a very logical manner that is both easy to read and understand, and is very aesthetically pleasing to boot. If the writing and talk of hiking and backpacking doesn't get you excited, I am sure that all of the fabulous pictures will!
The book is essentially broken up into thirds. The first section of the book is aimed towards someone just getting into the sport, and does a very good job of touching on all of the important topics of the sport, specifically gear selection. Outfitting yourself for your first backpacking adventure can seem a very daunting task. The author does an outstanding job of really breaking it all down into a step-by-step approach to each individual component that you need for a successful trip under most normal circumstances.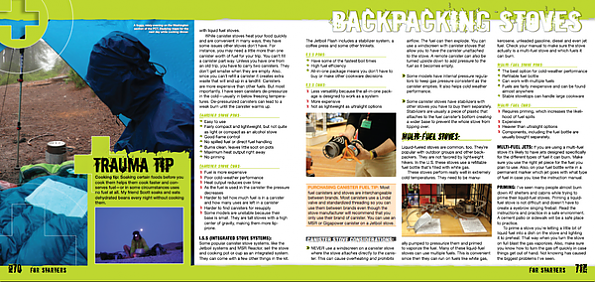 Knowledge and wisdom, the gear not purchased at an outfitter is the topic of the book's second section. The author does a splendid job of discussing very important topics such as first aid, weather predictions, and Navigation. The advice offered in this section is worth its weight in gold when out on the trail, and most often in this sport this kind of knowledge is not obtained until many adventures and sometimes years of experience in the great outdoors.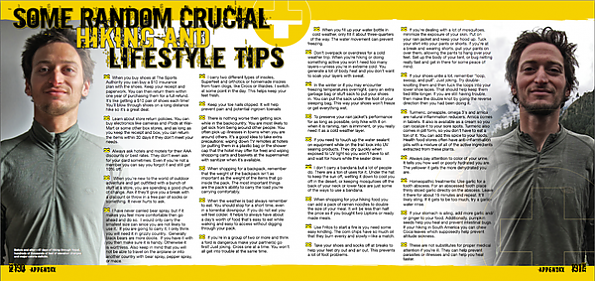 The final section of the book is geared towards somewhat more experienced hikers and backpackers. This section delves into how to ford a river, off trail and cross country navigation, finding water sources, and more technical adventures. The author touches on MYOG or making your own gear, such as the ever popular alcohol stoves. While many of the topics are better suited to seasoned backpackers, the beginner can also benefit from this section.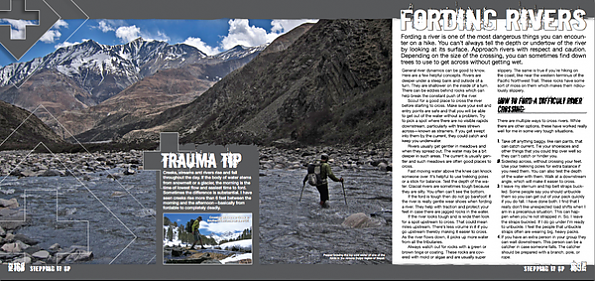 Overall, Trail Tested, presents all of the topics in a very straightforward, logical, easy to read format that is both entertaining and fun to read, as well as very informative. If a novice to the sport was to read this book and not seek out any other information on the sport they would be in pretty good hands and off to a very good start.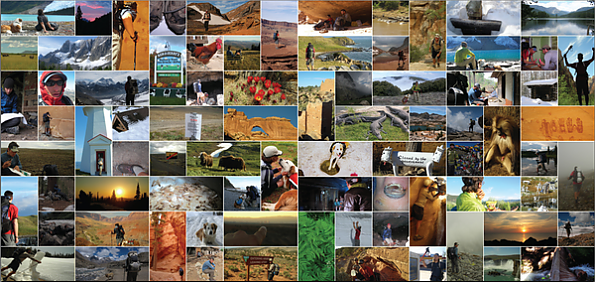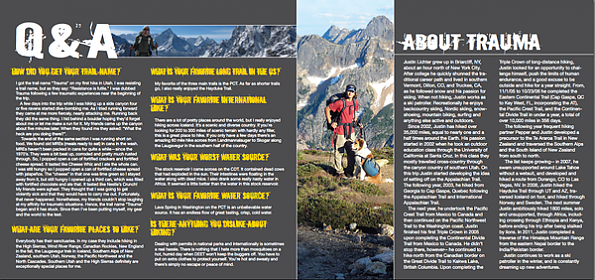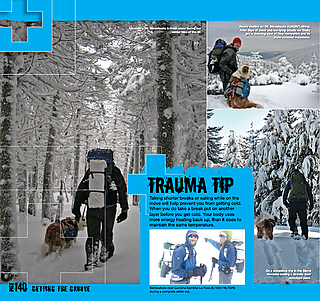 Personal Observations:
Trail Tested certainly does not answer all of the questions one might have on the sport of hiking and backpacking. However, the author does a very good job at covering the basics, and the essentials. I can certainly tell that the author is a backpacker, and not an author by trade. The way the book is written is not conducive to traditional English writing skills at times, but nonetheless does a good job of delivering the message, if although in a somewhat more unconventional method.
The author did a very good job in answering Who, What ,When, and Where in most sections of the book. The one thing that I found lacking some of the time was answering the question Why. The author takes a great deal of time to lay out the options as far as what is available for a given topic, and also mentions what his preferred choice is. However, he does not state why he chose that particular piece of gear in some instances, or why he does something the way he does. In my opinion, from a learning stand point, it is very beneficial to understand why something is done the way it is, rather than just list the ways it could be done and leave it up to the reader to fill in the blanks.
When the author does answer the question why, he does a very good job of explaining the reasoning behind his choice. The subject matter tends to be repetitive at times, with very similar advice or statements given multiple times throughout the book, sometimes on the same page.
I would recommend this book to anyone interested in hiking and backpacking, no matter if they are a beginner or a seasoned thru-hiker. It is a fun to read, educational book with bits of knowledge and wisdom for everyone. You will not be disappointed, and I can almost guarantee you will learn something.
Source: received for testing via the Trailspace Review Corps (Book sample provided for review by author)

An informative read into a unique travel style. The book offers great tricks and insights to try out the next time you hit the trail. Justin's many miles of experience manifest themselves in humility and pragmatism. He makes you realize that he's just a dude, and if he can do it, you can too.
Pros
Great DYI tricks to try
Fun personal anecdotes
Full of great visuals
Covers East, West, and Central major routes
Cons
Unless updated annually, some things may become antiquated
Limited to the author's experience
The book is divided into well organized topics related to long-distance ultralight thru hiking. Justin then gives suggestions from experience, on the best gear and/or techniques to use related to the topics.
Examples:
Shelters, footwear, cooking, etc.
It's kind of like reading Peter Jenkins' "Walk across America" from a technical point of view.
The photos show the immense beauty of wild places. Each time I picked up the book, I thought how doable long distances hikes are and how rich of experiences a person gains while doing one. I have been inspired to travel longer distances to see this beautiful planet. 
I've already used some of the tips suggested to make gear. For example: Justin uses what he calls a Tuna Can Alcohol stove. It's a stove made from a tuna can with holes punched in it. You add "HEET" gas line anti-freeze for the fuel. I went out and bought a can of Vienna sausages and punched holes in it with a metal hole punch. It works great!
Another example: Justin says he uses shaved down CROCS as insoles. I thought, "How interesting.", so I went out and bought a pair of CROC style shoes. I started running my normal two mile route with them. My brother told me I was nuts and not to use them but I just ran my fastest time ever (I shaved off 19 sec!). Go figure.
I like that the book is a "try this" read as opposed to just a "read this" read. 
Even if not planning to hike across America, I think everyone will find useful information, fun personal narrative, and entertainment value in the pages of Trail Tested.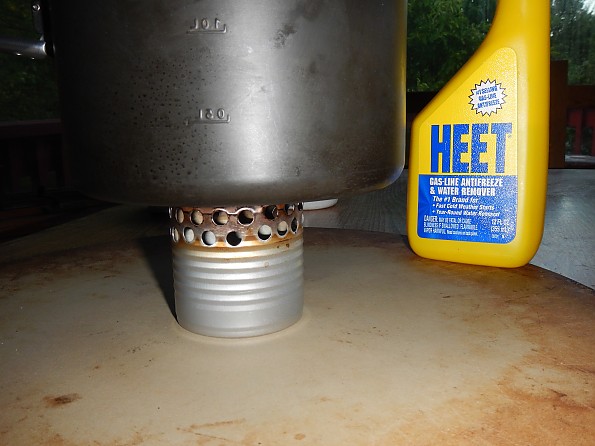 My Vienna Sausage Stove!
Source: received it as a sample, freebie, or prize (Trailspace!)

You May Like
Recently on Trailspace