Kelty Tioga 5500

Top 50 in unisex External Frame Backpacks
The Tioga 5500 has been discontinued. If you're looking for something new, check out the best external frame backpacks for 2022.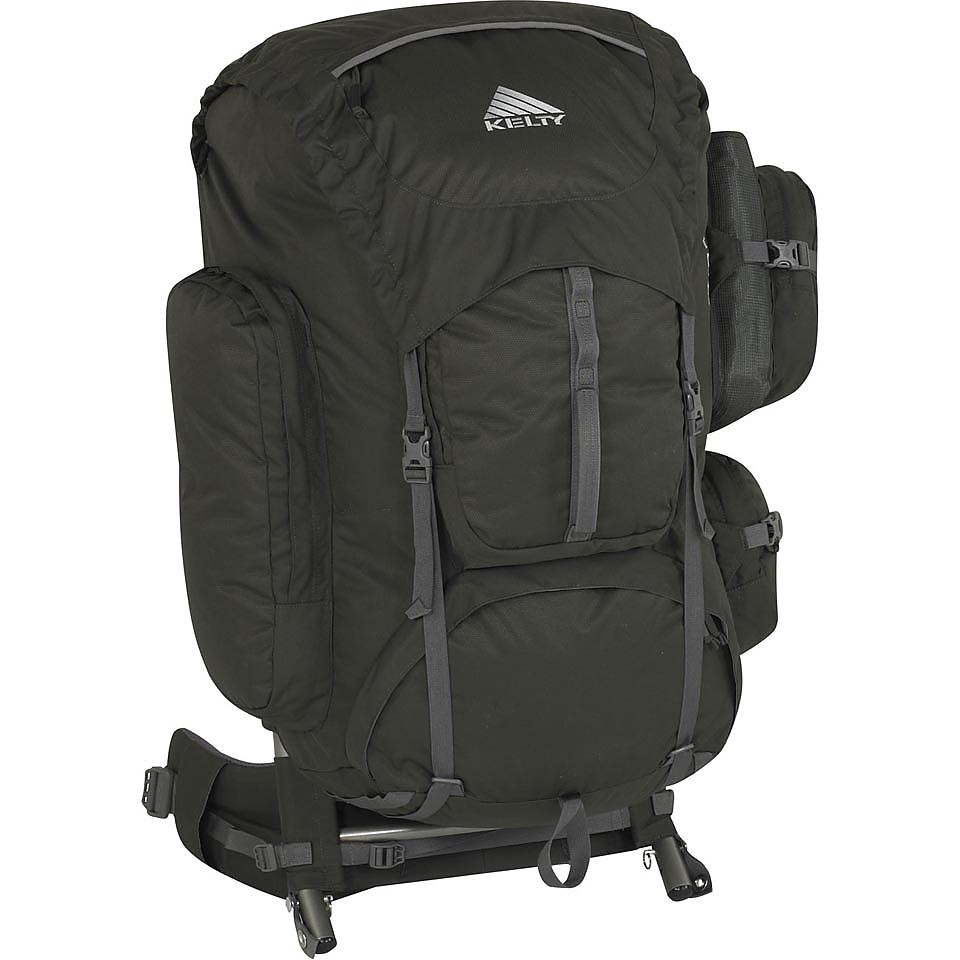 Specs
Price
Historic Range: $134.95-$170.00
Reviewers Paid: $110.00-$1,800.00

Reviews
4

reviews

5-star:

1

4-star:

1

3-star:

1

2-star:

0

1-star:

1
Not very tough or rugged.
Pros
Lots of adjustability and pockets.
Cons
Not durable at all
Too many adjustments
Lousy compartment for sleep system
Weird sized pockets
I recently bought a brand new version of this pack and I was thoroughly unimpressed. At first I thought it was the best thing ever because it was adjustable. As the family pack mule, I loaded it with a ton of gear and quickly found its shortcomings.
First, I wore a hole directly in the flap before I even took it in the field. I couldn't believe it. However, we chalked this up to the dog or my kids and pressed forward.
I then realized how odd all the pockets were in this pack. They didn't seem to fit anything I wanted correctly or well at all. For such a large pack it seemed to have the least capacity of everything I tried thus far to include other Kelty variants. Not to mention, the dumb cup holder pouch at the top was probably the most useless pouch ever created. I just couldn't figure out why it had no ability to cinch down tightly?
I found the sleeping bag pouch useless as well. It barely held a bag and defeated the purpose of the traditional way of packing a bag at the bottom of the frame.
I took this pack out with my son for a two-night camping trip where I quickly realized the most aggravating thing was the flimsy aluminum frame. Though adjustable, it just felt cheap and flimsy under load the entire whopping mile I used it.
My son's vintage Craigslist 10-dollar size large REI co-op frame pack circa 1980, which looks like a Kelty, literally blew this thing away. It packed better, the frame was made much stronger, and it had way better pockets. Needless to say, the joke of the trip became dad's terrible new pack haha.
I am very thankful for the great return policy!  
Experience
It was certainly an experience that will steer me away from most modern gear.
Source: bought it new
Price Paid: $180

Huge!
Pros
Huge!
Pockets
Pack durability
Cons
Huge!
Stress on tension straps
You could pack everything you'd ever need in the wilderness into this bag. It's monolithic. it's actually a little too big for me personally, unless i was going to cross the country on foot during the winter. but then i'd have concerns about the frame holding up.
The pins and straps that hold it all together feel like they experience quite a bit of stress every time the pack gets picked up or sat down. it comes with extra pins, but something that can hold this much volume should feel a little more solid if it's to be my go-to pack for hauling such large loads.
It's also very easy to throw you off balance because of its huge size. with a decent load, it'll stick off your back a good foot and 1/2, and it's also pretty wide.
The pack its self is rock solid, but given the size, I wouldn't want to carry it anywhere that it might get caught up on stuff. it could get very exhausting very quick. it's also a bit excesive for most trail hiking.
Source: bought it new
Price Paid: $110

Version reviewed: 2009
I stared a new category on this pack because in this year's model the design and dimensions have changed as well as the material.
This pack seems to be well made as well as having a killer warranty. I have carried it over 50 miles with heavy and light loads and it carries the weight well and comfortably.
The divider between the main pack and sleeping bag is removable so it can be used as a 1 compartment or a 2 compartment pack. The frame is extend able and the carry harness is very adjustable. So it can be easily adjusted to fit nearly everyone.
The only downfall to this pack I have found is in this years model Kelty has discontinued the load lifter system which I do like that option. It is compatible for generic hydration systems. The two straps that hold the hood down are also compression straps so if you are not using the full pack size it cam be drawn down to eliminate load shifting & shaking.
The pocket configuration is as follows left side one long zippered pocket on the outside with blind sleeve pocket for things like tent poles behind the main pocket. Right side has two small zippered pockets with compression straps the will hold a collapsible trekking pole very nicely when your not using it (well that's where I carry mine when not in use) and between the top pocket and the pack bag is a mesh drop-in pouch that is large enough to hold 2 1qt nalgene water bottles.
On the front is a large egg shaped zippered pocket and on the hood is a zippered pocket with the zipper in the middle of the pocket so you can put items on top of the hood or below in the part that hangs down. Inside of the pack has a wide pocket for fitting your hydration balder in it. On the front of the pack is a carry handle, ice ax loop & daisy chain.
All in all this is a good pack that can be used for a weekend or a week long trip with no problems. And will last you for many years to come. I would definitely recommend this pack to a friend.
Design: Top Loading / Front Loading
Size: 5500ci / 90L
Number of Pockets: 6 External / 1 Internal / Sleeping Bag Compartment
Max. Load Carried: 75lb
Height of Owner: 5'10"
Price Paid: $145

Awesome pack
Pros
Cool against my back
Durable construction
Cons
Needs a waterproof shell for bad weather
I just purchased this pack new and am very pleased with the quality of this pack. The frame is very durable and the materials seem to be strong as compared to other packs I have owned, Gregory and Osprey.
After reading the last review I think the one the other person got may have slipped through quality control as the one I got from Enwild seems to be top notch in quality and durability. This pack has been used daily since I purchased it and the main purpose is for a bushcraft/bug out pack. The pack being external frame can be easily repaired and additional gear can be attached to the frame. Another attribute is I can remove the pack at base camp and haul firewood on the frame back to camp.
Overall I really like the "old school" gear and would recommend this pack. 
Experience
Professional wilderness survival instructor. I use gear all the timeand try many different packs and other gear.
Source: bought it new
Price Paid: $180

You May Like
Recently on Trailspace