Kupilka 37 Classic

Top 50 in Cups and Mugs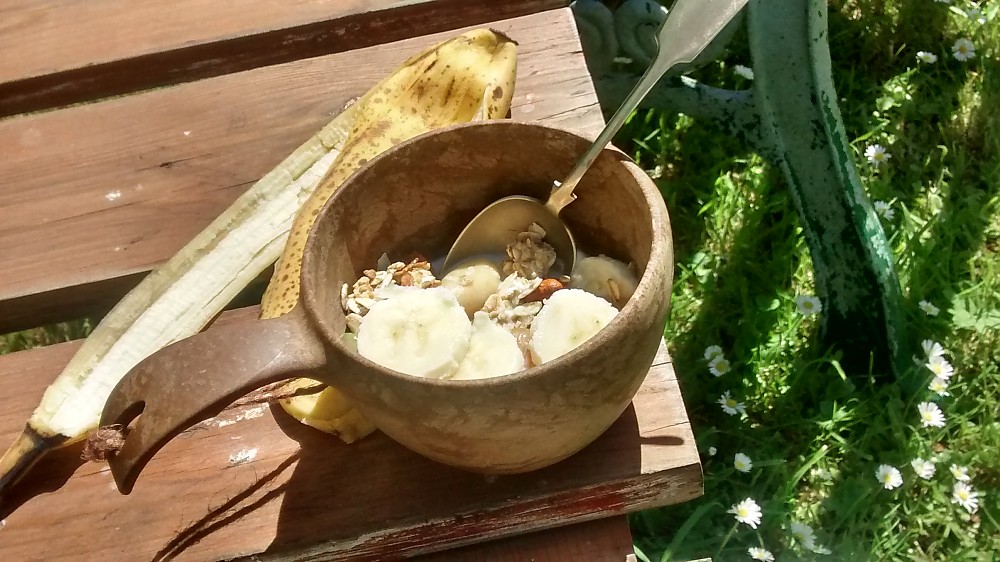 Specs
| | |
| --- | --- |
| Price | Current Retail: $24.00 |
| Volume | 0.35 L |
| Weight | 134 g |
| Height | 74 x 112 x 180 mm |
Reviews
1

review

5-star:

0

4-star:

1

3-star:

0

2-star:

0

1-star:

0
The most aesthetically pleasing and tactile camp cup/bowl ever! The ergonomics might not work, for everyone—and you might not agree with my design tastes.
Pros
Versatile
Lightweight
Robust
Eco-friendly
Re-cyclable
Cons
Don't put it in the microwave or reheat contents in your camp fire
Not for everyone
Kupilka are a Finnish company, manufacturing cups, plates, and sporks (amongst other things), from wood cellulose, bonded with polypropylene.  Wooden cups and plates, for the 21st century.
I bought the largest cup—not the little, toasting size, not the usual, coffee or tea vessel, but the 12.5 ounce, do-it-all, eat or drink version. Eat and drink, in my case.
The shape is more cup, than bowl, with a narrow base and relatively tall sides. I like this, because I enjoy cupping my hands around it, when drinking hot coffee, on cold mornings. I have no problem, chasing the last couple of spoonfuls of muesli around this shape of bowl, either, but some may find the design too upright, compared to many designs of  bowl. Kupilka also market a shallower, wider bowl, for those who prefer that shape.
I am reminded of the Melamine camping utensils from my '60s childhood. The Kupilka rings, with a similar, hollow sound but feels more robust. Melamine was prone to chipping and breakage. The Kupilka would be more susceptible to scrapes and gouges than chips, but so far (a year and change) nothing has marked or damaged it—and I'm not easy on such things.
In years past, hikers often carried a cup on their belt or pack and many Scandinavians still do. The curved handle comes with a loop of twine, through a hole in the handle, for this purpose. It would irritate me having a cup bouncing on my hip, so I prefer to put it in my pack. I do like a drink—or a wash—from mountain streams sometimes, and I'm happy to use the same utensil for eating and drinking.
Circumstance have limited my overnight trips in the last couple of years, but this is a fine addition to the camp kit list, weighing just four ounces and doing double duty. I don't light many fires nowadays, so the obvious drawback of a wooden cup—that you can't shove it in the embers of your blaze—isn't an issue.
Insulation properties are sufficient to stop you from burning your morning fingers, unlike the steel cup in the fireplace. Hot drinks won't make the lip burn your lips (but the beverage might).
The handle is not the usual loop but a contoured curve, which some users will like more than others. I tend to hold the handle between two fingers, as part of the cupping motion, but If you like to hold a cup by its handle the grip is slightly different to loop types. Folks with limited dexterity might find the adjustment difficult.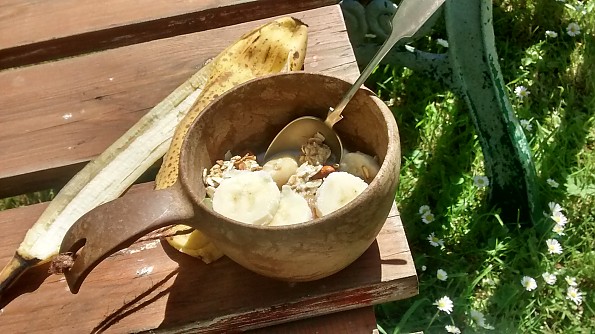 We each have preferences for the shape and size of eating and drinking utensils. I like pointy, old-fashioned spoons, smallish knives and forks—and mugs with a wide, flat base, for example. The Kupilka 37 is very similar, in most dimensions, to my favourite ceramic cereal bowl, which probably influences my liking for the product.
I have an old Coleman thermal cup, which remains a camping staple, but I can't easily eat breakfast from it. The 37 may have finally superseded the Coleman—and might be the very best container for French-style hot chocolate, after a morning's skiing:-) If you like the 37...I think you'll really like it.
Experience
I've been eating breakfast and drinking outdoors from this cup for a year and a half.
Source: bought it new
Price Paid: £16

You May Like
Recently on Trailspace