Loki Mountain Hoodie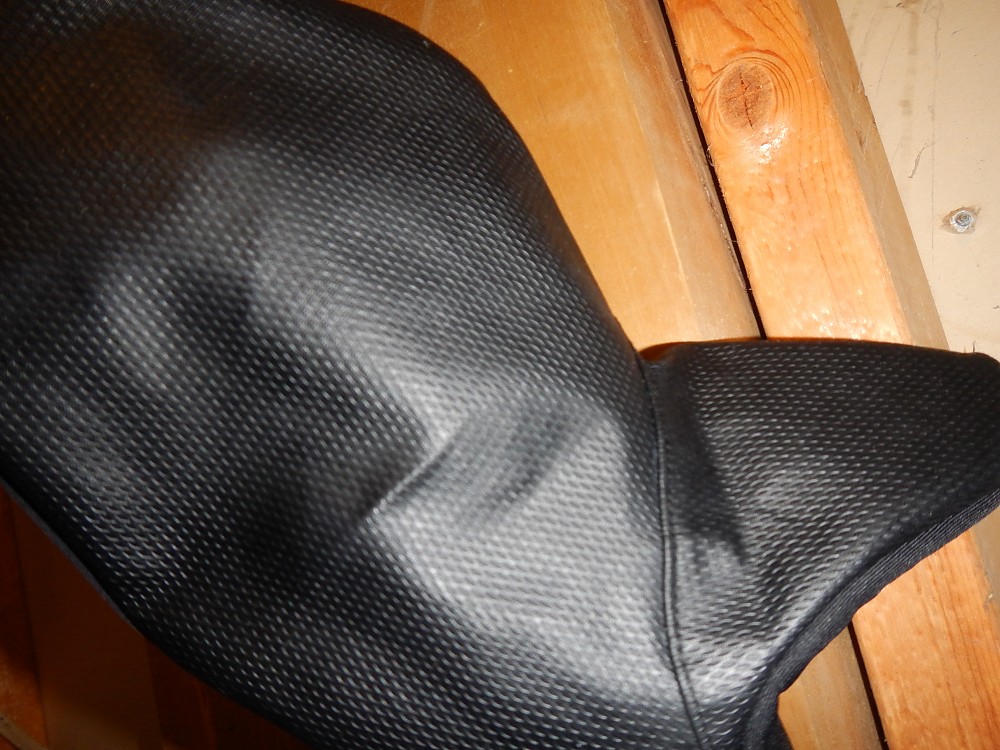 Specs
Men's
Price
Historic Range: $83.37-$144.95
Reviewers Paid: $3.00-$275.00

Women's
Price
Historic Range: $83.37-$144.95
Reviewers Paid: $129.00

Reviews
6

reviews

5-star:

2

4-star:

1

3-star:

2

2-star:

0

1-star:

1
Great ideas (built-in balaklava and mitts) and could be a game changer, but the quality is not there yet.
Pros
Comfortable
Long arms
Built-in mits
Built-in balaklava
Cons
Poor water resistance
Takes up and retains large amounts of water
I love the design of the hoodie. Adding a face mask and mitts to the existing jacket is very useful. I am always leaving the house underdressed for the weather and the Loki addresses this very well.
Many times I go to work and when I come out my car is covered in snow and ice. I end up scraping off the build up with bare hands and freeze; the mitts solve that. Also, when I go cross-country skiing in the evenings, I often run into unexpected winds on the lake; the face mask is perfect for this. 
The jacket is like insurance against an unprepared outing. I use the mitt and mask options all the time. 
Now, with that said, the hoodie does not perform well in inclement weather. 
Water Resistance:
I went for my evening jog in light rain and the water penetrated the shoulders in about two minutes. As I was jogging my arms were at a rough 90° angle. This caused the material around the tops of the arms to have creases and depressions. Water collected in them and leaked through at about the same time as my shoulders. 
Unfortunately, the material absorbs and retains a spectacular amount of water. After the jog, I took the garment off and it felt like a bag of bricks. I weighed it in at over 3 lbs (51 oz)! It started at 28 oz.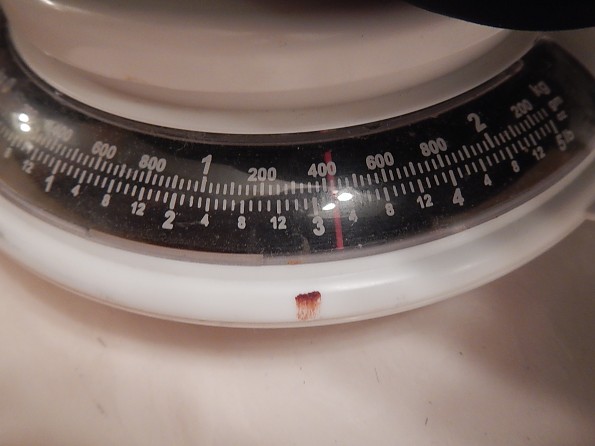 Venting:
The jacket is built for warmer winter weather (35°F+) assuming you have a mid layer underneath or you are being active in some sporty endeavor. It vents pretty well. The interior has a faux wool in it (like the old bomber WW2 jackets). Loki calls it "shag fleece."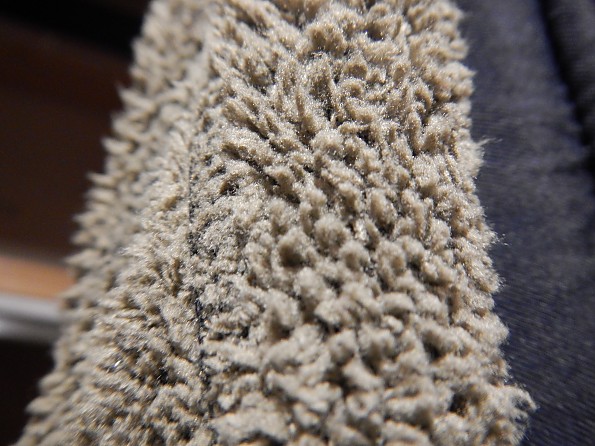 (shag fleece interior insulation)
Warmth:
The hoodie does fend off wind pretty well. Windstopper may have a slight edge over the Loki system but it does perform to a degree. It's like a hybrid between a soft shell jacket and a hoodie. 
Fit and Comfort:
This is my favorite fitting jacket. I have a pretty long arm span. Normally, I fit a medium in the torso but med arms are way too short. Size large arms are usually too short. XL arms fit great but I look like an Oompa Loompa swimming in excess material. The Loki has ample arm length with inches to spare. Even with arms extended, I still have full arm coverage. I love this. 
Construction:
The softshell materials that the jacket is made of seem less durable than many of the other materials in other higher end performance wear. I have yet to catch it on anything to see how well it holds up. 
Features:
The face mask is made of a light synthetic  that breathes OK, but not great. It leads to quick icing in really cold weather. Beats no mask at all. I went jogging with the face mask on. In a matter of minutes, I was really straining for air. With my Bergans ski balaklava, I can run or ski for miles with sufficient air flow.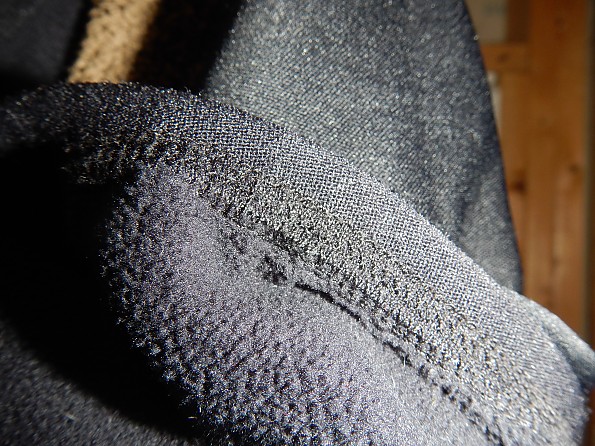 (interior of face mask in foreground, exterior in background)
The mitts are a rubberized synthetic that have a light material laminated on the inside to absorb a little moisture. The moisture builds up quick if you work up any heat. I thin glove fits in OK to mitigate the problem. These mitts are not meant for cold weather (below freezing) without a base glove/mitt. They are more like a weather resistant shell.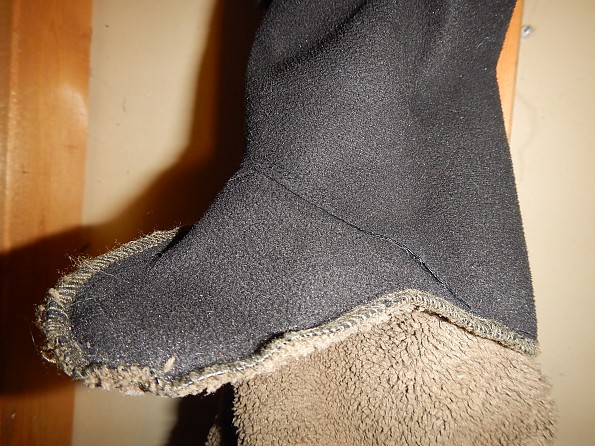 (interior mitt material laminate)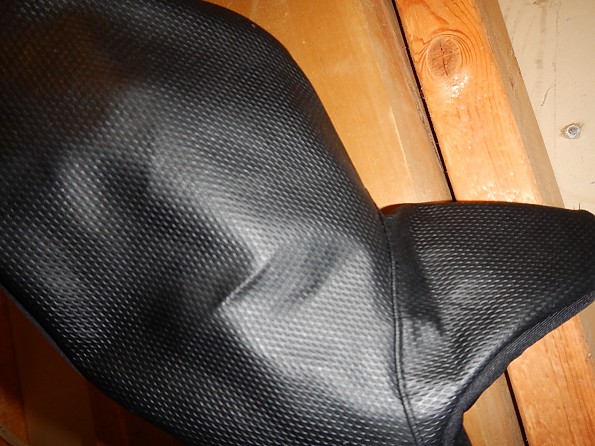 (exterior mitt rubberized coating)
Suggestions:
Increase the impermeability of the water resistant coating, and change to materials that do not absorb as much water (something like the NF Apex). I'm sure this would affect the price point, but it will also create a very loyal customer base who are sold on the design, comfort, and great accessories (face mask, mitts).
Overall, I am waiting for the 2.0 version to come out with the changes.
Source: bought it used
Price Paid: $3 used

I really, really, like this jacket!!! So, does my youngest son!
Pros
Durabillity
Light weight
Looks great
Functionality
Mittens
Face protection
The POCKETS! Large and plentiful
$149.99 + tax divided by 7 years = $25 a year
Cons
?????
It has NOT failed me in the most of extreme weather conditions in Western Colorado!
Great product!!! I've had mine for 7 years now and the blue outer is just now starting to show signs of wear near the cuff. I've used the jacket from fall to spring for the last 7 years and the only jacket I own for protection. Great with t-shirt, long sleeve tee, or heavier pullover used as first layer under the Loki Jacket.
I used it at work when working outdoors (Craig, Co and it gets cold there) for several hours with no break to go inside to warm up. Used it for snowmobiling, again work and play, on the Grand Mesa (10,000 ft and up) during late winter to spring conditions during sunny days or light snow.
I have been caught out snowmobiling during the spring and it started snowing heavily (big heavy flakes) and I stayed warm and 90% dry as the outer jacket was wet. I feel that the jacket/hoodie was not designed for those weather conditions and yet it worked really well! 
Used it for snow skiing at Powderhorn and my youngest used it when he would go snow skiing at Powderhorn and Sunlight. He loved it because he could dress light and stay warm. I guess if you roll around or lay on the snow you probably will get wet and cold. But, my youngest never complained about being wet and cold on some of the snowiest days at the slopes. 
I took very good care of the jacket and still use it today. Never zipped it fast or forced the zipper after it would not move easily. Reverse the zipper and try it again and it would close or open with no problem and that is the rule with any apparel item. If you're hard on anything, it will not last long. I used the Loki jacket/hoodie as the outer layer along with one or two inner layers depending on the weather conditions and temp. I do not remember ever being wet and cold.
At his request for a Christmas present, just ordered my youngest son a new Emporium Blue Loki Mountain Hoodie today! 
Source: received it as a personal gift

I think this will be the last time I purchase anything from LOKI.  The products are cool and all but they are definitely not worth the price.
I bought a black Mountain Hoodie this time around. Not even 2 weeks old, and already lost a few teeth in the zipper from normal zip up/down.  I've worn it less than 5 times. Washed it before I returned it (had gotten a small bit of sauce on the pocket), and it came out looking like it was still wet in spots (black hoodie; washed alone, on cold with a non scented/non colored sensitive skin detergent). Really not impressed for the $120 price tag. The customer service from them was not really anything to speak about either. 
I had purchased a jacket from them last year; went through three before I got one with a working zipper (and was the middle of winter!). Last time it took over 2 months to get the situation resolved.
Price Paid: $129 + TAX

To start: this may be the best purchase I have ever made (Period). I know that sounds slightly cliche' but until you try one on and spend a week or so with it, you'll fail to realize the sheer ingenuity and reliability that this jacket has to offer.
The main features of The Loki brand of jackets are the the built in face-mask/neck gator, and gloves. And these are the essential components that Loki offers that makes it my favorite jacket. If I had to compare the Mountain Hoodieto a more well known brand and model, it would be the North Face Apex (which I own as well). In essence, it is water and wind resistant, and has a very comfortable lined interior. As a stand alone jacket it will keep you warm and comfortable in weather down to 30 or so, and with wind up to 25-30 mph. Anything colder/windier I tend to grab my MH Windstopper as a under layer. In the rain, the jacket holds up pretty well for an hour or so before you begin to feel the slightest moisture on your shoulders. Even after two/three hours (longest I have been exposed to constant rain with this particular jacket) the moisture is only slightly noticeable.
I wouldn't say that Loki produces a superior product to NF, MH, etc in terms of build or quality, more like on par - which is to say exceptionally good. What makes Loki so unique and special though is the ingenious design that allows you to quickly convert the coat to add mits and a face-mask in under ten seconds.
In short, all I can recommend is that you try one on as soon as possible - you won't be disappointed. I own three Loki's now (two jackets and a sweatshirt) and I rarely leave the house without one of them whenever I do anything outside.
Cheers and Happy Trails.
Price Paid: $120

Probably the most innovative jacket out (especially for the price).
Pros
Face gaiter
Mittens
Zipper
Lots of pockets
Super bright color
Cheaper than some of the brands you know and love
Cons
Not as windproof as Polartec (but good enough)
Mittens don't fit well over thick fleece mittens
Sleeves are a little short while riding a bike with the mittens on
Overall a pretty rad jacket. I find myself wearing it all the time. It is pretty windproof (although not as much as Polartec soft shells).
Despite a small lack in windproofness over other jackets it still holds up well especially if you're on the move. The hood is a good size without a helmet but a little small if you're going to have it over one. It sheds light rain and is overall a pretty standard soft shell, about as warm as a fleece jacket.
It has a nice zipper with big teeth that seems much more durable than my last softshell's tiny toothed zipper that failed after a year and a half. But lets be real, the reason you'll buy this jacket is because it has built-in mittens and a face mask. They both work well although the mittens don't fit well over too bulky of gloves. The built-in face gaiter is amazing and I think every winter jacket should come with one.  
I use it for snow boarding and xc skiing and fall mountain biking. This will be my second winter with it. I haven't had any of the quality issues others complain of but then again I think it was already sitting in the gear store for a year old when I bought it so maybe their QC has declined.
Source: bought it new

Not impressed at all.
Pros
It's a great idea for a product and an interesting design. With more effort in the construction and overall quality this could be a great product
Cons
Poorly made
Obviously cheap materials or cheap construction.
In a nutshell, I've had both problems with a seam and problems with the zipper. It is obvious that although this is a good idea for a product the construction and quality just is not there. This is clearly a jacket aimed at teens and trend followers and not at the serious outdoor clothing market.
If you want a solid technical brand there are many to choose from that are well designed, well BUILT, and will stand up to the riggors of outdoor sports. Loki is NOT one of those brands. They make cool stuff but do it cheaply and the result is it can not be depended on in real outdoor environments. Buy at your own risk.  
It's great for the sledding hill or the walk to school, but not for anything resembling a mountain face or challenging outdoor environment. Fit was ok and the built-in face guard and hand covers were great. But the jacket got wet too easily, one seam on the arm gave out right away, and the zipper separated all the time.  This would not be a good jacket in any kind of a real challenging environment.  
Not worth the price, not dependable, not likely to be seen outside of the suburbs.  
Source: bought it new
Price Paid: $275 — but I got ripped off at my local urban refuge shop

You May Like
Recently on Trailspace