Merrell Continuum Hiking Shoe

The Continuum Hiking Shoe has been discontinued. If you're looking for something new, check out the best trail shoes for 2023.
Bought a pair of hiking/walking shoes about 2 or 3 years ago. About a year or so ago the inside top of each boot started to tear. It is not from rubbing them together as I checked that out. They have had what I would call "low" usage. It is not the laces, which also are suffering separation of the outer lace covering from the internal part.
Cons
Poor quality of material and of laces
Source: bought it new
Price Paid: Don't remember, in range of 90 to 120 US

These Merrell shoes are rubbish and Merrell doesn't want to know.
Pros
Great soles and leather uppers
Cons
The plastic trim on the uppers is pure unadulterated crap
Shoe falls apart as a result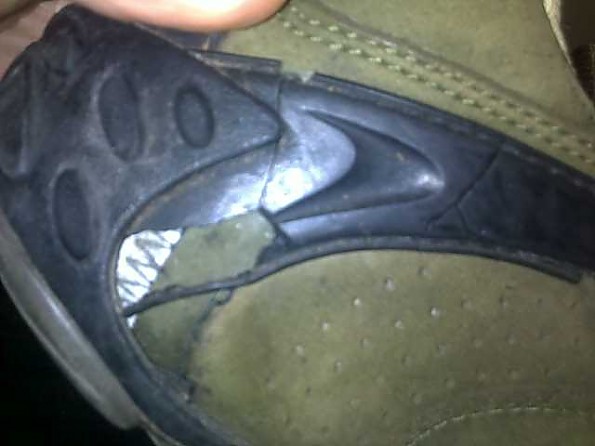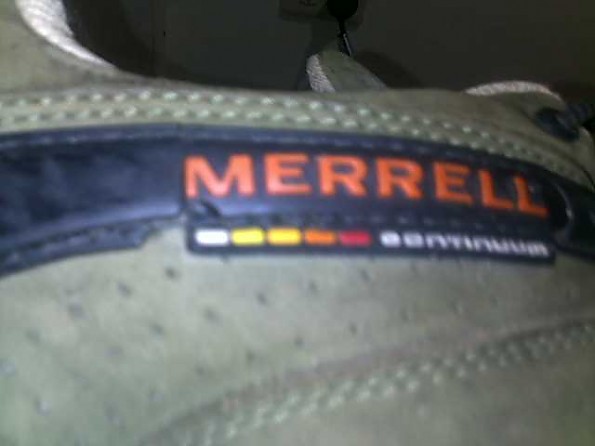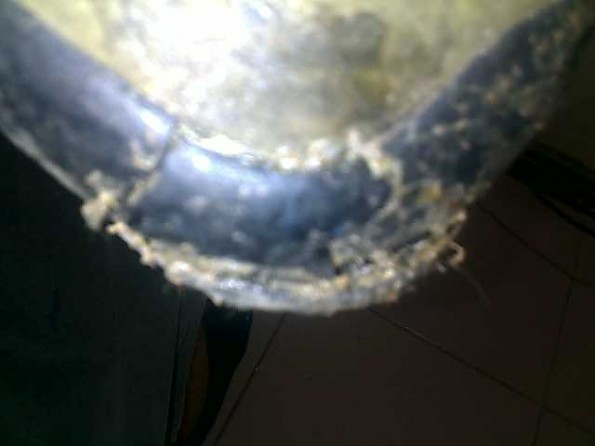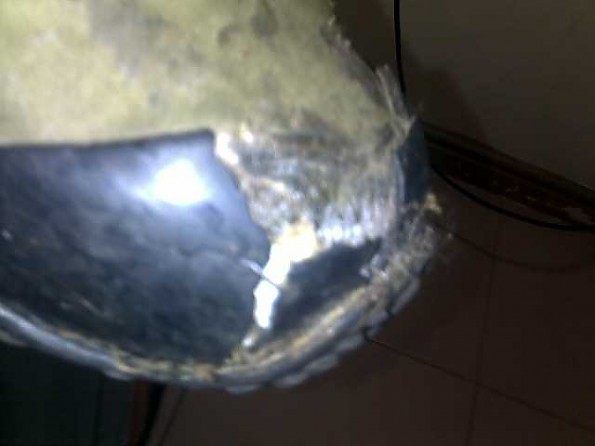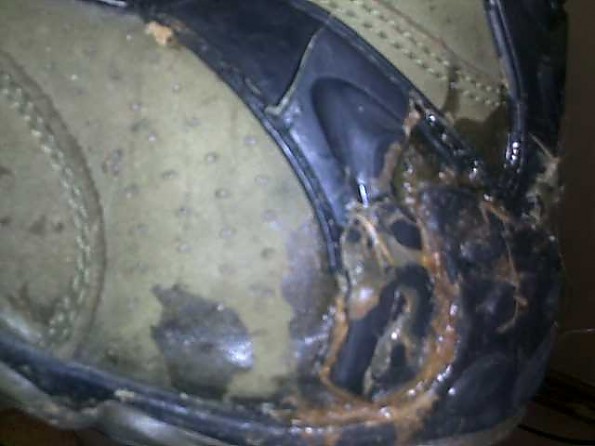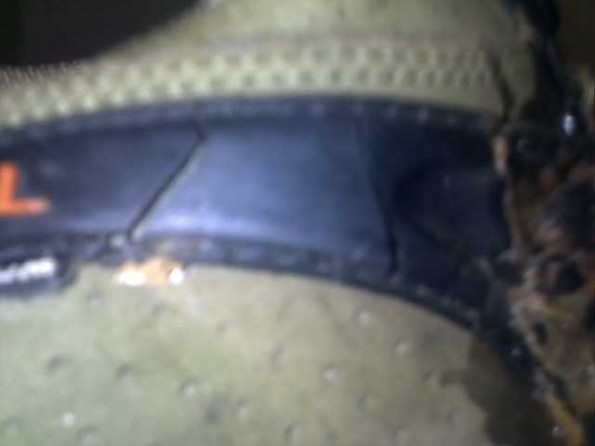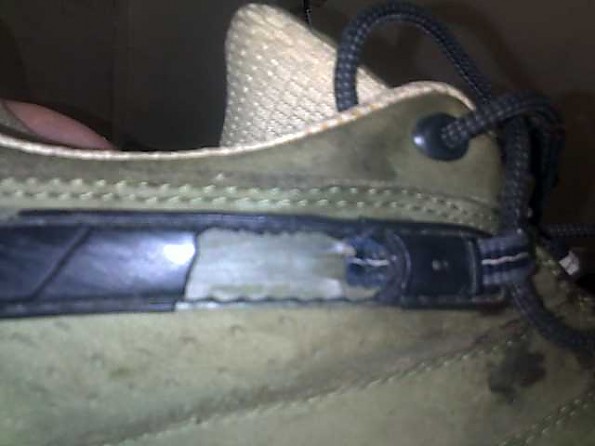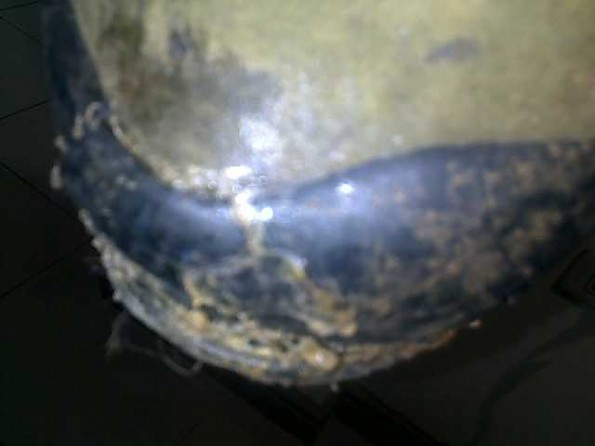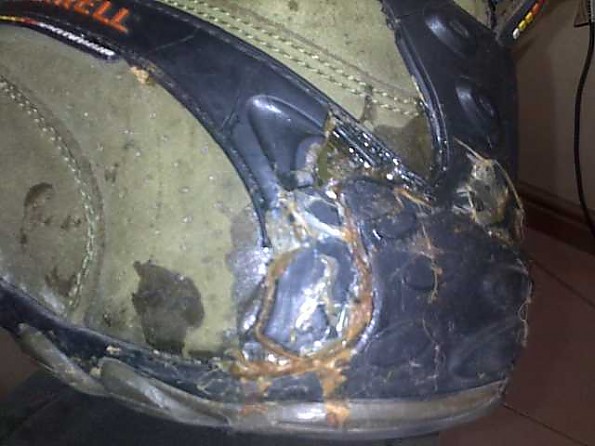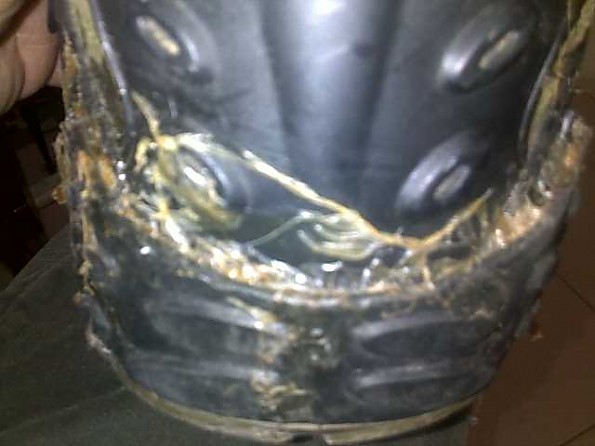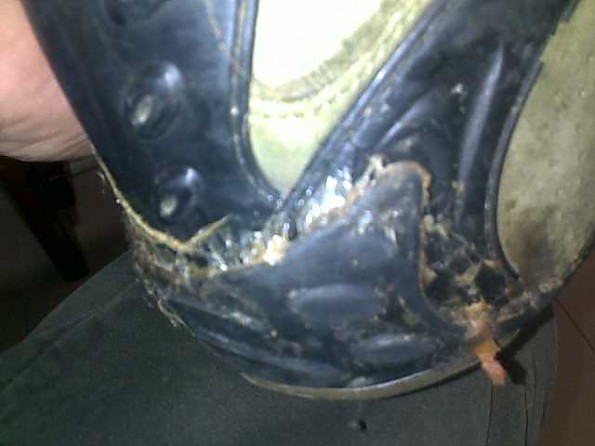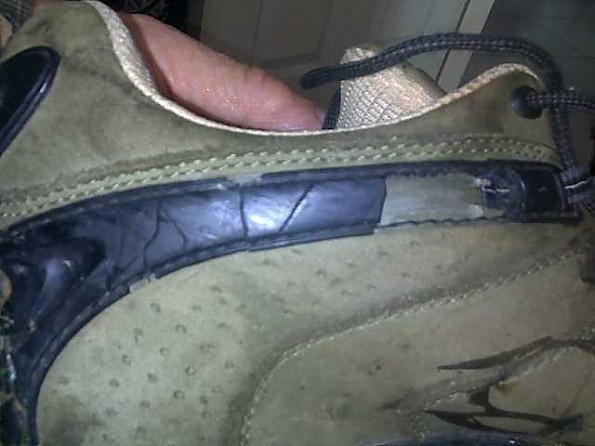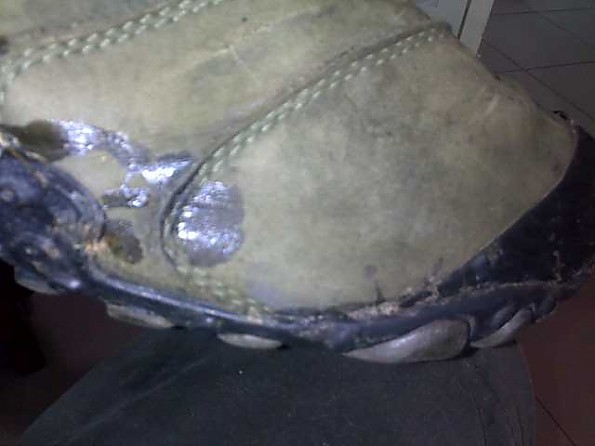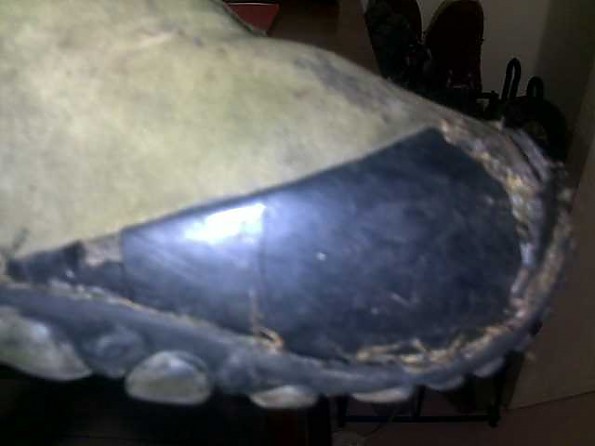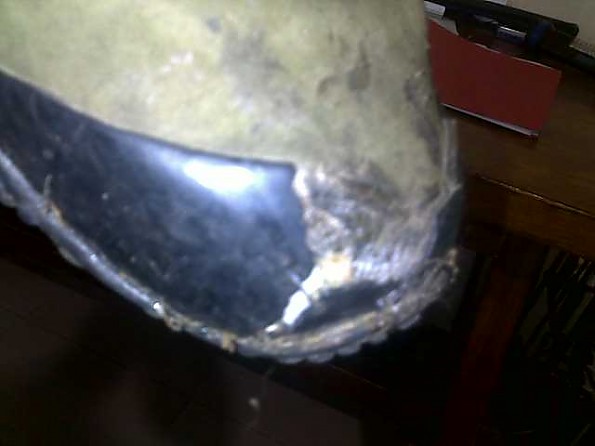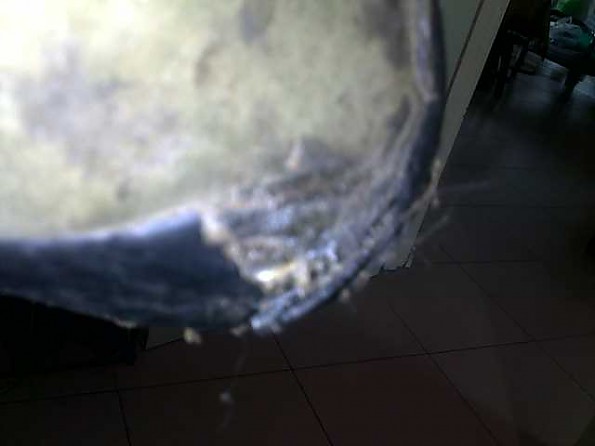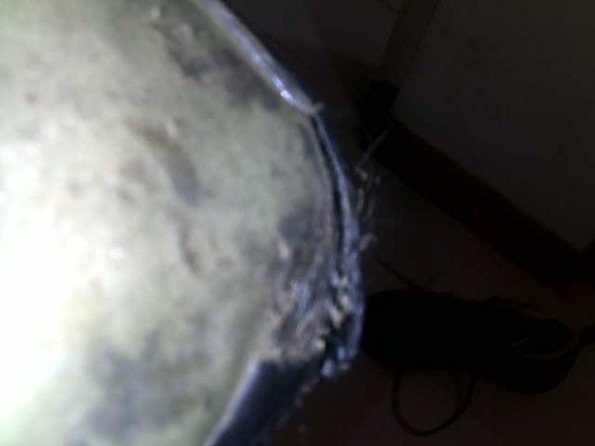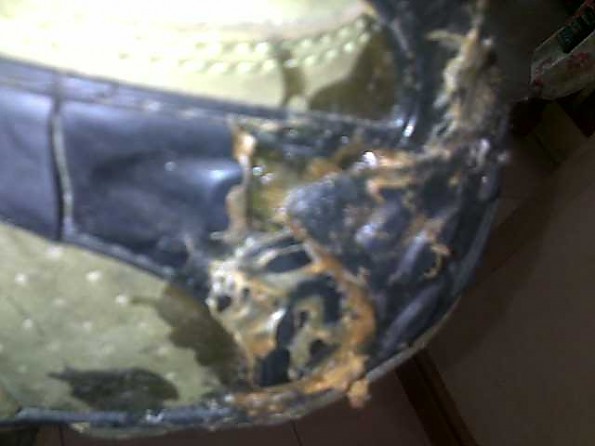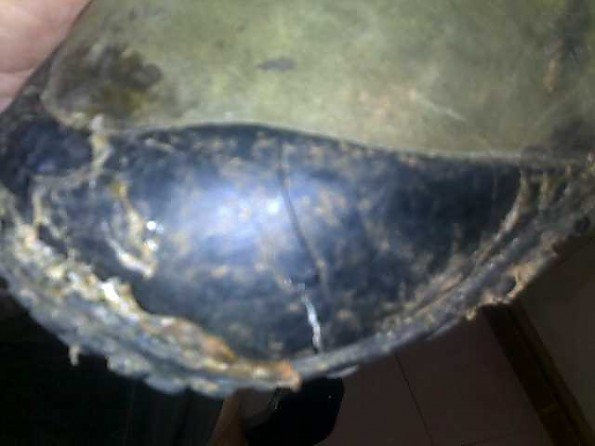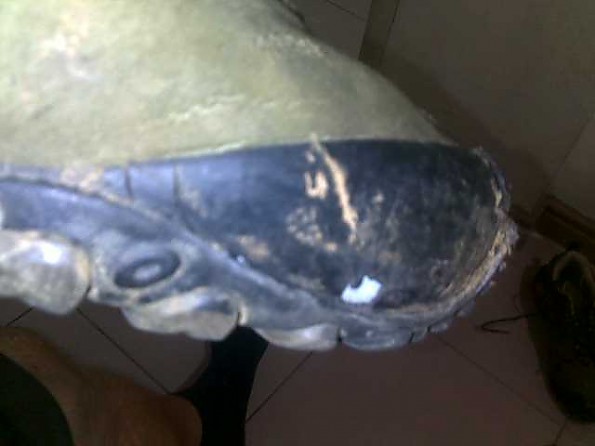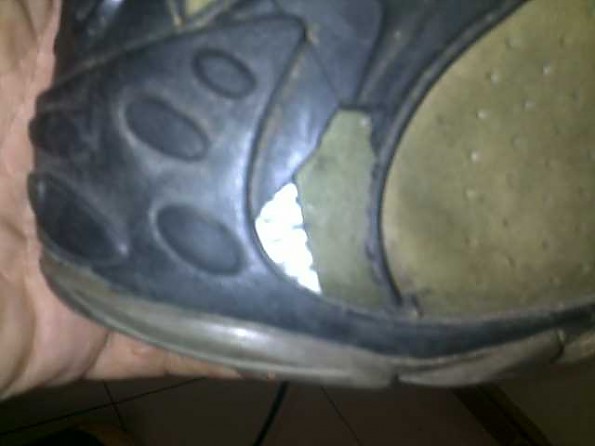 I bought a pair of Merrell Continuum shoes because I understood that Merrell was a top brand.
I only wore them 3 or 4 times since buying them 1 year ago. My Colorado shoes finally gave up after two years almost daily wear. I am 6ft 2 and 110kg 240lbs so they come under a lot of pressure.
Within two days of wearing the Merrells again the plastic trim on the leather uppers all around started to crack.
I sent emails with photos to Merrell reporting the problem and how long I'd had them. At this time they still looked like new shoes.
Merrell got back to me and asked for a copy of the receipt. ??? Who keeps receipts for their shoes? Certainly not I. I am 73 years and don't keep receipts for my shoes, steak, baked beans, Levis, or shirts.
A pair of shoes is not a television that maybe needs a service and carries a 3- to 5-year warranty.
After I responded to Merrell that I no longer had a receipt they never got back to me again. They just were not interested.
I took them into Athlete's Foot where I bought them from and showed them the breaking up. No wear at all on the soles and the leather uppers were pristine, as new still. Just poor quality plastic trim cracking up and breaking.
More than six months since purchase? Sorry sir, we can't help you. We don't have that model anymore. I wonder why??
I have continued to use the shoes and after eight weeks of use the plastic is falling off everywhere. The soles have started to come off at front and rear.
I have now stuck them back with Rugby contact adhesive four times and had to use welders clamps to hold them until the contact has set.
The Photos were taken after the fourth attempt to stick them.
The photos sent to Merrell had only the beginnings of the damage. It took 2 or 3 more wears to become a major problem.
I'll probably get another week out of these crap shoes and never buy another pair of Merrell again.
Source: bought it new
Price Paid: Au$ around 175 plus

Cons
Everything else
Bad rubber material
Wish you can see the broken rubber upper of the shoe.
It is a real waste of my money.
Experience
None
Source: bought it new
Price Paid: $187

Under 5 months old and falling apart. And no response from Merrell.
Under 5 months old and falling apart.
Experience
All the other pairs I have are great.
Source: bought it new
Price Paid: £90

High arch and comfortable, that's the only good.

I've had them a month. The eyelets catch on each of the other boot's when doing anything but walking in a straight line. They've tripped me up multiple times. If sitting with feet crossed they will tangle. I've broken one plastic open eyelet and bent two metal ones from catching on each other. I have yet to wear them and not have them catch on each other or something else.

To compare, I wear work boots everyday for 30 years in all kinds of positions. I think I faintly remember this ever happening once with the open eyelets.
Pros
Comfortable
Re: they were comfortable as a once in awhile wearing, now I've been wearing daily for a couple weeks and have definitely found they are extremely uncomfortable in a daily wear situation, was hopeful that after the first few days they'd break in and be a better wear, so wrong, they just got worse and in more areas. Do not buy these .
Cons
If I was a hiker I'd be afraid of these tripping me up in and leaving me in a bad situation. I bought them as a casual shoe because of the comfort; nowhere near the tradeoff of being tripped up constantly, would never buy again and would definitely never recommend.
Do not buy these.
Experience
This product is dangerous. I know that sounds strange about a pair of shoes, but they are.
Source: bought it new
Price Paid: $150

I bought them for a trip to Toronto. Huge blisters on my ankles—even without tying them tight. I have a 15-year-old Nike pair that I'm back to wearing. Blisters threes weeks old this weekend. I pissed $100 away.
Cons
Unbelievably uncomfortable
They are very uncomfortable. I have three-week-old blisters on my ankles. I will not wear them again. I will not buy Merrell again. I'm back to wearing my 15-year-old Nike boots.
Experience
Bad experience
Source: bought it new
Price Paid: Over $100

After 5 years my second pair of these shoes finally wore out (the soles). They were fantastic, good arch support and excellent grip, ideal for summer hiking on gravel rough trails where ankle support is not required. Have walked 1,000s of miles in them.

Excellent for summer hiking where you are on rough tracks but don't need ankle support.
Pros
Comfortable
Good arch support
Durable
Look good (do not look like glorified runners)
Light compared to a boot
After about 5 years my second pair of these shoes finally wore out.
What is replacing them?
Source: bought it new
Price Paid: 100eu

Now mine are old and got many miles on them and they still are going strong! Best shoes I ever bought.
Pros
Bomb proof
Tread lasts forever
Grippy
Comfortable
Light
They do well in water crossings
Nice support
Easy to slip on and off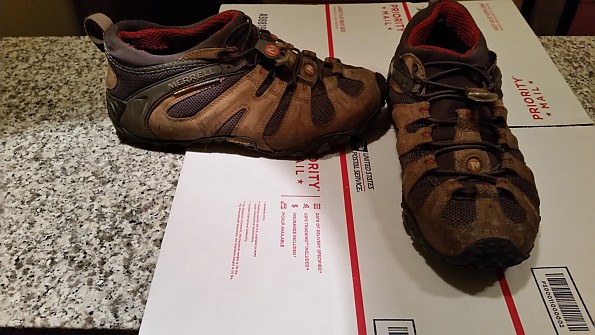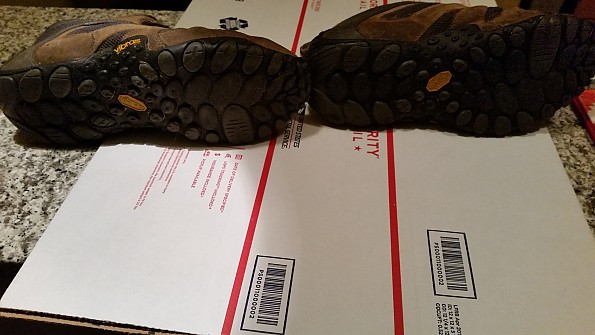 I've had my pair for years and no holes, rips, etc. There is plenty of tread left, but I don't know how with the mileage I've put on them. They are super comfortable and easy to slip on and off. The lacing system is really cool.
They hold up very very well. I don't even wear socks with them anymore. Also they work well for rock scrambling. JUST GREAT all arounders.
Source: bought it new
Price Paid: $120

Decent!
I've had the shoes for almost a year and use them for working on a hard floor. The support and comfort are the best I have ever owned. I can't say enough. Worth the price.
Source: bought it new
Price Paid: $100

Good shoe so far.
Pros
Comfortable and supportive
Sturdy bottom for walking on trails
Relatively cheap for hiking shoes $88
I just bought these and did 6 miles in them today. They are sturdy and wide toe and my feet feel good in them. More support to my feet than my other Merrells that I did 700 miles in this year—and hardly wore them down.
I think they will do. I don't understand other posts about Merrell shoelaces. I have not had a problem with them.
Source: bought it new

I bought these on the cheap. They have done a fine job of holding my weight. I don't like to run.

Great for warm weather. It's like a sandal that doesn't slip off. Pebbles might get through their defenses, but what can you do? Awesome Dad shoes.
Buy these.
Source: bought it new

I would not recommend these shoes to anyone that needed to wear them more than a handful of times.
Pros
Very comfortable
Look great
I am not a hiker, but I purchased these shoes because I work around water and needed something waterproof. When I bought them I was very impressed with the comfort and look. These two qualities are the only reason I am not rating 1 star.
These shoes lasted roughly two months before literally shredding apart. I have purchased cheap 20-30$ shoes that have lasted the same amount of time.
Source: bought it new
Price Paid: 120$ USD

Brilliant, tough shoe!
Pros
Very well made
Tough, hard wearing
They look great
Excellent support
Brilliant grip
I found these shoes to be very tough. Walking, DIY working in the wet or dry. They are very good. I have had mine for about 5 years now. They are dirty but nothing has worn out or broken.
I was a little concerned reading some of the comments in this forum. My shoes have been excellent. No complaints at all. They are just a little small now.
Source: bought it new
Price Paid: $299 aud

Decent hiking shoes. Like some of the other reviewers, I do feel they let in sand and dirt, but they also let my feet breathe.

I almost exclusively wore these shoes for the past year. I hike all types of terrain as I live in Colorado, but the soles have held up well to the 40+ miles a week I beat them up. Some of the rubber on the front cracked some, but I'm not hung up on it.

I've washed these shoes in my washer and they plopped out looking almost brand new. No problems with the looping system for me. They have withstood a lot of abuse from me.
Pros
Your feet can actually breathe!
Pretty durable unless you skateboard
They feel awesome on your feet all day long
Cons
They do let tons of sand in, so not the best dune shoes
If you are busting the lacing system on these shoes, I highly suggest you speak to a podiatrist. You are probably giving yourself the foot equivalent of carpal tunnel. If you work out and your feet start to get numb starting between the 3rd and 4th toe and numbness continues to spread, you really should loosen the shoelaces.
Source: bought it new
Price Paid: $130

Bought as part of the new season launch in October 2013 in UK. I paid £100 and they lasted nine months. Very disappointed. They were the second pair of Merrells I've purchased that have not even lasted a year. Won't be buying Merrell again.
Pros
Initially comfortable
Good looks
Cons
Weak construction
Poor soles
Lace system also weak
Spent a hefty sum for the men's Merrell Continuum shoes as I walk around 5-6 miles every day, so wanted a decent pair. Although very comfortable, they have only lasted nine months. The tread has worn away, the inside of both heels has split open and the lace eyelets have broken too.
Very disappointed in these and it's no wonder they're not part of the new season! They're also not very breathable and the Vibram soles do not grip very well at all...especially in wet weather!
I've always had to buy a size above my usual size with Merrells and as the last two have let me down badly, I won't be going out of my way to buy the same brand again.
Source: bought it new
Price Paid: £100

I think these shoes were designed without a practical purpose and purely for aesthetics. They're not as good as other water based adventure shoes out there, they are terrible trail shoes as dirt and sand flood into them, and the lacing system breaks rendering the shoes useless, and forget the idea that you can use them for track or the gym as the support required is absent.
Pros
They look tough.
Slightly better than bare feet for protection.
Look good
Cons
They're not tough.
Don't protect your feet from much.
Fall apart.
I'm an avid trail runner/ gym junkie/ fitness lunatic and live in Far Northern Australia which is abundant with trails in which Angels fear to tread, Devils walk cautiously, and the rest of us run at breakneck speed plugged into our music whilst dodging flora that want to maim and fauna that want to kill. We have an infamous race called the Great Pyramid Race, which is sheer lunacy no matter what speed you travel.
Now let me make a comment on the Merrell Continuum. 
Firstly, they look great on the shelf. I've owned several Merrell shoes and found them to be excellent. I accepted the salesgirl's blurb that they were designed specifically for the type of terrain that abounds in the area, and which is notoriously hard on shoes and muscles and bones. So as they were on special, I coughed up the $140, and couldn't wait to tear up a few trails that had claimed other shoes. 
So, as I'm (arguably) not completely stupid, I took them to a minor run to break them in. I tried them in several other environments and have made the following observations:
They are comfortable in the same way paddle boarding is more comfortable than canoeing. But putting some effort into them and they quickly become as responsive and supportive in the same way as a paddle boarder without a paddle, suffering from exhaustion.
After the first 4km run which took all of 25 minutes at 1/2 pace, made the lacing system look very dodgy, and I found that I was trying to adjust the laces continually as they didn't want to settle in the place they should but tended to tighten at the top instead of evenly throughout the foot.
I was fortunate that the track was majority pressed earth, but I noted that the shoes let leeches through very easily, and was relieved that the sloppy nature of the fit allowed them easy removal without disturbing the leeches too much.
The next time I used them was a simple 6km run with the dog on paved surface, which I turned around after about 500m as the 4-yr-old Nike Frees are just so much more comfy and responsive.
The next time was a mixed terrain sand, mud, path, work event. Usually I use old fashioned Timberland leather shoes which I get a lot of negative criticism over as they are nearly as hip as blowing a snot bubble while reciting your wedding vows. If you decided to create a shoe to make concrete, this is what you'd create. After allowing plenty of small twigs and powdered leaf matter to enter, they then accepted a significant amount of sand, and then mud, this doesn't happen straight away, it all seeps in gradually, yet rapidly. The effect is that soon you're walking around with concrete boots, and trying to wash the stuff out is only achieved through determination and effort.
So after a little torture over a period of 22 days, they're looking like the type of shoes that might be issued to clowns undertaking military basic training. I notice now that they seem to be a discontinued product, which really is for the best.
Source: bought it new
Price Paid: $140 (AUS on sale)

Although initially delighted with the shoes, they are not made to last. They are supposed to be outdoor shoes but fail to deliver!
Cons
Inferior material used
Expensive and not good value for money
No support from customer services
The fastening system that incorporates straps on the side of the shoes have all snapped within 6 months, thus making the shoes unwearable.
Expensive and disappointing. Will be buying another brand in future.
Source: bought it new
Price Paid: CHF129

Very comfortable trail shoe for everyday life. I live in these shoes from office to roof to trail. And after a year they show no wear and tear especially the "Vibram" soles.
The height and fit of these are great. Extremely comfortable for everyday wear. Nicely cushioned with no added aftermarket insoles. I feel no issues with the support it provides. Traction wise the Vibram soles are great in any environment.
The breathability of these is one of the main reasons for my purchase. I wear these for work in extreme hot climate conditions and feet are always cool. 
Source: bought it new
Price Paid: $90

Express my disappointment and complain the super bad quality of my Merrell's womens footwear. It is really terrible and unacceptable that the plastic grips are spallation easily like this!!


Re: Complaint - Bad quality Merrell
I would like to express my disappointment and complain the super bad quality of my Merrell's women's footwear (model: Merrell Continuum Performance footwear - Womens femme 1205 & 83640) which I washed last night.
The plastic grip on both sides of pair of shoes was mammocking and scraps of plastic have come off from them!!  I cannot believed the quality of this branded Merrell pair of shoes is such fragile and non-durable even this is an old model and bought it for few years, but it is really unacceptable that the plastic grips are spallation easily like this!!
Source: bought it new
Price Paid: HKD1000 approx.

Your Review
You May Like
Specs
Men's
Price
Reviewers Paid: $90.00-$187.00