Midland X-Talker Extreme T77VP5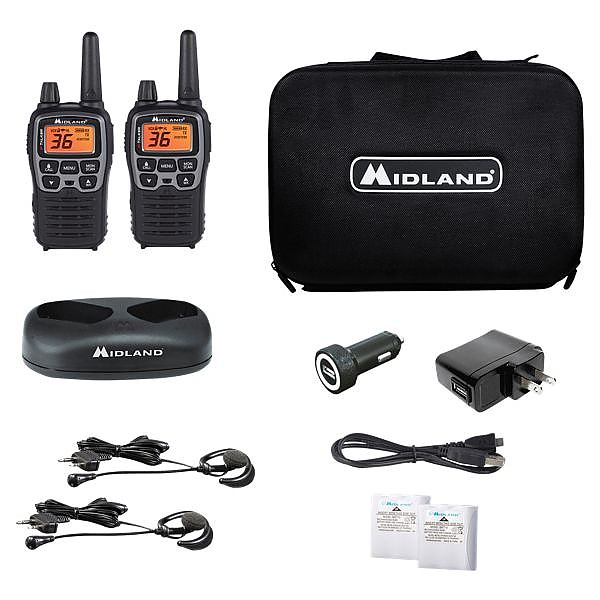 Specs
Price
MSRP: $99.99
Historic Range: $99.99

Reviews
1

review

5-star:

0

4-star:

1

3-star:

0

2-star:

0

1-star:

0
A reliable and durable communication tool when you can't use your phone or cell service is unavailable.
Pros
NOAA weather channel and alerts
Weather Resistent
36 Channels
Privacy Codes
Long battery life
USB charging
VOX
Cons
Distance limitations of recreational UHF radios
Non encrypted channels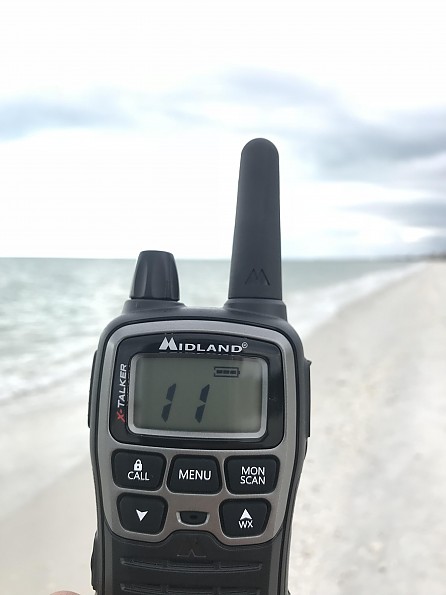 As a member of another website, I am given products to test from time to time in exchange for a review. Midland provided this product for review.
Contents
Secure Plastic case
Two T77VP5 radios
Charging base
USB charging cord
USB AC outlet adapter
USB car adapter
Two Detachable radio clips
Two Rechargeable battery packs
Two boom style earpiece/microphone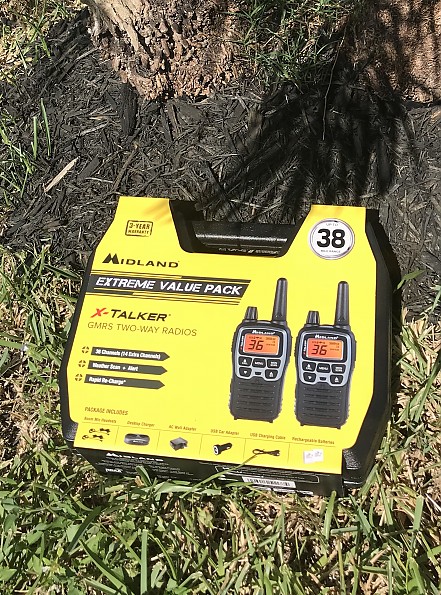 The Midland X-Talker Extreme T77VP5 features and specifications can be found at: https://midlandusa.com/product/x-talker-t77vp5/
Having spent my career dependent on "hand transmitters," I know, firsthand, of their benefits and importance. I have also learned of their strengths and shortcomings.
I am also realistic in my expectations when it comes to the differences between recreational and professional grade "hand transmitters" (HT's).
The Midland X-Talker Extreme T77VP5 occupies the recreational radio spectrum.
First and foremost, do your homework when considering portable radios. Don't expect a recreational radio to perform like a professional radio, especially professional one that operates with repeaters…or you will be sorely disappointed and wrongly blame the product. I have lost reception with teammates when using professional HT's separated by multiple floors in concrete structures.
Also, read the manual and all the small print. Midland X-Talker Extreme has "38 mile range," on their packaging but smaller print defines "up to" and "line of sight." Deceptive? No. Partly smart advertising and partly the results of Midland's product testing and development.
Know that obstructions such as buildings, dense forest, humidity, fog, and mountains all limit distance of use. Also realize that when inside buildings, clarity and transmission diminishes with each additional floor that separates. In a motor vehicle communicating with someone inside a concrete block home only worked effectively within a mile, in my trial.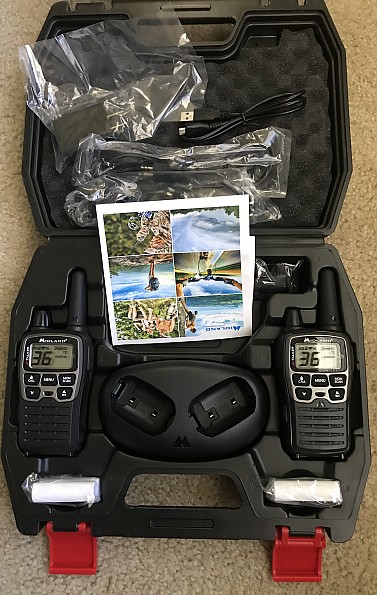 Personally, I believe the Midland X-Talker Extreme T77VP5 has a solid place in the outdoor, backpacking, camping world. I can name 25 campground and Wilderness areas in West Virginia alone where cell service is non-existent…yet you can still communicate with this Midland radio (within certain distances). Communication is life…and a huge part of survivability. In certain career fields, you do not proceed with a mission without comms.
I was able to communicate effectively at varying distances with the Midland X-Talker Extreme. The myriad of channels assists in finding one where you aren't "stepping" on someone else's communication, and you can enjoy a somewhat 'private' conversation. These channels are not encrypted, so transmissions can be heard by others that have the same channel availability. However, if you have several Midland radios on the same channel, you do have the option of privacy codes to limit listeners within that select group.
I will not dispute Midland's "range" claims, but I was unable to duplicate its distances. In heavily forested eastern mountains with dense understory, a half mile of clear reception was all we could pull from the pair of HT's with fully charged batteries.
We also tried my own version of 'line of sight,' along a long, curved stretch of Gulf beach. These were my results:
.5 mile excellent reception
1 mile excellent reception
2 mile was unreliable…hit and miss
Scientific results? Nope! Only what I experienced. Humidity, impending storms, pressure, and sea state may have caused ducting affecting range.
Negative results? Nope! You learn to work within the parameters dealt. The Midland X-Talker Extreme T77VZP5 is still an effective, feature-rich hand transmitter set!
Trying to keep tabs on the kids while camping, give them a radio, operational instructions and clip it to their belt or pack. Kids love electronic gadgets, so it's likely they'll quickly be instructing you of its many features and usefulness. Peace of mind and quick communication…just a button push away.
Vehicle caravanning and communicating with the Midland X-Talker Extreme works easier, quicker and far more effectively than cellphone communication. If you utilize the earpiece/boom mic, it's easier still. Battery life didn't budge in four hours of use.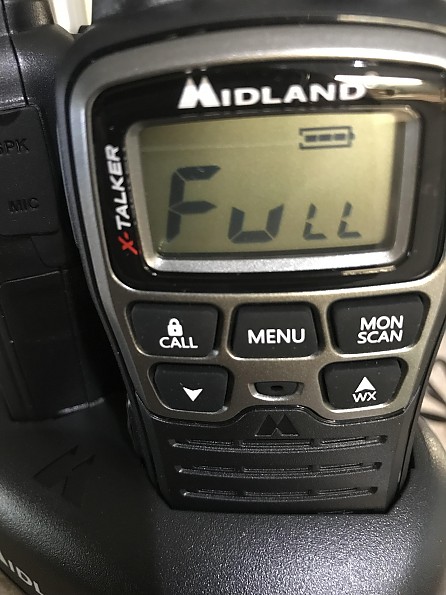 The NOAA weather channel is invaluable. I received two different weather channels. Both of which gave pertinent local area information. Wherever you choose to camp, hike, bike, or paddle, being informed of current or future weather can be critical.
Other features include:
VOX
Privacy Codes
36 channels
Selectable call alerts
Vibrate alert
Silent alert
Battery level indicator
…and the list goes on.
For the dollar, value and worth is high for this pair of full function radios.
Source: tested or reviewed it for the manufacturer (I kept the product after testing.)

The author of this review received the product from the brand or its representatives in exchange for a review.
You May Like
Recently on Trailspace