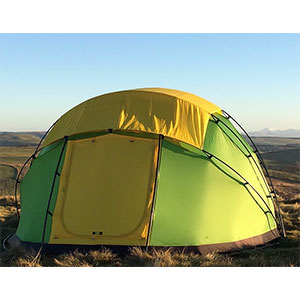 Specs
| | |
| --- | --- |
| Price | MSRP: $360.00 |
| Weight | 10.3 kgs |
| Floor area | 9.27 sq m |
| Volume | 6.7 cu m |
| Packed size | 60 x 20 x 20 cm |
Reviews
1

review

5-star:

0

4-star:

0

3-star:

0

2-star:

0

1-star:

0
The author of this review is the inventor of the product.
I invented this tent so the reader needs to understand first off that I am utterly biased in its favour, but I do think it easily solves the hateful summer overheating problem that afflicts just about every other nylon tent and its "open and close" functionality confers a lot of collateral advantages that people who have used the tent rave about. Yes, we would love it if people want to buy one but as a pretty unique design we also want to put it out to the camping community for feedback so we can improve the offering.
Pros
You can open and close the entire canopy in a few seconds
It's very roomy
It's very versatile
Cons
It's really, really heavy by backpacking standards
It takes a while to learn how to pitch and take down
It doesn't cope very well with uneven ground
It is not fully 2 skinned, so condensation may be a problem in frosty conditions
It isn't available off the shelf and will only be ready for delivery by end of June
It's pretty bulky when packed
It hasn't been tested at altitude or in snow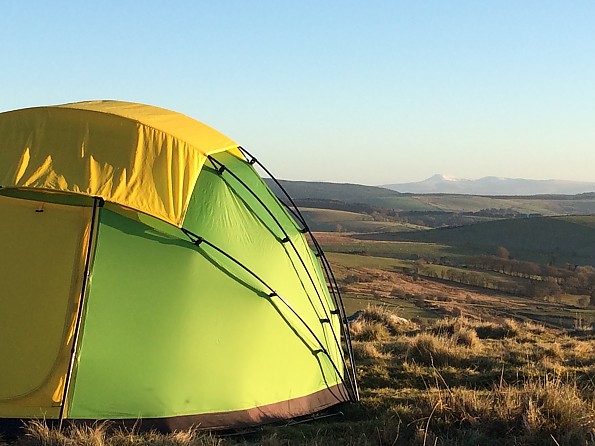 The Mollusc 'Clamshell' design grew out of a frustration with the inability of ordinary tents to cope with changes in ambient temperatures. After waking up on a nice summer morning in an overheating tent for about the 200th time, this thought came..."If you could only somehow open the whole roof up and cool the thing down a bit?" Six years of problem solving and this is the result.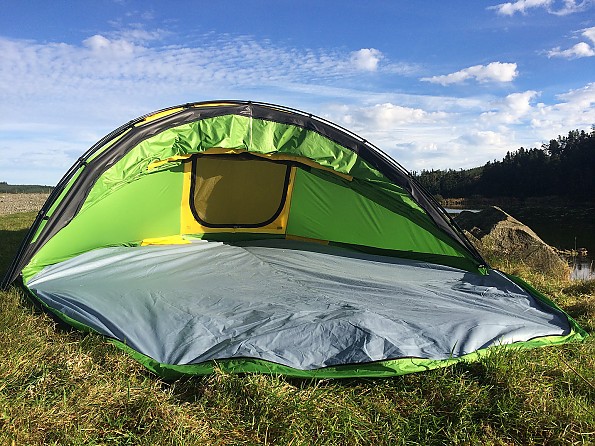 It has its problems—the pram-hood design requires far more in the way of frame poles than any other equivalent tent. It weighs in at 10.3 Kgs which would make most of the ultra-lightweighters out there recoil in horror, but on the plus side that could be shared amongst four buddies and the resultant radial exoskeleton makes it a lot more rigid in the wind than flimsier structures.
It also enables the tent to be positively anchored by direct pegging of the base perimeter frame arc. This means that wind load is distributed from the canopy evenly into the frame—no point loading on one peg. Conversely, the design means that the tent can also be pitched entirely without pegging if the substrate is sandy or rocky. Optional sand bags or rocks are placed on the perimeter arc instead of pegs.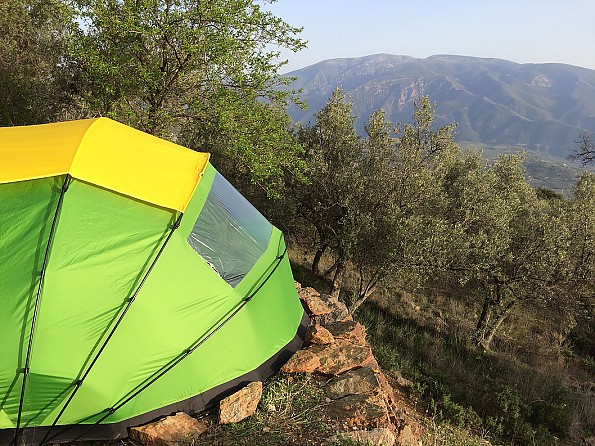 With most standard tents you are either inside or out. With this tent, the interior/exterior boundary is a bit more blurred. You can pitch it to take full advantage of 180-degree panorama and enjoy that from inside.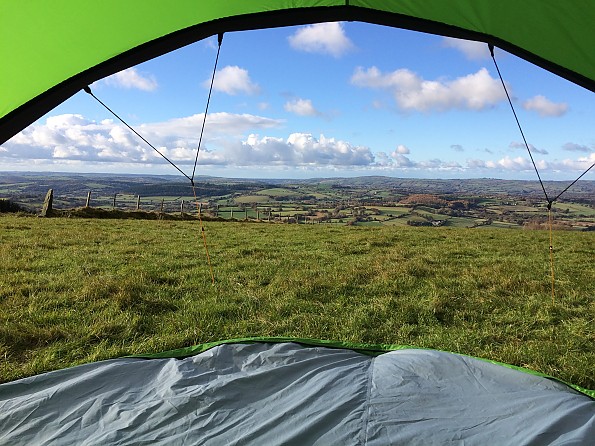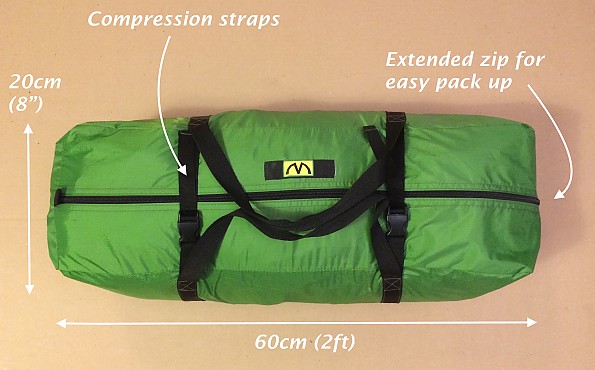 More info is on the Mollusc Tents website. It's only available to order on Indiegogo. I know some of you will shoot me down in flames for posting this here, but it is a genuinely new design which people should know about.
Source: I made it.

You May Like
Recently on Trailspace