NEMO Punk 20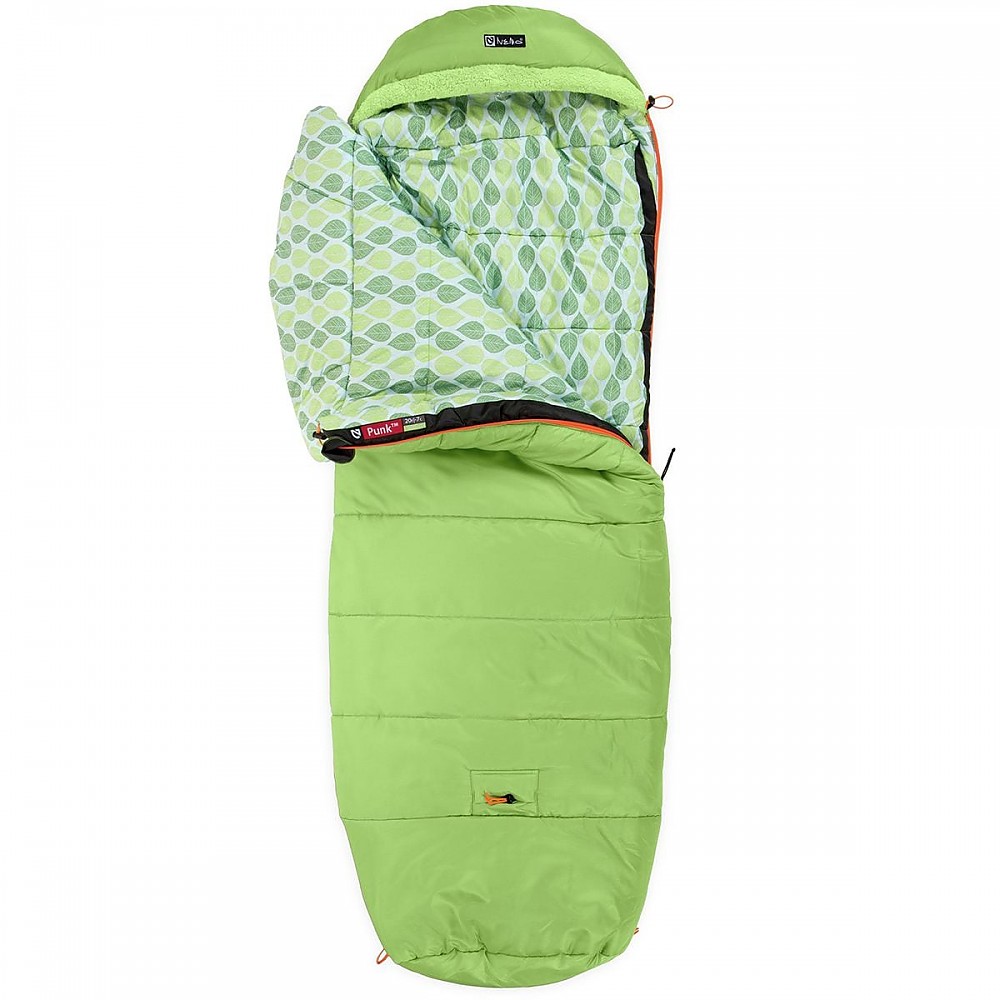 Child-sized comfortable and cozy bag with adjustable length to keep little ones from getting lost in the bottom. Partially hooded and made of soft materials for snuggling. Full featured and functional for backcountry use, definitely not a toy.
Pros
Mattress sleeve
Draft curtain zipper
Comfortable and durable materials
Cons
Zipper jams definitely possible
Difficult entry when used full length in a hammock
Mattress sleeve doesn't fit rectangular pads well
Manufacturers Specs:
Shell: 63D Polyester Ripstop w/ DWR
Lining: 50D Polyester Taffeta w/ DWR
Insulation: Stratofiber synthetic
Temp Rating: 20°f/-7°c
Target Age/Size: 4-8 years old or under 60" long
Claimed Weight: 2 lb , 13 oz / 1.27 kg
Features & Construction:
The Nemo Punk bag is meant for children, but the design is definitely not kid stuff. They have put a lot of effort into feature and material selection, mostly to good result, but with room for improvement.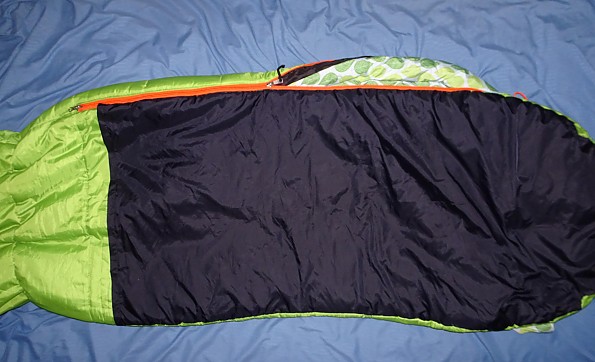 The mattress sleeve is a good place to start. It runs from the head down about two thirds of the bag and fits 20" pads.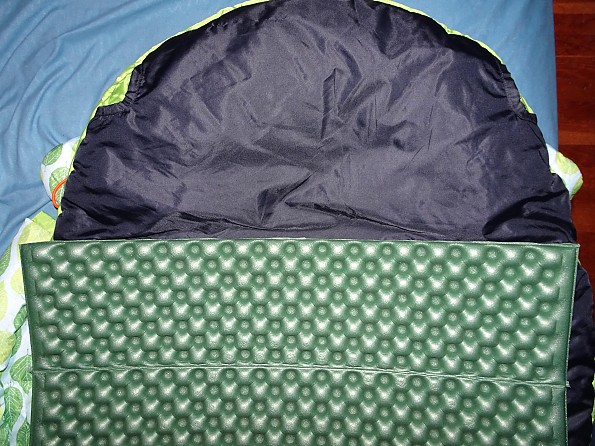 We found that a rectangular pad didn't want to slide all the way up while rounded pads fit perfectly. To resolve that we would insert a small sit pad at the top. An inflatable pad could likely be squished up in there more.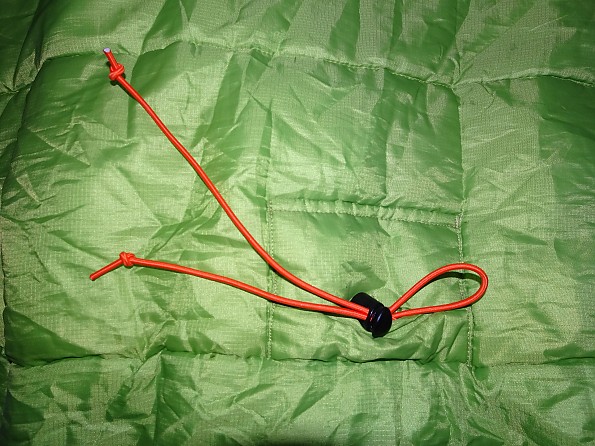 The cinch feature, designed to let you shorten the bag for smaller children, seems to work well. It uses a sturdy, flexible cord that runs all the way around the bag in its own sewn channel. The push button lock is sewn to the bag with a strong ribbon of material. Cord and lock have their own little pocket where they can be tucked away. If this pocket had a snap or other closure it would be better, as the cord can slip out as it is currently designed.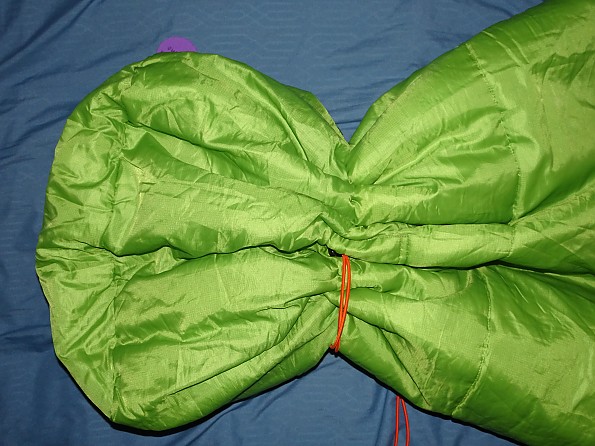 Cinching the cord down was easily done and closed off about 10" of the bottom of the bag. For shorter children this would prevent them from sliding all the way into the bag. Less space also means less area for little bodies to heat, so it should help them keep warm.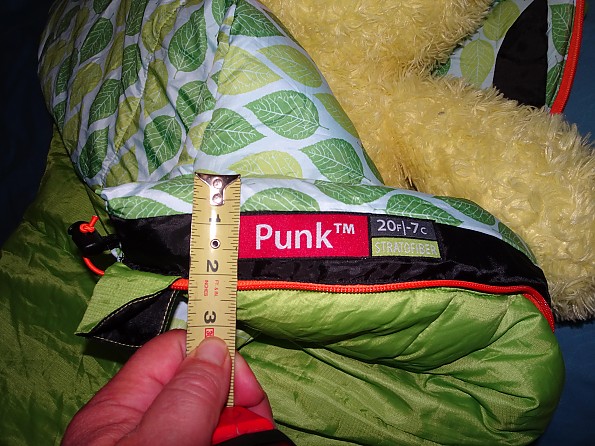 2" draft curtain filled with insulation keeps cold breeze from blowing through the zipper.


The zipper was again a good, but not perfect feature. The draft curtain is well placed which helps keep the heat sealed in. As the zipper only runs about 39" from the top, entry and exit could be challenging for taller children. This was especially an issue for hammock use. Mom, Dad, and Daughter all had varying degrees of trouble operating the zipper without it getting caught in the bag material. Manageable but annoying is how I would describe it.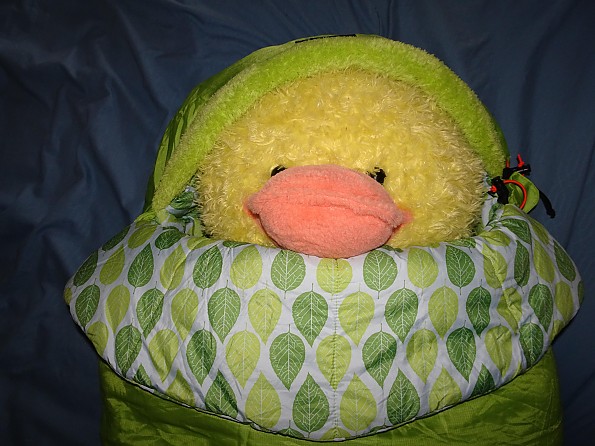 Mister Quackers snuggled into fleece edged hood with the draft collar below his beak.


The Blanket Fold draft collar and soft fleece edging on the hood were a big hit both in terms of comfort and warmth. Snuggling was definitely part of the intended use. There are separate tensioners for hood and neck collar to make sure the little ones stay wrapped up on colder nights.
Warmth: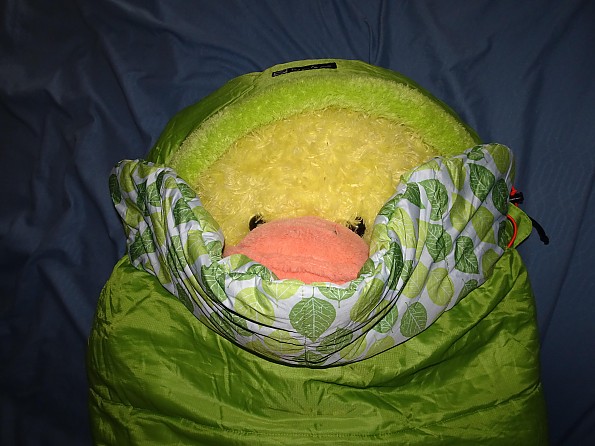 With the draft collar flipped up to protect his beak, Mister Quackers is no cold duck.


We tested the Nemo Punk over the summer, so didn't test it down to its rated limit. The lowest temperature would have been about 40°f. We also saw some damp nights that felt colder than they were heh. From all reports by the little one it was an excellent snuggling bag. She reported no issues falling asleep due to cold nor waking up chilly. Given the chance we'll try it out in colder temps as they arrive locally and report back.
Fit & Comfort: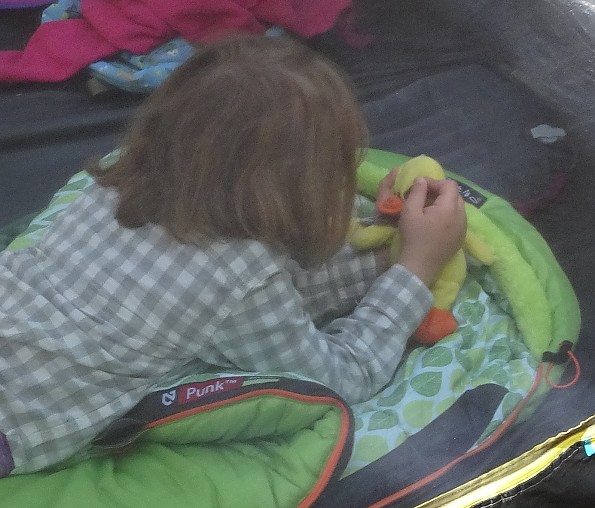 We carry smaller, UL ducks on backcountry trips.


As mentioned the materials are very comfortable all around. The bottom insulation provided some cushion and the mattress sleeve kept a cushion under her all night. Our girl is known to roll around a lot at night and so has never been able to use a pad very well before. She fit just fine lengthwise, but is too tall to test out the cinch feature. For shorter children cinching the bag would prevent them from sliding down into the bottom.
Entry & Exit: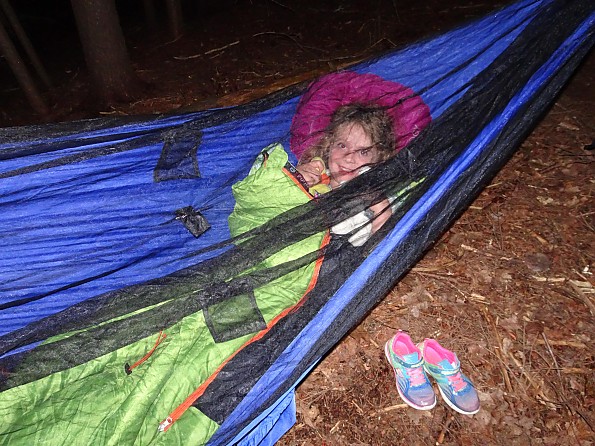 The Nemo Punk Bag isn't easy to use in a hammock, but still put a smile on her face.


The bag is left-zip only for those whose children are particular about such. Beyond that, we found the shorty zipper to be problematic both in shelters and in a hammock. For short children sleeping in the top half of the bag only, it probably makes good sense. When longer legs are trying to get in there it seemed to cause a lot of confusion. In a hammock the physics became really complicated as my daughter tried to pick up her legs, swivel, and slide in. Don't think I could pull that move off myself heh.
The Nemo Punk on the left packs a tiny bit smaller than her Kelty Little Flower of the same 20°f temperature rating.


Packability & Loft:
Nemo lists packed dimensions of 16" x 9.5" which we found pretty reasonable for a synthetic bag and comparable to her Kelty Little Flower 20°f bag. While not an especially lofty insulation (I am too used to down) it has maintained a good, thick, softness after a full summer of use.
Testing Conditions: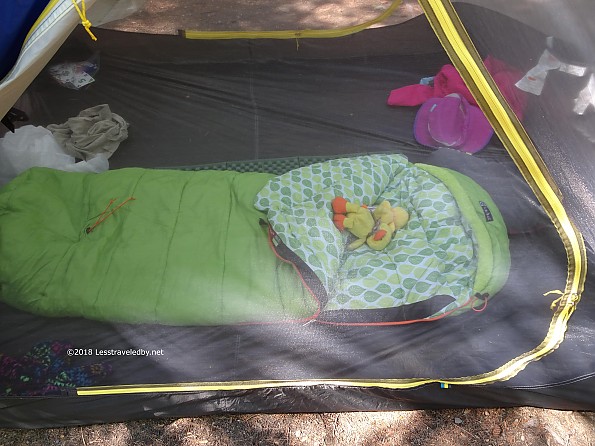 Sometimes, when you are headed deep into the backcountry, it's good to carry a spare duck. Just in case.


We gave our little girl the summer to see what she could find out about the Punk bag and she did the rest. It was used on family backpacking and car camping trips in Maine and New Hampshire. It also went along with her for a week of unparented Girl Scout camp or what we called the destructive testing phase heh. Having survived that, it has also attended several more, shorter, Girl Scout camping adventures since.
Conclusions:
Good, but not great, would be my summation. There are parts of this bag I really think are great like the materials used and the fact that they tried to make it a real bag and not just cute. It made for a very functional bag on real world adventures, both front and back country. The little one rode out an all night storm, a bear invasion, and more than a few itchy bug bite nights in the Punk and seemed pretty happy about most all of it, but the bear.
The materials and construction compliment the design features on this bag. Our little one has been taught to take care of her equipment, but between family trips and Girl Scout camp this bag has been rolled around in, jumped on, and even been used for sleeping heh. The stitching remains perfectly tight and the shell shows no signs of stain or wear. The liner material also has held up, retaining its softness.
There are things that could have been better like the mattress sleeve and the zipper. Both are examples of things that are close to being there, but would have benefited from a little more testing in the design phase.
There is a lot to like about the Punk bag, so I hope Nemo keeps working on it. Kids need functional gear to take out there so I am happy they are trying. The Punk bag is definitely functional as is, but a few little tweaks would really improve my rating.
Source: received for testing via the Trailspace Review Corps (Sample for testing and review provided by Nemo)

Your Review
Where to Buy
Help support this site by making your next gear purchase through one of the links above. Click a link, buy what you need, and the seller will contribute a portion of the purchase price to support Trailspace's independent gear reviews.
You May Like
Specs
| | |
| --- | --- |
| Price | Historic Range: $73.89-$99.95 |