NEOS Forerunner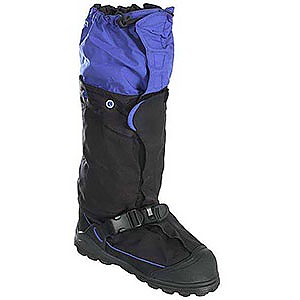 Really warm and versatile boot that fits over your existing hiking boot or shoe. Compatible with spikes or other traction gear, they perform really well in snow and ice.
Pros
Lightweight
Comfortable
Warm
Compatible with shoes, liners, or boots
High gaiter
Really easy on/off
Nearly doubles as a snowshoe
Cons
Plastic component cracked in -20°F (but they were old)
Difficult to drive with (the base is so wide)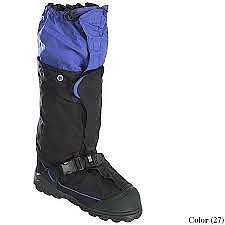 I was surprised that there weren't any NEOS outershoe reviews yet on Trailspace. These are everywhere in MN. They are endorsed by the National Snowshoeing org. and fat tire winter cyclists swear by them.
They come in many different models from short rainshoe covers to extreme winter gear with built in traction cleats. The model I'm reviewing here is an insulated winter gaiter. 
I have really loved my Neos. As one other reviewer from Yukon put it, "I would not buy a winter boot that did not have a removable liner." Cool thing about Neos is that you can choose your liner. It can be your running shoe, your winter boot, or in my case, your own liner from another winter boot. 
I have personally modified my Neos to make them an extreme cold weather boot. The boot and shoe/hiking boot by together are good down to about -10°F but I added two pads of floor foam tiles cut out to fit the boot. This is about 1 inch of lightweight insulation on the underside. I then put in my Columbia boot liner I salvaged out of some boots that were going to be tossed. This model of NEOS is already insulated so, coupled together, I have been out many times in weather sub -20°F and have not been cold in the least bit.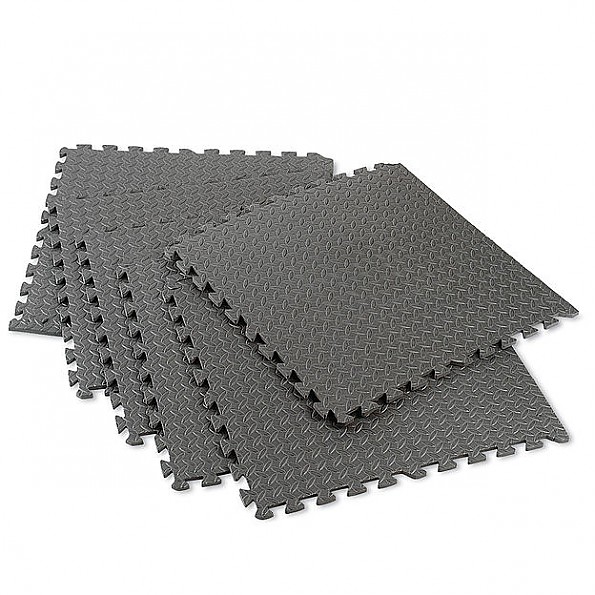 Foam pads make great boot soles
Fit: I have the extra large size so I can fit all of these components in. My normal hiking boot is also a great fit (I wear 12's -42-43 euro conversion). The cinch strap that goes over the top is what wrenches down, holding the under boot/shoe in place. As you can see in the pic, the gaiter is a high one. It goes up to the knee so I can trudge through some deep snow without fear of getting cold and wet. 
Comfort: They are very comfortable. Since I use a liner instead of a boot, they are very soft and pliable. The feel is reminiscent of a mukluk or winter moccasin except more durable.
Support: If you use your own boot inside, then the overboot will offer you all the support the inner boot gives you and then some. If you just use a liner like I do, the sole is not shanked so it will feel softer. I love the feel of the ground underfoot with over an inch of soft protection. I don't know, it just feels more natural. 
Water Resistance: DWR on the outside and a waterproof membrane coating on the inside. I never have a water problem even when submerged. I have been submerged often!
(Note: I have once made the mistake of washing another pair of NEOS in my washing machine. They were already old but the washing machine somehow made the membrane separate from the boot and essentially ruined the water resistance in the entire boot. Hand wash your NEOS!)

I would guess after about 3-5 years of using your NEOS, the membrane will start to wear through in high friction areas. Try to keep your inner shoe cinched down well and it will greatly reduce any friction and prolong the life of your NEOS.
Traction: Traction is pretty good. The soles have some big knobs on them. 


You can purchase other NEOS that have "stabilicers" (removable metal pegs). This version does not have them. My traction spikes fit over them well (Hillsound) but I hear Kahtoola's rubber is not as elastic.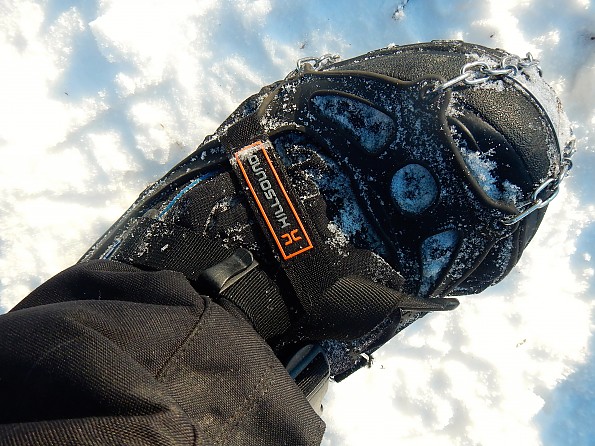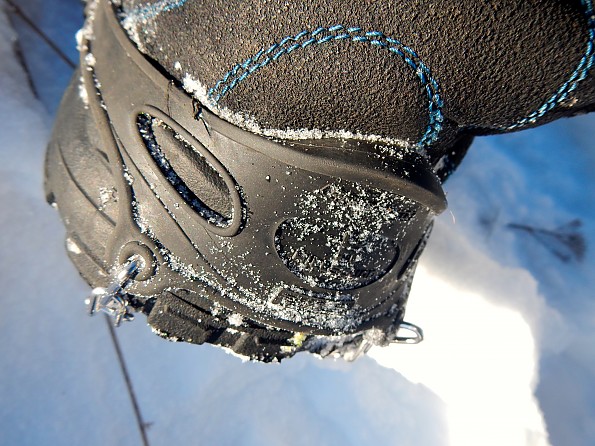 Overboots with Hillsound spikes over them

Ease of Use: These boots are really easy to slip on and off. The entire front of the boot just pulls forward with a velcro adhesive. Just unclip the single top strap and in or out you go. I love that the top cinch is just a single pull cord. Just pull and go. If you pull it tight, the cord can get a little long but it never touches the ground or gets in the way that I've noticed. 
I love that I can pull out my liners and keep them in the foot box of my sleeping bag at night.
Construction and Durability: I've used this current model for two years and it's always done well. I bought them used and they already had some wear on them. How much wear? I'm not sure. The outer layer will see some rubbing together and it does wear out some of the upper but it hasn't affected the boot's performance.
The bend in the boot (part that flexes when you walk) saw a little separation from the sole after two years but I shoe goo'ed it and clamped it. It lasted the season and is just now starting to separate again. I probably put more miles on my NEOS than most however (200 miles this season).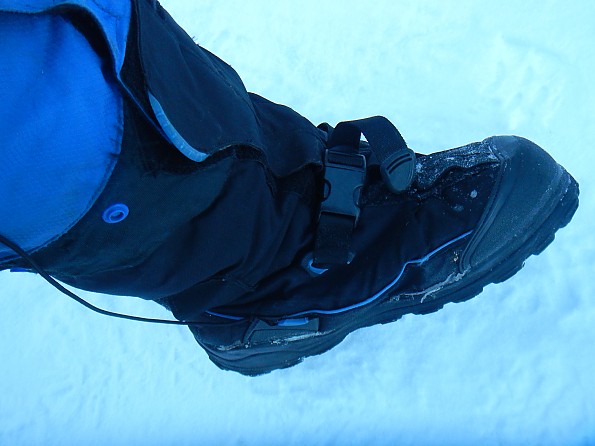 Shoe goo starting to flake at bend point after heavy use
On my last outing, the temps dipped to -10°F with -20°F windchills. While I was walking down the trail I felt something flopping. I looked down and the top strap was dangling. I looked more closely and found that the plastic mount for the strap just cracked off. I was a bit disappointed. I wrapped a short bungee cord around the boot and kept going. Since the boots are old and plastic deteriorates after time. I wasn't surprised this happened in that weather.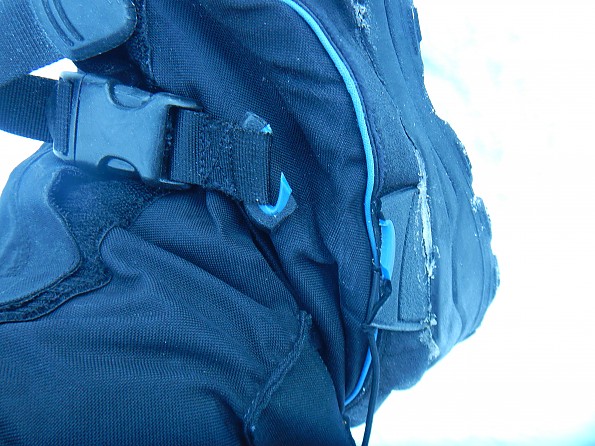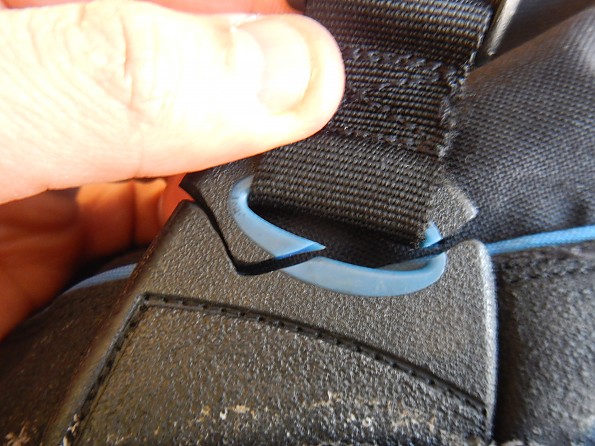 Plastic snapped in cold weather (-10°F with -20°F+ windchill)
Conditions: I've used the overboots on long hikes on rugged terrain in Northern MN, I leave them outside the tent on really cold outings, I do my evening hikes through the preserve by my house almost nightly in the winter. I use them all the time when the weather gets below 0°F.
Source: bought it used

Your Review
Where to Buy
Help support this site by making your next gear purchase through one of the links above. Click a link, buy what you need, and the seller will contribute a portion of the purchase price to support Trailspace's independent gear reviews.
You May Like