BudK Waterproof Permanent Match Survival Lighter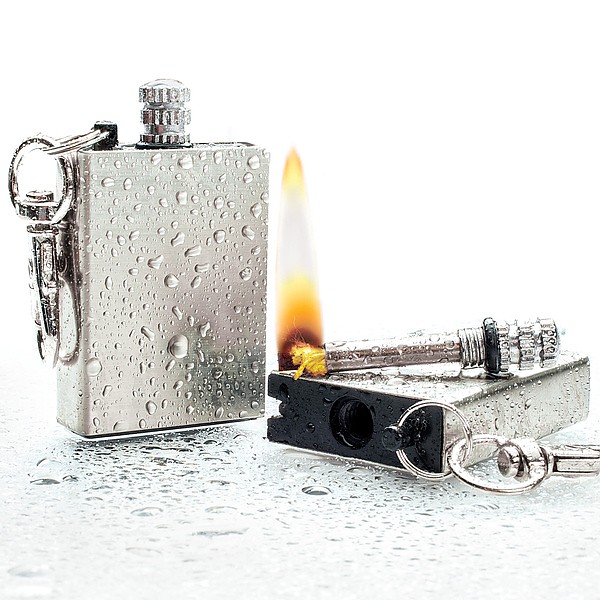 Someone on Trailspace asked about amazing gadgets out there for camping...

Look no further: The Budk Matchless lighter fits the bill. This innovative lighter is self contained. It uses easy to find Zippo lighter fluid, a flint, and a metal rod with a wick on the end to create a fire up to 15,000 times.

Unlike a Zippo that draws the lighter fluid through the wick-like material to produce a flame, this match only uses the lighter fluid that has been saturated on the striking match wick. When not being used and screwed into its base, the wick begins to saturate, meaning that a small amount of lighter fluid can be used to create a bountiful amount of flames.
Pros
Lightweight
Metal casing
O ring to prevent leaking fluid
Uses common Zippo lighter fluid
15,000 times to create fire
Attaches to keychain or backpack
Reliable
Cons
Flint falls off over the years
Difficult to replace wick
Not suitable for high winds
                   Budk Waterproof Permanent  Survival Match
I found this little guy online at BUDK.com. At $3 I couldn't find a reason why not to give it a try. Having numerous Zippos over the years I came to appreciate the beauty of owning a lighter that you didn't have to throw away cause you used up all the fuel. 
The sad truth is more than 350 million disposable lighters end up in landfills every year, and some are even eaten by animals. That means our food, land, and water can easily be contaminated by hazardous waste. -  google search

We as outdoorsmen and women speak the words "Leave no trace."
The fact is nearly every camper and hiker I meet carries a Bic lighter with them. It is in every bugout bag, and nearly every emergency tin. We use them to light the stove or our campfires or to light up a smoke. 
What if there was a way to eliminate some of the garbage that is thrown out each year? What if there was a reusable lighter that could last for decades: billions of pounds of disposable lighters could be avoided over a score.
Well the Matchless lighter is just that. A self contained lighter reimagined from the concept of Zippo lighters that can be reused 15,000 times. After 15,000 uses you don't have to throw away the entire piece as you can just replace the striker w/wick, which is a fraction of the total weight and it could be sent to a scrap metal yard for melting down versus a landfill.
*Lightweight weighing in at ~ 18 grams
*Durable—survived a fall from a two-story building landing on concrete
*Easy to refill—Zippo fuel can be found at smoke shops, cigar store, CVS
*Easy to carry—comes w/a closing clasp to hook on backpack or keychain
*Waterproof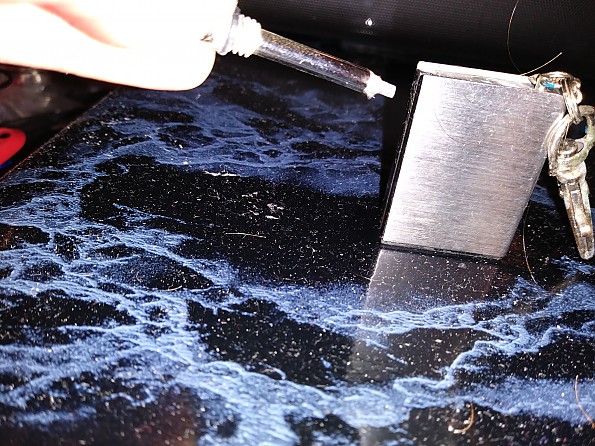 To operate, first unscrew the center top piece from the base. Pour a small amount of Zippo lighter fluid while standing over a sink until the lighter fluid is almost at the top. Wait a few seconds for the fluid to seep within the base then reinsert the center top piece and wait a minute.
Next unscrew the center piece again—this portion is the metal match. Now use the permanent match just like you would a regular match and strike the metal base with wick against the included flint on the side of the base.
Voilà, you have created  fire...Prometheus  would be proud.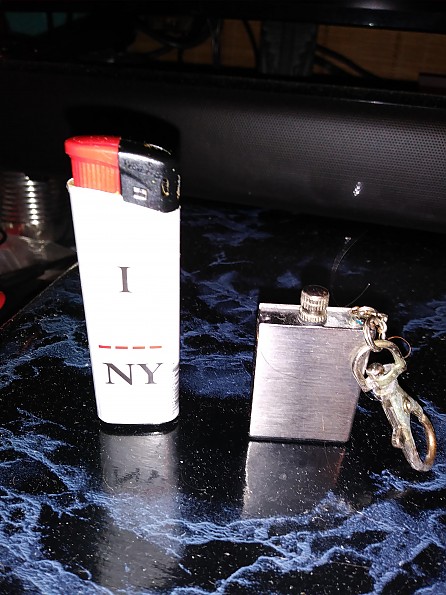 Experience
I have used the Permanent Match Lighter from Budk going on~25 years. I have them practically everywhere—in my truck, in my kitchen, backpacks, EDC bag, on my keychain. I have given them to numerous people as gifts and have shown them to random people that I saw using a disposable lighter in hopes to get them hooked on the concept of reducing our landfills and saving money while doing so.

There are a lot of different companies out there that make their own version of this product. Most that I find weigh a lot more and cost more too.

I use this pretty much in any situation where a match would be needed. The only reason why I did not give a higher rating is due to the flint that you strike the metal match on dislodging from the base over time. The flints are not expensive and all you need to do is glue it on. An easy fix to this problem is applying glue on the top and bottom of the flint near the metal base to add an extra level of adhesive contact.

I think of the 12 of these matchless lighters I own, only one still has the original flint, and I think that is the first one I used the glue technique above on. If not for the flint issue I would rate this 4.5 stars, 5 stars if the wick was a tad longer for a larger flame.
Source: bought it new
Price Paid: $3

Your Review
Where to Buy
Help support this site by making your next gear purchase through one of the links above. Click a link, buy what you need, and the seller will contribute a portion of the purchase price to support Trailspace's independent gear reviews.
You May Like
Specs
Price
MSRP: $5.99
Reviewers Paid: $3.00