Ultralight Backpacking Titanium Cathole Trowel
The Ultralight Backpacking Titanium Cathole Trowel has been discontinued. If you're looking for something new, check out the best camp shovels and trowels for 2023.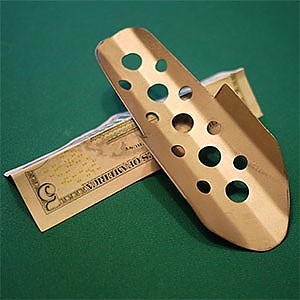 Leave No Trace is a backpacker's greatest responsibility. Digging a cathole has become easy thanks to ultralight titanium trowels. They do not break like the orange plastic ones. They are super light, do not take up any space in a pack, carrabiner to the outside. Not too expensive. Everybody that backpacks and poops in the wilderness should have one.
Pros
Ultra light, multi use, take no space, something every backpacker needs.
Small, about the size of a dollar bill.
Weight is only 19 grams or .6 of one ounce.
Cons
Kind of expensive, but last a lifetime.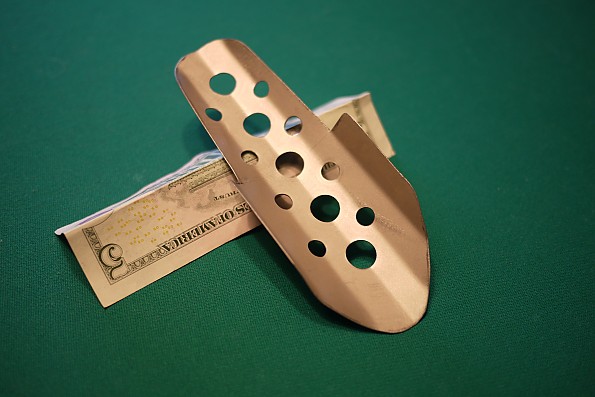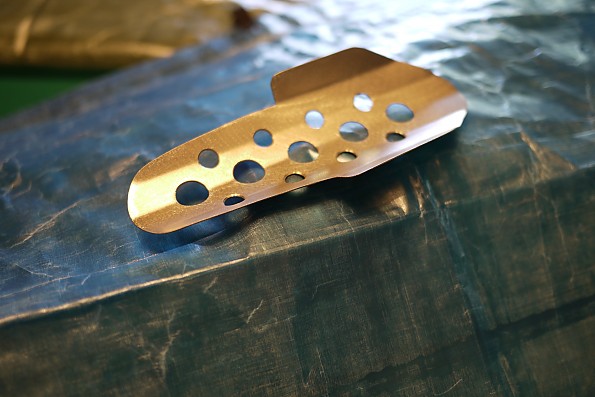 I got tried of the cheap, stupid, orange plastic cathole trowels that break all the time. I would end up using a stick, and it takes forever to dig a hole with a stick. I wanted something that would last. Something that did not weigh every much. I did not want to break my trekking poles either. So what could I use?
I looked on the internet, but found only super expensive trowels that were made of titanium. I decided to make my own. If you can find titanium sheet at a good price then by all means make your own too. I'm making them (Ultralight Backpacking Titanium Cathole Trowels) and sell them on eBay.
Source: I make them

The author of this review makes and sells the product
Your Review
You May Like