Vermont Smoke and Cure Real Sticks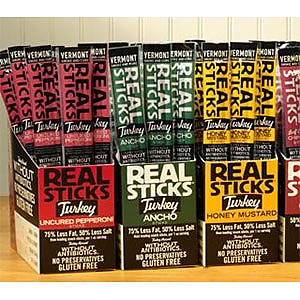 Reviews
1

review

5-star:

0

4-star:

1

3-star:

0

2-star:

0

1-star:

0
A healthy, responsible product from a cool company that, with a little tweaking could be great.
Pros
Healthy ingredients
Strong flavor
Low fat
No preservatives
No antibiotics
No Nitrates
Easy-open packaging
Cons
Texture is a little too fine for my preference
On the drier side (low fat)
Vermont Smoke and Cure Pepperoni
I admit that I dearly love pepperoni, a little too much. Many were the times when I have brought home pepperoni as a treat to the clones to have half of it disappear on the drive. I have made my own sausage my whole adult life and appreciate good ingredients and flavor. So naturally I was stoked that someone wanted me to give their product a testing.
Probably the coolest part of this product is the quality and thoughtfulness with which it is made, using the best ingredients and keeping health and stewardship in mind; bonus points for that.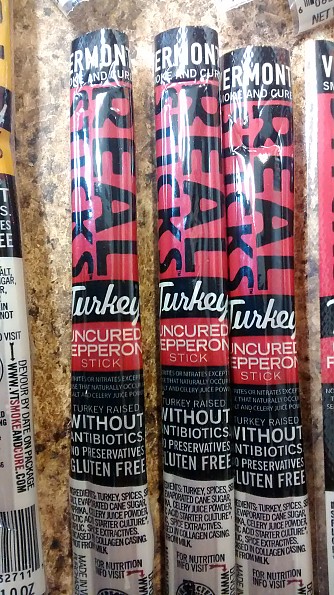 My personal Favorite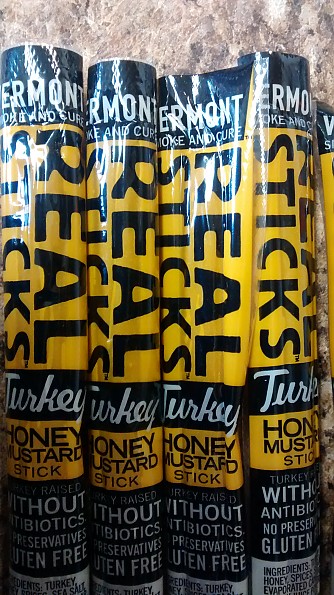 Meh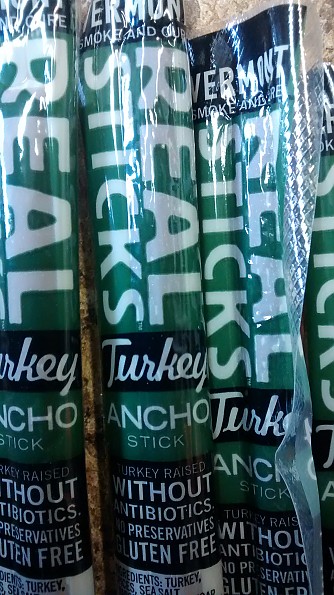 My 2nd fav
Taste
This is where the real meat of the matter is. Biting into these turkey pepperoni sticks was like a flavor bomb going off in my mouth, a good one. Though I have a flavor preference I found each to be true examples of the type they were trying to create. There was no shortage of nuances and spices to enjoy. I could eat these all day.  Realizing this, I set several aside to eat after a hike with the kids, who enjoyed them, but not as much as major store brands.
Scientific, blind taste test:
This video was taken after gaining about 2,000 feet in a four-mile hike in the Alpine Lakes Wilderness. The children pictured are not actors, just my clones. 
The kids liked the snacks enough to devour my entire stash even though they stated that this was not as tasty as the full-fat, nitrate included beef and pork pepperoni they were accustomed to. Is that a fair comparison?  Perhaps not. They DID state that it was WAY better than the pepperoni-flavored rawhide chews that I feed the dog. They all checked.
Texture
This is where I fault this snack. In the mouth these turkey sticks feel much finer ground than I would like, the consistency was far too fine. I like to feel larger grains of meat as I chew. This fine texture was also off putting to the kids who gave the product lower marks than I did. The sticks felt like they were covered in oil when they were removed from the wrapper, leading to the false impression that they were juicier than they actually were.  This is forgivable though knowing how low fat they are.
Conclusion
I like the way this company is doing business to make a healthy snack responsibly and for that they deserve our support. I think that if their final product can overcome the texture issue it will be a truly great snack. Make sure you pack out the wrappers. 
Source: received for testing via the Trailspace Review Corps (Samples provided by Vermont Smoke and Cure for testing and review)

Your Review
You May Like
Recently on Trailspace