Zen Backpacks UL wallet

#4 in Accessories
The Zen Backpacks UL wallet has been discontinued. If you're looking for something new, check out the best accessories for 2021.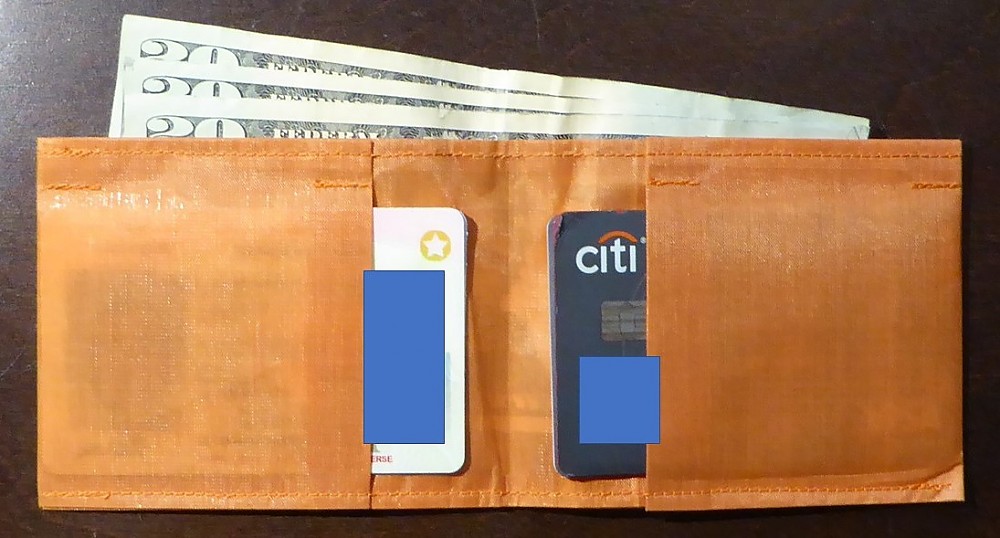 Specs
| | |
| --- | --- |
| Price | Reviewers Paid: $11.50 |
Reviews
1

review

5-star:

1

4-star:

0

3-star:

0

2-star:

0

1-star:

0
The Zen Backpacks ultralight wallet is a great solution for the two different needs you have when carrying your ID and money on and off the trail.
Pros
Super lightweight
Great backcountry-to-frontcountry cross-functionality
Cons
None really. Except, do you really need a cuben fiber wallet? (Answer: maybe so)
Oh, and that Zen Backpacks has shut down =(
This is a review of the Zen Backpacks UL wallet. Zen Backpacks was a start-up backpacking gear company, and unfortunately they did not last very long. I purchased the wallet retail at a sale/discount price directly from Zen Backpacks. I am not connected to Zen Backpacks in any way.
The wallet is made of dyneema/cuben fiber (now called DCF) material and weighs just 5g / 0.2 oz. It's super thin, has fine workmanship, and I got it at a good price. I had a choice of colors, I chose orange to make it easily visible. I chose a true bi-fold wallet design, with a bill compartment and two credit card/ID slots: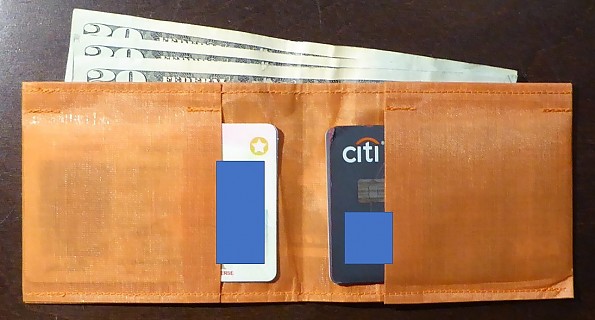 Only about 2mm thick: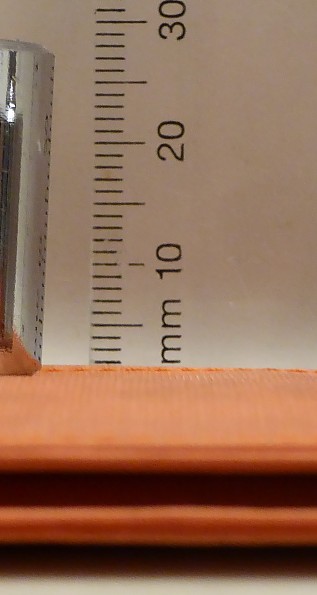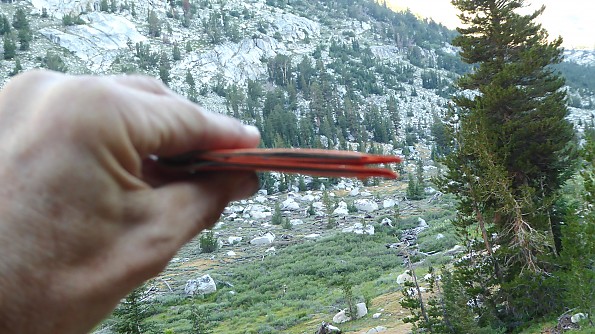 I can get two cards in each slot.
First of all, on a backpacking trip I always carry and feel everyone should carry their ID, health insurance card/info, needed permits, and some form of payment (I carry a credit card and some cash). So bringing these items creates a need for how to carry them.
Some people bring their everyday wallet, and that's fine if that's what you want, but I find my EDC wallet 1) is bigger, bulkier, and heavier than I want, and 2) contains items I don't need on the trail. For me, it made more sense to take the items I feel I need out of my wallet and then figure out the best way to carry them.
For backpacking trips, for years my solution was to keep these key items in a little ziploc bag tucked into one of my hipbelt pockets. I had always thought about an actual backpacker wallet made of DCF, but it seemed like an extravagance. The Ziploc idea certainly stored my wallet items while on the trail, and I could fumble with it adequately in stores and businesses as needed on the way to and from the trail.
Then, a couple of years ago, Matt at Zen Backpacks posted on the BackpackingLight.com forum that he was selling some DCF wallets he had made at a really good price, so I jumped.
OK, so even at a good price, what's the value in having an ultralight backpacking wallet compared to using a Ziploc snack bag? In thinking about this, I realized I have two needs, not one. Yes, while actually backpacking a ziploc works perfectly well. But that's only one need. When traveling to/from the trailhead and paying for things along the way, I found that a ziploc really isn't a great solution—it has no internal organization and looks a little sketchy in a store or restaurant. In those situations, I found I prefer the functionality of a wallet, so a second need.
The solution is a minimalist, ultralight wallet that is nearly as light as a Ziploc and still has the functionality of a true wallet. And this wallet from Zen Backpacks fits the bill nicely.
I just finished a 10-day trip including a weeklong trek in Yosemite that involved cross-country roundtrip flights, baggage checks, airport security, rental car counters, public transportation, restaurants, gas stations, campgrounds, etc. I had many occasions to show ID or pull out a credit card. And yet, also the need to tuck it away in my pack for a week without touching it. This wallet was the one go-to solution that worked great for all needs.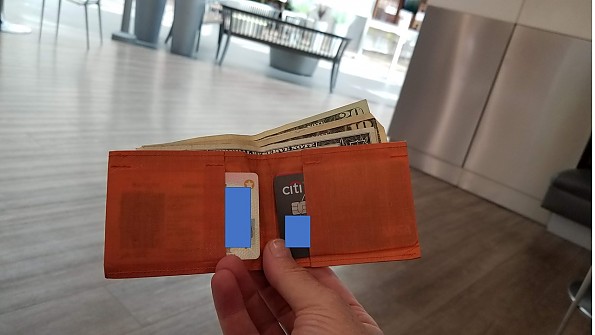 In fact, I've taken to using this wallet when on regular vacations, when I have less I need to carry in my wallet and just want it to disappear into my pocket.
Since Zen Backpacks is no longer around, I'll offer the names of some other companies that make UL wallets: Hawbuck, Mountain Laurel Designs, Zpacks, Olde Dog, Slimfold, Flowfold, and Hyperlight Mountain Gear.
Watch out: some of them get to be pretty pricey, or they get to be pretty heavy. There also are sellers on sites like Etsy who make UL wallets, even in DCF. And a simple UL wallet wouldn't be hard to DIY from DCF, ripstop, Tyvek, etc.
Experience
Have used it on several backpacking trips and also frontcountry use. I'll use this wallet on some vacations as well when I don't need to carry much.
Source: bought it new
Price Paid: $11.50 (shipping included) in April 2019. It was some kind of special offer for

You May Like
Recently on Trailspace