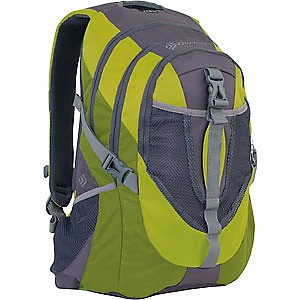 Specs
| | |
| --- | --- |
| Price | Reviewers Paid: $40.00-$50.00 |
| Capacity | 2,600 cu in |
| Dimensions | 20.5in H x 14in W x 7in D |
Reviews
2

reviews

5-star:

0

4-star:

0

3-star:

1

2-star:

1

1-star:

0
A good budget day pack that gets the job done.
Pros
Price
Roomy
Good construction
Comfortable shoulder strapy
Hydration bladder compatible
Cons
Back sweat
Poor hip belt
Bad lift strap placement
Frequent re-tightening of shoulder straps
The Outdoor Products Vortex 8.0 is a budget friendly day pack that can actually hold up to some abuse, or just use.  The pack measures 20.5in H x 14in W x 7in D, or 2,600 cubic inches (manufacturer's claimed size).
The pack has three compartments.  A small compartment with a storage divider, and two large compartments.  The largest compartment also has a storage area and Velcro strap to hold a water bladder (not included), with room for extra gear as well.  Other than the three main storage compartments there is a mesh panel on the very front, and two mesh panels on either side for easy access to water bottles, cameras, bug spray, or whatever you may want to store in them.
I have had this bag for two years so far, and it has held up to many good day hiking trips.  The shoulders straps are wide, and padded, so they are fairly comfortable.  There are loops on each strap to hold the water bladder tube down and keep it easily accessible.  I use the loop on the other strap to attach my GPS to via a carabiner, so as to keep a decent view of the sky and record my adventures.  There is also an adjustable sternum strap.
As mentioned before, the large storage compartment has extra storage and Velcro strap to hold a water bladder.  I have used the two liter Outdoor Products water bladder, a three liter Cabela's bladder, as well as a 100 oz. Camelbak bladder.  All fit well, and the Velcro strapped held them up just fine.  With a water bladder in the large compartment, it does limit the usable space, but I could still fit a small first aid kit, survival kit, and a couple snacks easily.

The middle compartment is great for holding extra clothes, a jacket, or map.  Basically anything that can be packed fairly thin.  The middle compartment isn't very thick front to back.  It can be a little on the annoying side storing items in the middle.  Sometimes I think I would like to have just two compartments with this back, the large one and the small one.  Or, maybe have made the larger compartment a bit thinner since it is mostly taken up by the hydration bladder and made the middle pocket more storage friendly.
The small compartment is great.  The divider makes storing the little odds and ends of day packing a breeze, and keeps them east to find.  The divider includes a larger pocket, a medium size pocket (think length and width of a cd case), medium sized zippered mesh pocket, three pen/pencil holders, key holder, and more storage available in front of the divider.  I can usually fit a map and compass, field notebook, knife, pen, keys, hand sanitizer, trail guide, and a few other little nicknacks in there.
On the outside of the back on the main front is a mesh pocket with a nylon strap and buckle.  This is were I usually place things like bug spray, binoculars, or a camera.  It's roomy enough to stuff a light jacket or extra shirt in if you think you'll need it.  The nylon strap runs down the length of the pack making a couple of daisy chain style loops for a bit of extra storage if you ever had the need to tie anything to the outside of the pack.  Also on either side of the pack are two mesh pockets with elastic tops, generally used for holding water bottles.  They are also great for carrying an apple or orange, or anything else that will fit.  
The pack itself appears to be made of a ripstop nylon, although I can't find anything official.  I have to believe it is, it has the usual square pattern of ripstop, and I have tore one small hole in it and it stopped like it was suppose to.  That is mainly for the colorful sections of the pack, the bottom and back side are of a thicker nylon material.
It is claimed to have a "Deluxe cool padded back for added ventilation".  It does have a decent amount of foam in the area that would hit the shoulder blades and lumbar, with what I'm guessing is suppose to be a ventilation area in between them.  In real world experience though, this thing makes my back sweat profusely.  Of course maybe that's just me, but I have a couple of other packs that I don't sweat as bad with, one of those is a larger weekend style pack with more back area coverage.  
It also has a hip strap on it.  I hate to call it a hip belt.  It is just a piece of nylon strap that wraps around and buckles in the front.  At near six foot tall, my torso is a bit long for the strap to reach me at the hip, so my comments on the hip strap may not be true for everyone.  I've found the strap to be pretty much useless.  I feel like I'm cutting myself in two to get it tight enough to give any support.  I actually don't know why I haven't just cut them off, I never buckle it, and they wind up just hanging out getting caught on everything.  Of course, being used as a day pack, I generally don't have enough weight in it that I feel as though I need a hip strap.
The lift strap is durable, but poorly placed.  It is a part of the shoulder strap system, placed very near to the bag body.  What winds up happening is that once I get the pack adjusted to were I like, the strap lays directly on my neck.  It doesn't cause any blisters or anything, and really doesn't cause any irritation to the skin.  It's below shirt collar level.  It's just that when out for miles and hours on a long hike, it becomes a nuisance, knowing it's there, touching me, making me sweat more than I have to.  For short trips I actually don't even notice it.
There are probably better day packs out there, but this one has served me well.  I would recommend it to a friend who is looking to get a pack on a budget.  In two years of trail walking I've only managed to put one small hole in it, and I've been in some pretty tough spots.  The hydration support works great, and doesn't take up quite as much room as you might think.
 Be prepared for a warm back as is doesn't really have much ventilation.  If you have a longer torso, the hip straps will be pointless, but for day hiking that shouldn't be much of a concern.  In a pinch, bag is roomy enough that it could most likely be used for an overnight trip, one night would probably be about it though.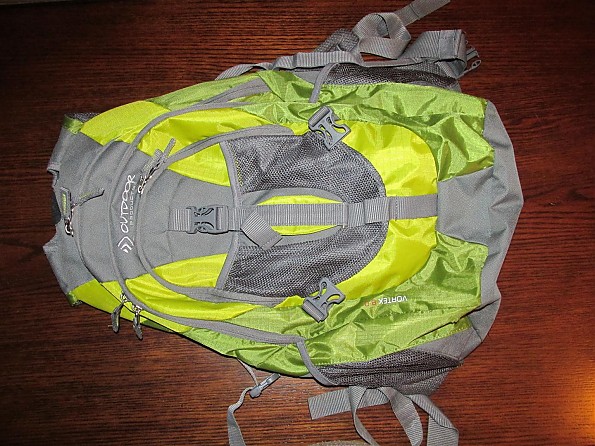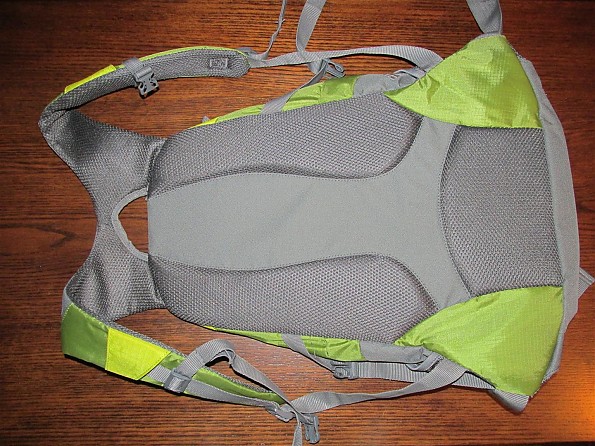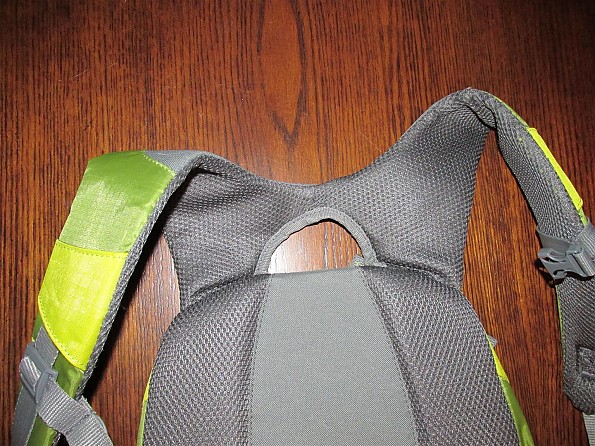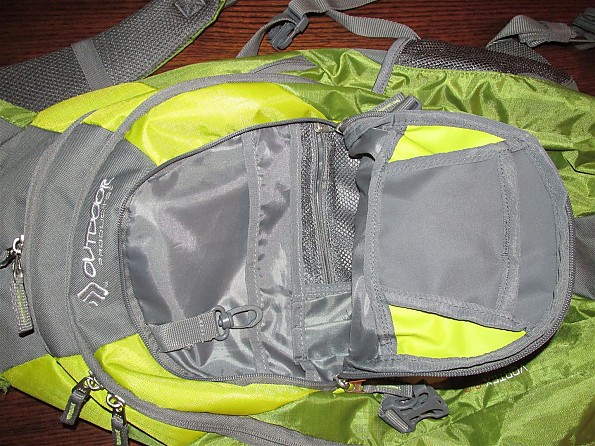 Source: bought it new
Price Paid: ~$40

Not for long term use. My husband uses this for taking his lunch and a few other things into the plant he works in. Before it was in use for a year, the middle zipper is broken and even after leaving voice messages and emails with the company, I have gotten no response to a warranty repair.

The company has a lifetime warranty and does not seem to want to honor it. By the way, the middle zipper is the one he uses least.
Cons
Zipper not heavy duty enough for daypack use
Company does not respond to warranty claim questions
Source: bought it new
Price Paid: $50 US

You May Like
Recently on Trailspace