Raichle Montagna

Raichle is no longer in business, and the Montagna has been discontinued. If you're looking for something new, check out the best backpacking boots for 2023.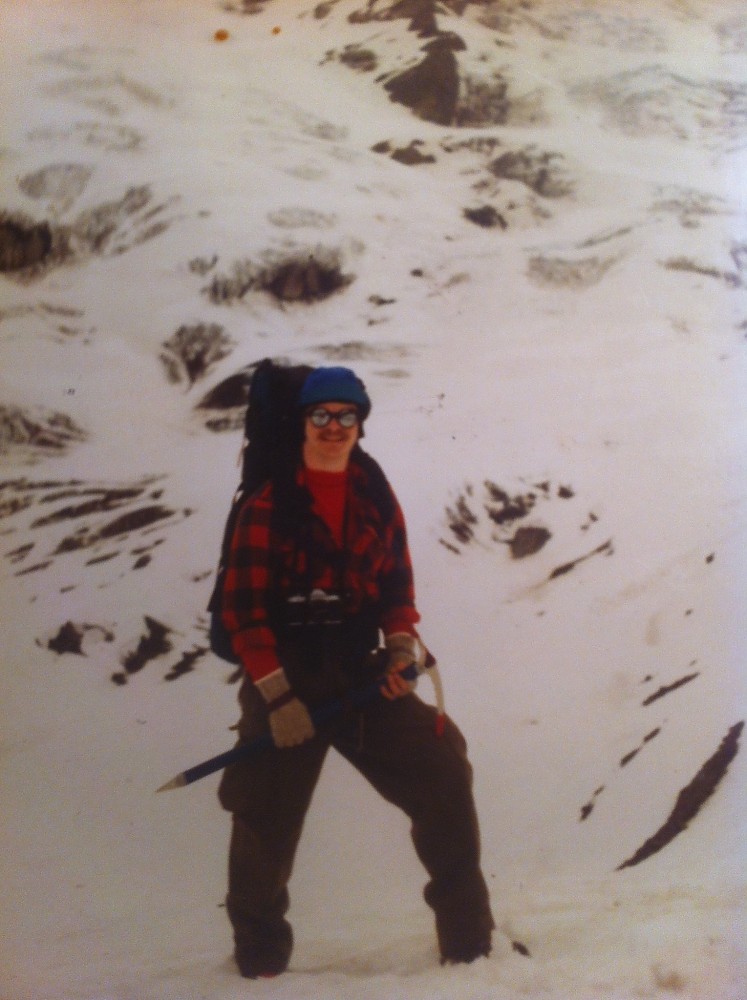 I'm very glad I bought my Montagnas when I did. They had already gone from $165 to $185 at REI, and as I recall, the price increased substantially before Raichle finally quit making them.
These boots are distinctly old-school in the best sense of that phrase. Footwear the likes of which Amundsen, Scott, Mallory and Peary would respect and admire. The only pieces of full-bore macho clothing I have ever owned. They are great!
My friends have worn out several pairs of lighter boots with Gore-Tex and nylon or whatever in the time it has taken for my Montagnas to become a rugged outer extension of my body. I love these boots. They are heavier than anything else I have ever worn on my feet, and that is fine with me. When I'm going up in the mountains or anywhere else with a full pack, massive kicks help me drop it down into that lowest gear possible. Safe and slow is the way.
If you live long enough, I'm afraid that inevitably you'll start sounding like your parents at times, saying things like "They don't make 'em like they used to." Well, with these boots that is absolutely true.
I broke them in slowly at a place where I used to work standing on my feet ten hours at a time, gradually increasing the time I wore the boots from about an hour or so until I could stand them for the whole shift. It's like breaking in a saddle. You have to do it right.
When I'm out on the land, I wear polypropylene sock liners under cotton socks under wool socks; I also favor the full-length original Sorbithane foot beds (not any knock-offs or Dr. Scholl's jobs). Getting all these layers set just right so there is no seam rubbing is important, and (especially in winter) as the boots warm up as I get going & eat breakfast or take a brief trowel stroll & go through my beginning of day routine, I may re-lace them three or four times. So this process takes a while but once it is done, my feet and my ankles are effectively armored until I'm ready to call it a night as many hours later as I have the stamina to keep going.
These boots take good care of me while I'm out, so once I get back home I return the favor. First the interiors need to dry very thoroughly (and slowly--not next to a heating vent). Then all the remnants of dried mud, soil and caked sand come off with brushes; then I'll rinse the outsides with water & let 'em dry all over (which may take days); then I'll use a good conditioning cleaner like Kiwi Camp Dry (actually formulated for deck shoes & boots exposed to salt water) or Aristocrat (which is hard to find) & let 'em dry again, then have another go at it; then I'll rub in globs of Sno-Seal beeswax (using a judicious amount of heat to open the pores in the leather & let it soak in) before I buff them & call it done. After that they go back in the original cardboard box to sleep until I need 'em again.
I do NOT recommend Mink Oil or other animal-fat leather treatments. That stuff weakens stitching.
This overhaul process on the boots may take a few days. But since I'll never find another pair of boots like these, that's okay by me. I will eventually have to get the boots re-soled, but I will never part with them.
Can you tell that I have a strong attachment to these boots? Well, there's good reason for that.

Materials: Heavy top-grain leather outers, soft leather insoles, Norwegian welts, steel shanks, Vibram lugged soles and a gusseted tongue with a heavy leather flap secured by Velcro
Use: Expedition backpacking
Break-in Period: Weeks, very gradually
Weight: Jeez! Don't ask.
Price Paid: $185

These boots have a superior design and are made from superior materials with superior craftsmanship resulting in a superior product as evidenced by this product's durability!
Pros
Superior materials
Superior design
Superior craftsmanship, which resulted in a superior product!
Read all these reviews! The evidence of this truth is the superior durability. Look at the average length of time use, it blows all challengers away, period.
Cons
A little heavy, but that's part of why they lasted SO long and you got used to the weight quickly.
Break-in time a little long, about a month. Here again completely acceptable, even expected from a boot lasting 15 years!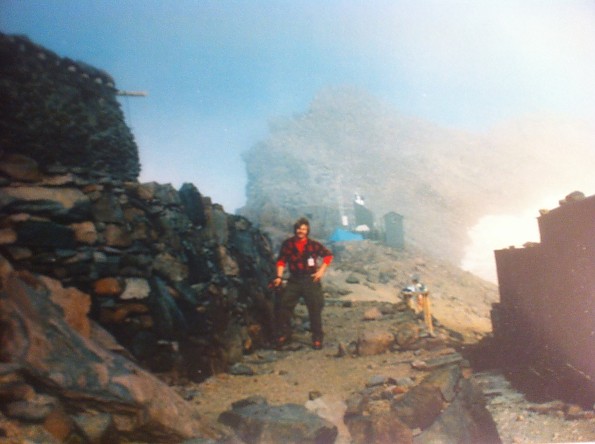 I used my pair every day (rugged use) for 15 years before they needed to be resoled! I used them on all my climbing adventures on rock and ice, they made many ascents up, down, and around Rainier over the years.  The went through countless streams on hiking, fishing, hunting, and rafting trips. I jammed them in cracks  all over the upper and lower town walls in Index Washington. I wore them to work most of the time.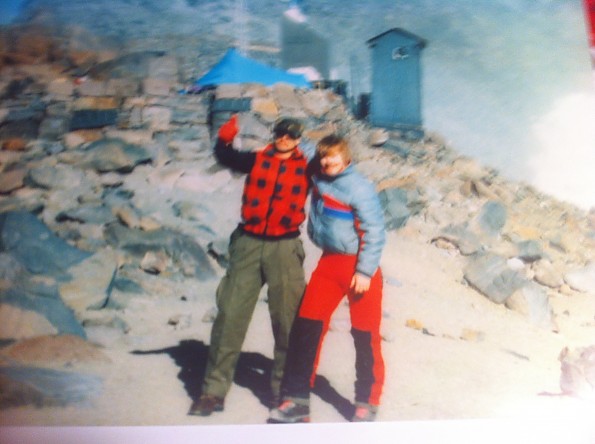 I've never seen or even heard of another boot that could take that kind of abuse and still last that long. That's the true test...The test of time! That's the real evidence of a quality product...Its DURABILITY!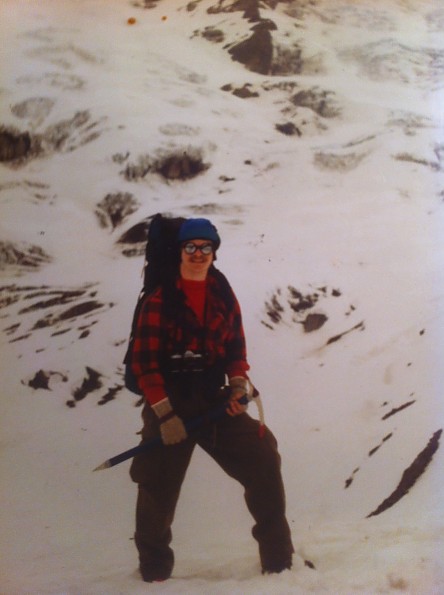 When I was young I didn't know they could be resoled and I threw them away. They stopped making them, then I found out they could be resoled!:(
If they were to start production again...exactly as the were, I'd buy at least 5 pair! I'm always on the lookout for a pair of size 10's in any condition!
Source: bought it new
Price Paid: $180 from REI around 1984

Excellent boot. Rare wide size availability, back in its time. Apparently there is a place in Chile than can make a replica boot, custom fitted to your foot, for something like US $600.
BEWARE! Boots re-soled by Dave Page Cobbler in Seattle are doomed to quick death as follows:
1. Dave Page replaces the midsole with a more flexible material. The Montagna boot then loses much of its stiffness and compatibility with crampons. Using the Mammut stiffness index, it goes from a C1 or B3, to a B1 at best. After being re-soled, you can feel the boot bend over trail rock points.
2. Since the boot flexes much more, the front portion develops a major deep crease. The leather soon cracks where it meets where the crease meets the sole, and parts of the sole start to separate due to shearing.
3. With the above mentioned crease, the toe box space is significantly impinged, and various blistering problems begin to arise as the boot rapidly dies -- all due to the additional flex from the replaced insole.
4. Dave Page denies all this. But when asked to re-sole with a stiffer midsole, his response is, "That is the stiffest material I have." I have lost two pair of Montagnas due to a Dave Page resole -- because in original condition, they lasted for many years of daily winter wear, and I wore the sole down to the color band in the heel. [I needed these for medical issues, and the re-sole destroyed them.]
Do not re-sole a Montagna with Dave Page Cobbler in Seattle!
Source: bought it new
Price Paid: $185

Wonderful boots, I hiked the AT in these boots @2600 miles and were essential. Never got one blister. Couldn't have completed the trail with out them. A hole busted in the leather from dry rotten. I guess I should have conditioned the leather more often. I have looked for something comparable to replace them but have not found anything as good. I would rather wear nothing at all rather than all other inferior brands. I wear a 10w if there is anyone out there that has a used pair that they want to part with.
Use: Appalachian Trail
Break-in Period: 1mth
Weight: heavy
Price Paid: $230

You get used to the weight of these boots but also the great support. I have had two pairs, not because one wore out but because one got lost while I moved houses. I am down to about 40% tread left on mine and the guy at the boot repair place here says they can't be resoled. I always thought you could. Any thoughts?
Price Paid: Free

I've had these boots for ten years. Purchased at REI. 3.2mm rough-out leather upper w/calf leather lining. Norwegian welt construction attached to a Vibram Montagna sole. At the time, the only wide boot REI carried for heavy long term backpacking. Used this on a 6 week trip down the Oregon coast about six months after purchase.
It is very supportive in carrying my out-of-shape body and 45 lb pack for that first trip and on subsequent weeklong excursions. The calf leather lining has conformed to my feet well. Have always used these boots with a Gore-Tex gaiter and have never had trouble with water leakage.
Fit is very good out of the box. Once broken in, the boot is as comfortable as the leather Florsheim oxfords I wear to work daily. The boot shows minimal wear and tear and will last a long time.
I learned that REI was discontinuing this boot in 1999, so I was lucky to track three more pairs in my size (8 Wide). Purchased those in anticipation to the time that my current pair wears down. So I should be set for life. These also have been discontinued by Raichle to my knowledge. It is hard to find boots of this quality anymore, with the discontinuance of the Asolo Yukon and the Montrail Mazama recently. I guess that's progress.
Materials: 3.2 mm rough out leather, Norwegian welt construction
Use: Off trail w/heavy pack
Break-in Period: 20 miles
Weight: 5.3 lbs
Price Paid: $225 (in 1992)

You can't buy these boots anymore. They were discontinued :( However, they are the best boots I have owned. The leather design that folds over the front of the foot is far better than a solid piece of leather. The Montagna boot had a two pieces of leather where the laces went over.
Montrail has a pretty nice boot, and Gronell. The Montagna was still the best boot ever made. I am sorry that I can't find a new pair any more.
REI had these boots at one point for $90 to get rid of the stock. What a bargain for those who bought them...
Sean
Break-in Period: 1-2 years
Price Paid: $250

This is my third pair. I wear them for field work almost every day. I use wool socks with liners summer and winter and my feet never cry out. As many times as I have over-topped them in water (mostly mucky swamps) they never get a funk (wish I could say the same for my Tevas). These (9w) are really great shoes that I would buy at nearly any price.
Unfortunately, I don't think REI carries them anymore and they are not made in wide sizes by Raichle now. Don't know what I'm gonna do when this pair fades away.
Materials: Leather
Use: Rough trail
Break-in Period: out of the box
Weight: 4-5 lb
Price Paid: $265 ($220 on sale)

I got two and a half years of daily tree work (heavy use) with one resole in that time. then i wore an irreparable hole in the side and had to buy another pair. remarkable boots indeed. ive had 3pairs cover 9 years of service, and the tree business is extra tough on boots especialy winter. best part of that is my feet never got wet, well twice. once pants got so wet, sox soaked it up other time was through aforementioned hole. currently searching for another pair.
Materials: leather
Use: originaly heavy pack i used for tree climbing
Break-in Period: two weeks daily use
Weight: aprox 4lbs.
Price Paid: $250-300 U.S.dollars

There should be no other boot. period. heavy, pricey...and killer for getting where you gotta go. just hiked the Napli Coast trail (yeah there's a Hawaii'n name for it too) on Kauai several weeks ago - it was WET, slippery and i kicked my ass doing it. the boots are all that's left of me. They have also been to the grand canyon, longs peak, white mountains, ranier. damn..what am i doing sitting here. see you on the top!
Materials: leather
Use: everywhere
Break-in Period: few weeks
Weight: broke the scale
Price Paid: REI - ask em what they cost

Great support, long lasting outer leather. It's a shame they discontinued these. I've been wearing the current pair for 15 years about 9 months of the year 12-15 hours a day. I'm on my feet for long stretches,and they should be replaced soon. Anyone know where I can get some new ones in an 8 Wide? Any help would be greatly appreciated.
Materials: leather
Use: wood shop,construction,trekking,backpacking in rough rock
Break-in Period: 2-3 months
Weight: 4-5 lb ea
Price Paid: $200

Have worn the same pair for 10 years. Some toe bang on particularly steep and rocky downhills when I first bought them, pretty much bulletproof since. Four-season hiking, often with a heavy pack. Probably ready for a new pair.
Materials: leather
Use: trail hiking, usually with a frame pack
Break-in Period: 4 weeks
Weight: 4-5?
Price Paid: ??

I used these boots to climb Mount Kinabalu, not a tech climb, but a very wet one. they held up well under these wet conditions.
Materials: Leather
Use: Rough trail/Heavy Pack
Break-in Period: Two five mile hikes
Weight: Tanks
Price Paid: $279 U.S.

GREAT, SUPPORTIVE BOOTS. ONE OF MY BETTER INVESTMENTS IN GEAR. THE ONLY PROBLEM IS THAT THEY ARE HEAVY AS HELL FOR REGULAR BACKPACKING.
Materials: NORWEGIAN WELTED
Use: ROUGH TRAIL,MOUNTAINEERING
Break-in Period: GOODNESS,2 YEARS AND STILL...
Weight: 6 POUNDS
Price Paid: $235

Your Review
You May Like
Specs
| | |
| --- | --- |
| Price | Reviewers Paid: $180.00-$279.00 |
Recently on Trailspace