Rothco Stainless Steel Canteen Cup Lid

Top 50 in Cups and Mugs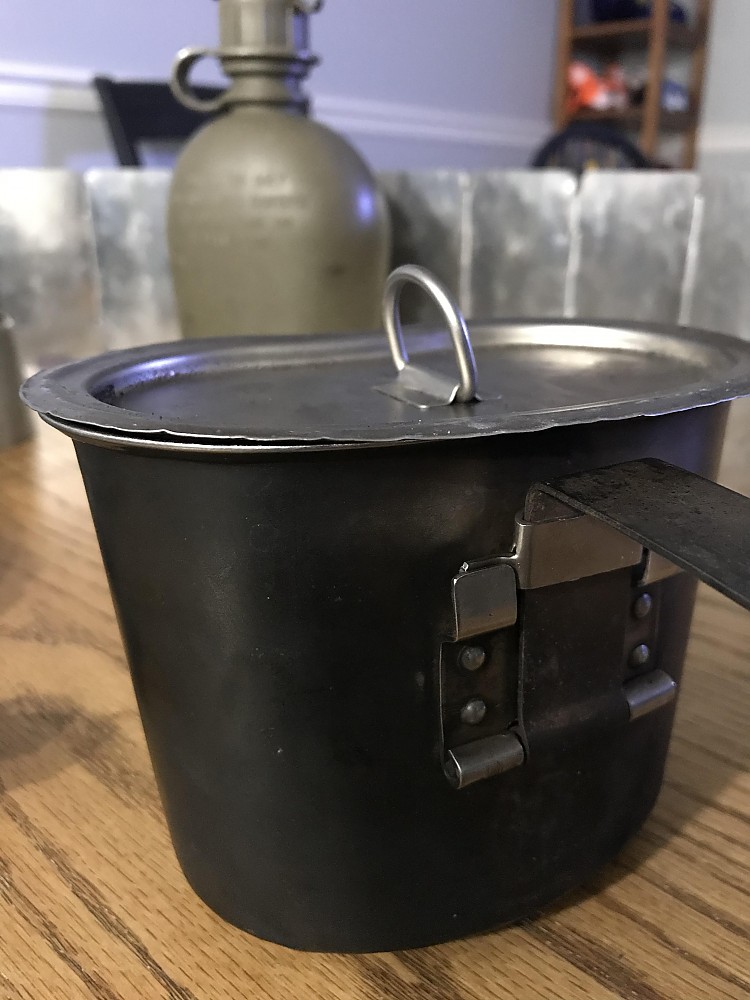 Specs
Price
MSRP: $7.99
Current Retail: $6.98
Reviewers Paid: $8.99-$9.00

Material
Stainless Steel

Reviews
2

reviews

5-star:

0

4-star:

2

3-star:

0

2-star:

0

1-star:

0
With very slight modification this lid will fit any canteen cup.
Pros
Lightweight
Decreased cooking time
Cons
Doesn't fit all canteen cups from factory. This can be fixed with a small fix.
I am not going to add too much to Michael's excellent review. If a person takes some linesman pliers and unfolds or straightens the outside edge of the canteen cup lid, it will fit most US canteen cups.
Below (bottom picture) are two solid fuel stove types that this lid works with as examples to see. There are others. A lid makes the canteen cup cooker more efficient. It's a lightweight system especially for one or two nights out or a daytime cooker.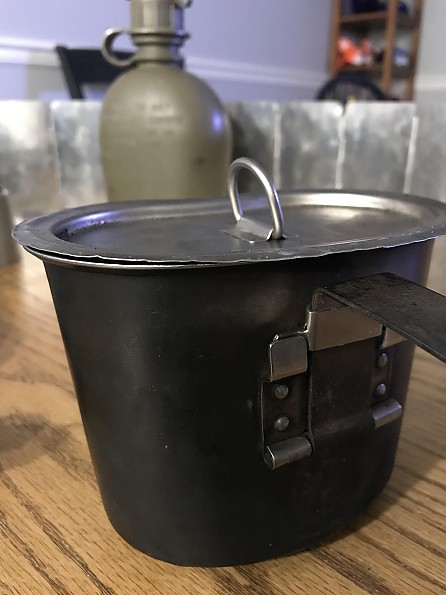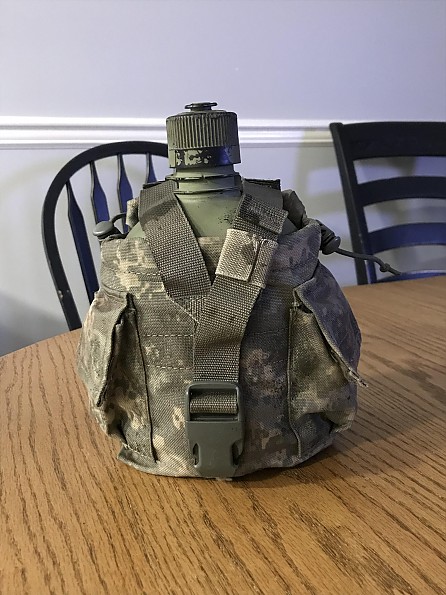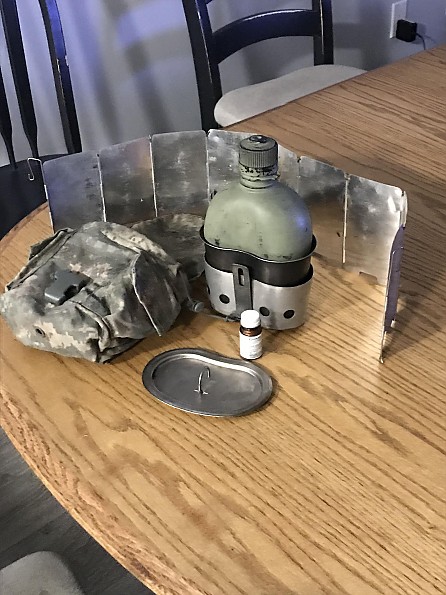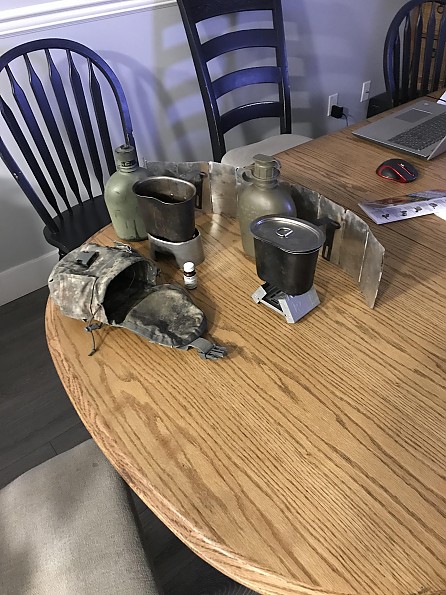 Experience
I've been using this product for years
Source: bought it new
Price Paid: $9

So did you see that movie STRIPES with Bill Murray? Well, he and his platoon would have arrived on time for their graduation if they all had the Rothco Stainless Steel Canteen Lid...

This stainless steel lid really Razzle-Dazzled me (pun/reference intended). One of the disadvantages of cooking in a military canteen cup is not having a lid. Water boils ~25% faster with a lid on vs an open top. Canteens are often sold by themselves and the canteen cup and lid sold separately. The main problem is not many people are aware that a canteen lid even exists.

The Canteen Lid is made of stainless steel and is built to handle heat and abuse. It comes with a folding loop- metal D ring handle that allows one to use a stick or knife to remove the lid so that you don't burn your fingers

If you are like me and bring a military style canteen, then you might as well get a canteen cup and this lid to use to cook your food. They fit snuggly together stacked inside the canteen cover.

In an emergency the canteen lid can be used as a signal mirror.
Pros
Lightweight
Durable
Metal loop D ring handle
Boils water 25% +faster
Cons
Is not a universal GI canteen cup lid
Flip of a coin of it fits properly, but when it does "Hooah"!!!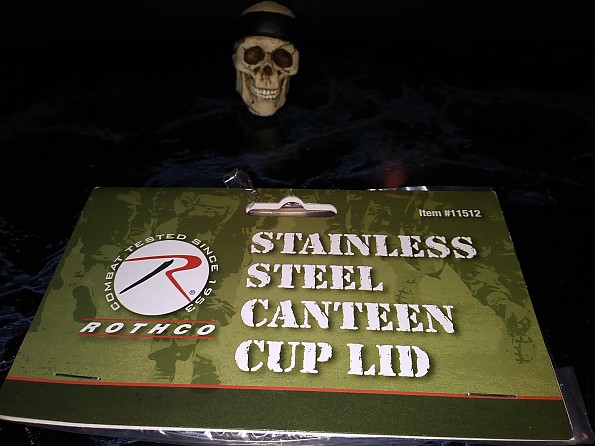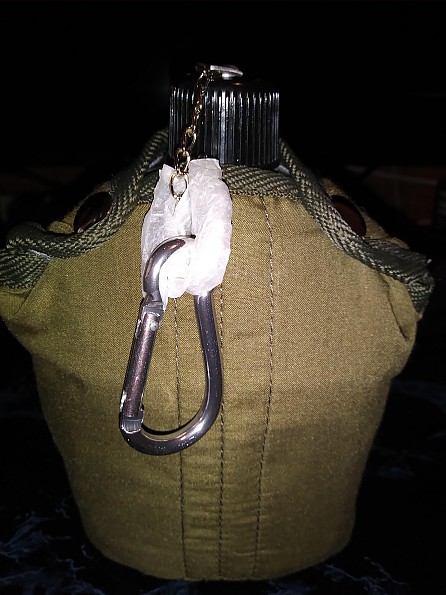 Rothco Stainless Steel Canteen Cup Lid
                       Dimensions: 6" x 3.75" x 0.25 inches

                       Weight: 2.08 Ounces

                       Material: Stainless Steel

                       Handle: Yes (folding D ring)

                       Made in China
If you are reading this review chances are either you or a family member were in the military and you were given a military GI canteen at some point and time. Right now you are wondering if you are one of the lucky ones where this lid fits on your GI Canteen. Well my friend, that is exactly what happened to me when I first saw this lid and by the Gods it did indeed fit my canteen cup perfectly.
This is 100% guaranteed to fit the Rothco brand canteen cups, but it is a flip of a coin, a hit or miss, with other US and foreign military canteen cups.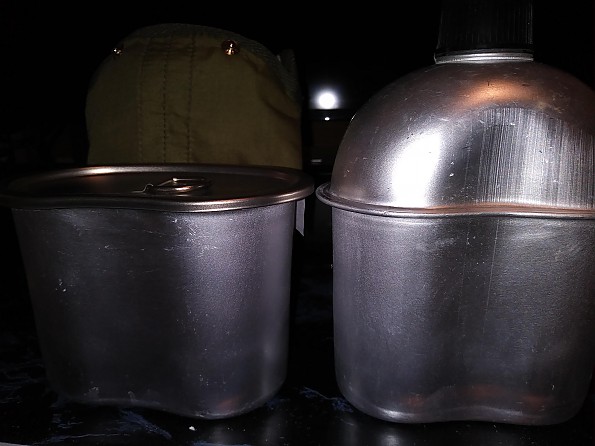 I was on a day trip several years back and realized that I never put back my water filtration device back into my pack after cleaning it in the kitchen. Luckily I had my canteen cup and an Esbit so I was able to boil the water to kill any bacteria but  @#$!  it took awhile to boil. 
When I got back home I browsed the internet searching for a canteen lid as I know that water can boil 25 percent faster with a lid, and food and water could stay hot longer too with a cover after cooking. Fact is it took me awhile as everywhere I checked there were zero results so I did a google search and came up with a company called BUDK. Low and behold on their website they had this canteen lid and after reading the reviews I knew that it would be a matter of a flip of a coin whether it fit or not.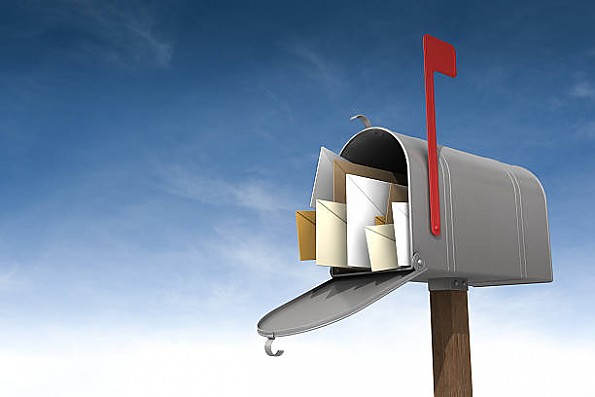 A week later the Rothco Stainless Steel Canteen Cup arrived and like a child on X-mas morning I frolicked to my camping storage shelves and grabbed my GI canteen to try it out...
As Jim Carrey would say "Like a glove!"
Weeks later I was out for another day trip and this little guy was with me and when it came time to boil water I did indeed save about 25% of the time on this trip compared to last time.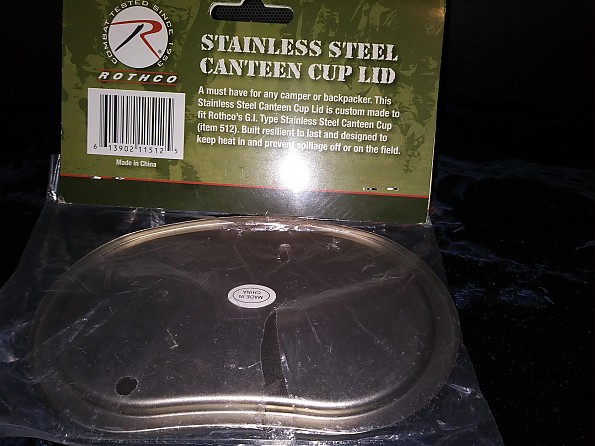 If you have a GI canteen setup or just a GI canteen cup that you use to boil water or cook food you have no choice but to buy this Rothco canteen lid to see if it fits. Your odds  are far better then winning the lottery or hitting the jackpot at local casinos, so get your gambling fix on and try it out. Unlike Vegas if you lose and it doesn't fit you can get your money back.
Experience
Honestly, if you are reading this, you probably already own a GI canteen cup and know exactly what I did: cooking with a lid over your canteen cup boils water faster, cooks food faster, and keeps your food and drink warmer longer after cooking.

There are many different sizes of canteen cups and this is not a one size fits all. It doesn't have to be a 100% match for it to be a success for you. Yes, ideally it would be great if it was a snug fit, but realistically speaking if it fits at all snug or loose, anyway you look at it then it is a win-win.

If you are not someone that owns a GI canteen cooking setup you are ahead of the game in some ways as Rothco also sells not only the canteen lid but a canteen cup, stove, carrying case, and an aluminum canteen itself as a package deal and the lid fits them 100%.

I find for day trips that having a canteen cooking setup is great. Just imagine on a cold day stopping and making some hot coffee or hot cocoa to heat you up. Or maybe you got hungry and want an instant cup of soup or pasta or rice. Now that I have a lid there is never a time I do not bring it with me when I have my canteen on me.

Each to their own, some people bring water bottles, some hydration bladders, others a canteen, but when in Rome....buy the lid!

It was mentioned by a Trailspace member Mountainman_270 that the Lid can be manipulated to fit a larger selection of GI Canteen Cups by using pliers to flatten the bottom lip of the lid for larger sized cups or to make more of a lip bending towards the cup. This idea will allow one to at least have the canteen cup covered but also requires a level cooking area so that the lid does not fall off.

Thx again Mountainman_270 for this added tip. I was lucky as this lid had fit all of my GI canteen cups. The canteen shown above is not a issued military canteen as I have those too but prefer a canteen that I can put on the fire and plastic is not one of them.
Source: bought it new
Price Paid: $8.99

You May Like
Recently on Trailspace