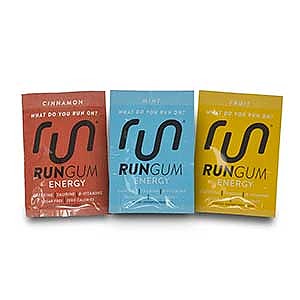 A quick and easy way to get an energy boost. Lightweight and easy to consume.
Pros
Small packaging
Easy to chew
Energy booster
Sugar free
I don't usually consume caffeine other than a morning cup of green tea as I am pretty caffeine sensitive. So I was a little hesitant to test Run Gum Energy chews. Providing 50 mg of caffeine, 20 mg of Taurine, and vitamins B6 and B12, one Run Gum chew is fairly equal to a can of Red Bull. This made me a little wary of how my body might react but I figured I would give it a try during my three-days-a-week mountain bike training sessions.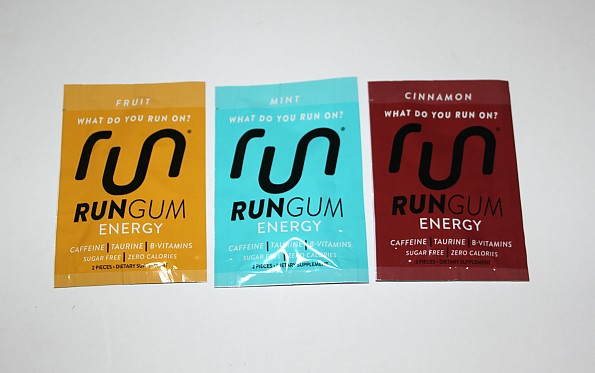 Run Gum comes in these handy 2 packs, each pack has 2 chews. As you can see each piece of Run Gum is about the size of a nickel. I would start chewing one piece at the start of my ride. I normal chew the gum for about 10 minutes since by then all the taste is gone and I would just be left with a piece of neutral tasting gum. Because I was receiving the caffeine and taurine sublingually my body would absorb them quite quickly. I  could definitely feel the effects, again because I am sensitive to the caffeine. I have to admit that the Run Gum had a positive effect on my performance during my 2-hour rides.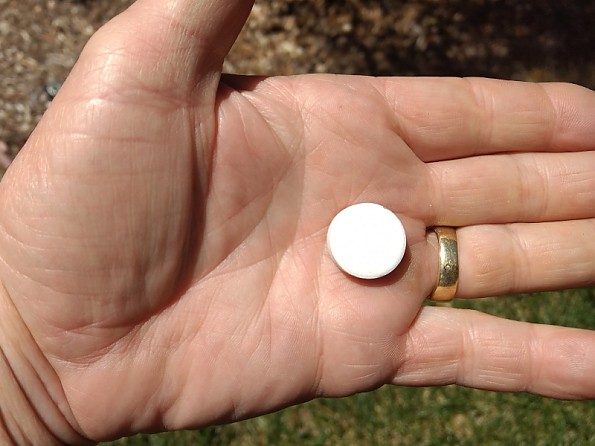 Run Gum comes in three flavors: fruit, cinnamon, and mint. Taste wise my favorite was the mint, which had a nice bright minty taste, with my second favorite being the cinnamon, which also had a pretty bold taste. The fruit flavor didn't do it for me as it was a little bland.
After testing I certainly feel Run Gum lives up to its energy claims.
Run Gum 2 packs come boxed in handy 12 packs priced at $22.49. They also offer a monthly shipment subscription at $17.99 a pack.
Source: tested or reviewed it for the manufacturer

Disclosure: The author of this review received a sample of the product from the brand or its representative in exchange for a review.
Your Review
You May Like