Ryders Incline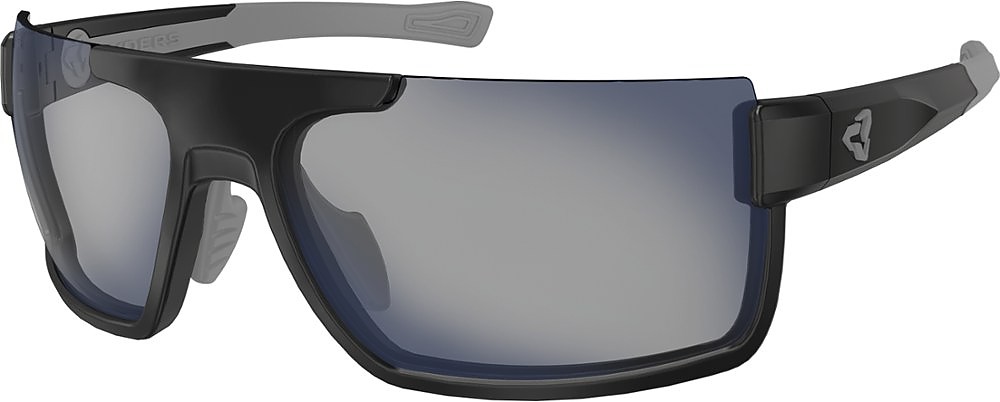 The Ryders Incline is an extremely light, durable, and comfortable pair of activewear sunglasses. Ryders has developed an antiFOG lens so that when working hard (backpacking, biking, cross country skiing) and generating a lot of heat you aren't slowed by lower clarity and fogged lenses.

With adjustable nose pads and arms you are able to get the fit dialed in to avoid them bouncing around and while maximizing airflow. The downsides are that the antiFOG is far less effective after getting them dirty and I'm left wishing the FYRE lens tinted to a darker shade.
Pros
Lightweight
Comfortable
Lens/frame quality
No upper frame in sight lines
Cons
Lenses could darken a little more
AntiFOG coating can become dirty and not work
Don't work in the car
FIT AND COMFORT
I find these Ryders Incline sunglasses to be the most comfortable pair I've ever owned, which I attribute to a couple things.
They weigh next to nothing—1.1oz (31 grams). You hardly ever notice the weight of them and will often forget that they are on because...
Both the arms and the nose pads are fully adjustable. Much in the way that some hooded jackets have a wire brim to allow you to shape the hood, these sunglasses allow you to shape the pressure points to get a perfect fit. There's no more of that temple pain after wearing them for too long.
The FYRE lens will sense the amount of light, and darken or lighten, as needed. They also claim to enhance some colors up to 20 percent as they darken. For all those times that you're coming and going through sun, shade, sun, shade on a trail run or bike, you never need to keep adjusting or taking your glasses on and off. I often pulled a little bit of a Corey Hart and found I'd be wearing them inside (on a recent family trip to Myrtle Beach we'd be coming and going from stores to outside quite often), and I'd be that guy who wears sunglasses inside. I apologize to my family, friends, and anyone else who saw me. Never be that guy.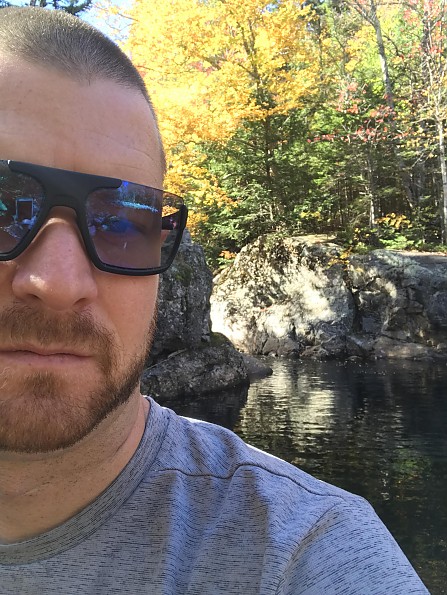 The antiFOG coating is far from a gimmick. I highly expected this to be marketing gumbo. But after highly aerobic biking, hiking, running, and climbing in these, I've been unable to fog them. The only times they've fogged is after I've gotten them dirty.
Much like a DWR coating doesn't work when dirty, the lenses need to be clean to work optimally. Fingerprint smudges, dirt, or even salt water will prevent the coating from working. After contacting Ryders to ensure the proper way of cleaning (clean water and a terry cloth) I was able to restore the coating with minimal effort.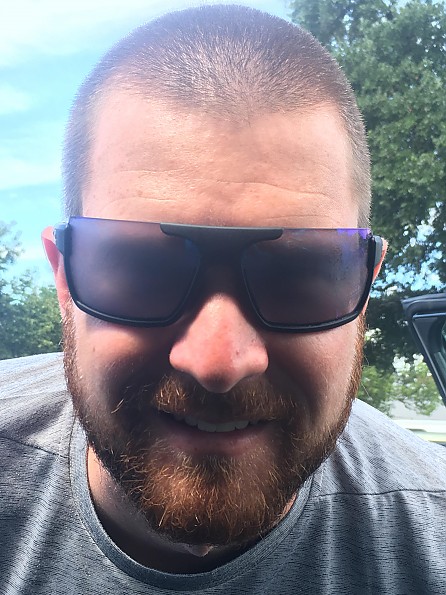 (This is the only time I could get them to fog. I had worn them while swimming in the ocean all day so the antiFOG coating had become dirty and was no match for the old "in the car air conditioning to the Myrtle Beach humidity" test.)


The arms and nose pads are made from a softer rubbery feeling plastic. They are nice and grippy and even when soaked with sweat didn't threaten to fall off.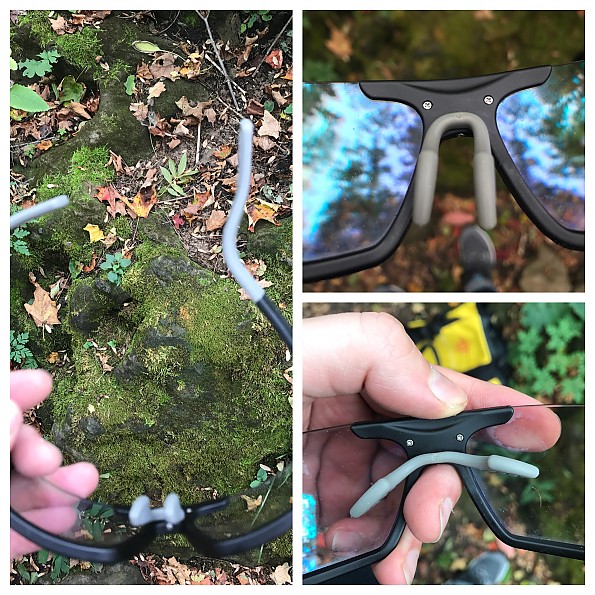 (Arms and nose pads are completely adjustable)


The frames are surprising. At first glance they are very unassuming, cheap looking even. You wouldn't expect to see a matte black plastic frame on an expensive pair of sunglasses, like an expensive car with cloth seats. A few short outings with these though and you'll see the decisive reasoning. They are completely flexible and highly durable. They kinda personify the "bend, don't break" mantra. So, if you're like me, and have sat on your glasses more times than you can count, and broken them, no worries here, well, less worries I guess.
CONSTRUCTION AND DURABILITY
Everything about these glasses is made top notch. Let's be honest though, a pair of sunglasses is only as good as the lens quality. The best frames and fit are all for not if you pair them with a distorted viewing. Let's not pretend I'm smart enough to explain the science of a good lens, 'cause I can't. What I can tell you is that I've had to take these off a couple times to do the old "is there even a lens here?" check.
All the colours are accurate, depth perception isn't thrown off, and there is no eye fatigue after wearing them for a full day.
Two things I can't really comment on...but I will. One is the NXT lens, which was developed for fighter jet canopies and military helicopter windshields. The lens are designed to withstand extreme impact without shattering. Now excuse me if I'm wrong, but I don't feel like throwing my face against a wall to test this claim. I'll just trust that if it's good enough to protect a military helicopter, then it's good enough for me.
The second is the scratch-resistant coating applied to the lens. I can say with certainty this claim has been a little more vetted by me. They've been in and out of packs, traveled with in duffels, hiked, climbed, run, and biked in and gone from sun soaked beaches to wind swept peaks, with no damage.
The Incline model tested is a little unique in that the lens of the glasses is supported by the bottom of the frames. The frame along the top only runs about a third of the way. The design is primarily aimed at bikers as you are often in a hunched over, forward position, looking up, and the frames can become a hinderance. The lack of frame along the top puts nothing in your sight line. I've found this a welcome design when belaying as you often spend a long time looking up as well.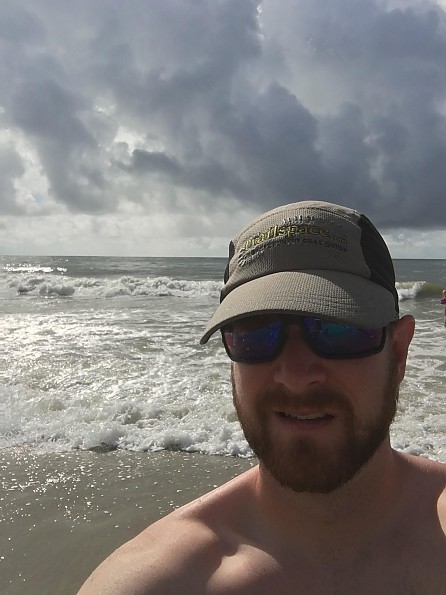 I have two slight disappointments in these glasses.
They don't work when driving. In my rudimentary understanding the glass of the car window absorbs too much of the UV light and the glasses won't darken. I don't really like having to bring two pairs of sunglasses on any trip, one for the car while driving and one while active. It's too many things to keep track of in an already scattered brain. Unlike in a regular pair of sunglasses that stay the same tint the whole time, these will sense that there isn't enough UV light to darken and stay clear, not helpful.
The grey lenses tested are said to have a VLT (variable light transmission) of 17-77 percent. For reference a highly tinted glass like a pair of glacier glasses would be around 80 (or above) and lightly tinted around 20 (or below), yet I was often left wishing they would darken. On many clear sky days I was left squinting and hoping the lenses would darken and they wouldn't. That's why I've reserved them for only middle sunny, highly aerobic activity days from now on.
CONCULSION
The Inclines are a pair of niche glasses, which they fill very well. If you're looking for a pair of glasses to run or bike in and are tired of fogging up glasses with sweat, these could be them. If you encounter varying levels of light throughout your runs, etc and are tired of taking glasses on/off to maintain optimal sight, these could be your glasses. If you are looking for one pair of glasses to do everything, I think there are better options.
TESTING
I have used the Ryders Inclines over a period of three months. They've been used for biking, hiking, climbing, travel, and general day-to-day use. My thanks to both Ryders and Trailspace for the opportunity to test these glasses.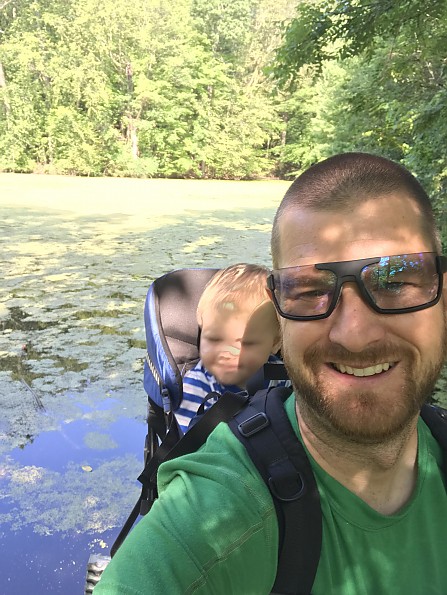 Source: received for testing via the Trailspace Review Corps (Sample provided by Ryders for testing and review)

Your Review
Where to Buy
Help support this site by making your next gear purchase through one of the links above. Click a link, buy what you need, and the seller will contribute a portion of the purchase price to support Trailspace's independent gear reviews.
You May Like
Specs
Price
MSRP: $219.99
Historic Range: $106.93-$142.97

Weight
32 g

Base Curve
8c

Fit
Medium-Large

Recently on Trailspace