Sea to Summit Nano Mosquito Pyramid Net Shelter

#9 in Bug Shelters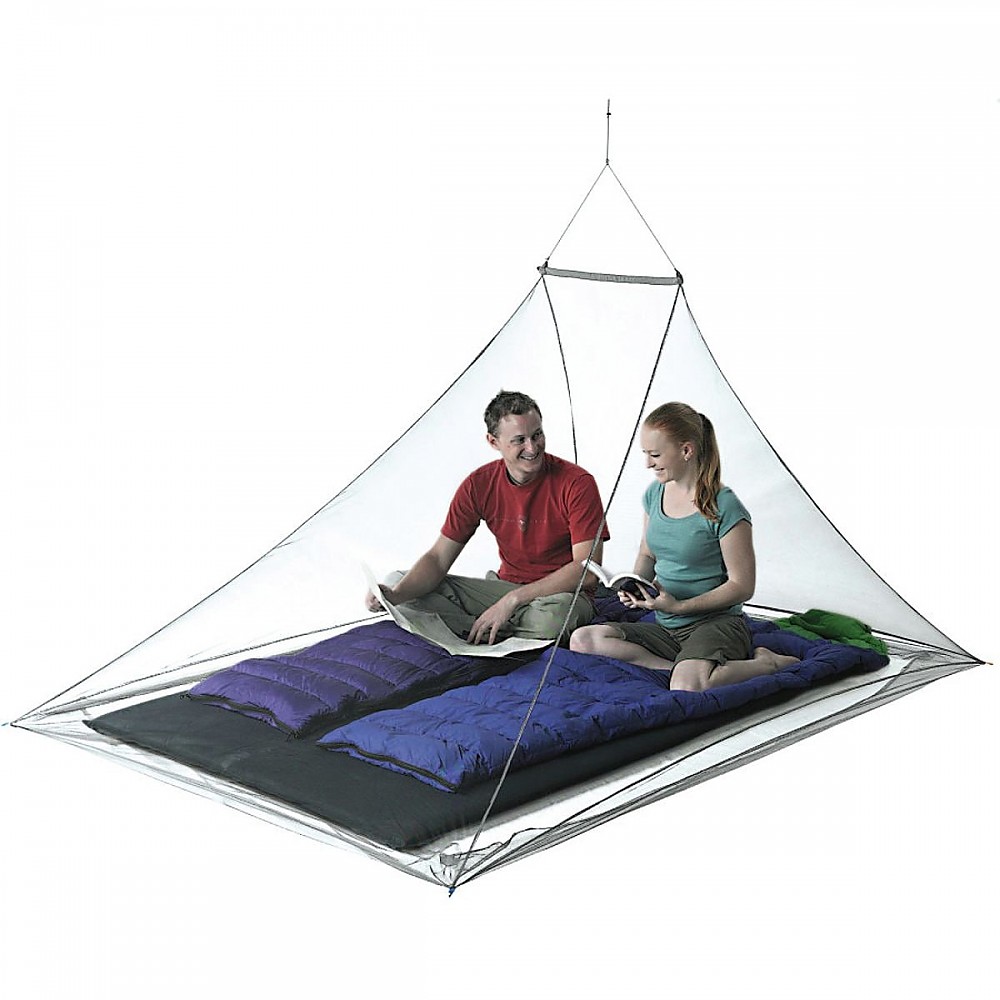 Version reviewed: Single
The S2S Nano bugnet is an ultra-lightweight approach to bug protection under a tarp that works, but it comes with some significant compromises. If you already are comfortable with the sacrifices that a small floorless tarp comes with, then this S2S bugnet is one of the best choices for lightweight bug protection. Otherwise, this product probably isn't for you.
Pros
Ultralight
Packs small
Inexpensive
Functional – it will keep the bugs off you if set up right
Cons
Comes with compromises that you may not like – no floor, no door, challenging to set up well, challenging to get in and out, fragile
This is a review of the Sea to Summit Nano Insect Shield Net Shelter, single size. Sea to Summit ("S2S") makes a variety of camping and outdoor gear. I am not connected to S2S in any way, I purchased the product retail, and this is an unsolicited and uncompensated review.
This bugnet is just wide and long enough for a single person's typical ground sleep system (pad and sleeping bag or quilt), it does not have room for a backpack or larger gear items inside. S2S specs the weight at 3 oz, and mine is true to this weight on my scale.
The S2S bugnet is pyramid shaped and is designed to be clipped up underneath the peak of your tarp. The top peak is the only true attachment point. There are loops at the bugnet's four ground corners, but as I'll explain further down these are limited in function.
Probably most important to know is that this is only a bugnet, it has no floor. If you want a bathtub floor then there are products with both floor and netting that you should look to – I don't think it makes sense to try to pair this bugnet with a separate floor. The bottom of this bugnet has a "skirt" with elastic all the way around that is supposed to tuck under your groundsheet or sleep pad or otherwise seal it off from bugs entering.
This also means that this bugnet has no door. To get in and out you have to lift it over your head and crawl under, which can be a pain. For example, it's more challenging to climb into the bugnet while leaving your feet outside of it and then get your hands under the net to remove muddy shoes (at least, it's challenging to do so without letting bugs in).
Lacking structure or panel pull-out points, this bugnet can sag onto your face or lower body, which can be bothersome and even can let mosquitoes bite you through the netting. There is room to sit up inside, but expect that your head or face will brush against the netting as you do so. The bugnet does have loops at the four ground corners that you can stake out, but then it is hard to lift the skirt up to get in or out without pulling the stakes up or tearing the bugnet. I tried attaching these loops to my tarp's stakes with some elastic cord, but the bugnet corners are supposed to be flush with the ground, and having them guyed out to the tarp's stakes leaves these corners up off the ground, and thus can leave gaps that bugs could get in underneath the netting.
This bugnet also is fiddly to set up by itself if you want bug protection but don't need the tarp set up – it can be done, but you'll need an appropriate tree branch above you or you will need to rig a pair of trekking poles to stand like an A-frame, also requiring you to set up a ridgeline as the bugnet will not provide any structure or tension perpendicular to the trekking poles.
The netting is a gray color, which makes it a little harder to see through than black, which is the best for see-through visibility.
This bugnet also is fragile. The netting has a softer "hand-feel" than most backcountry netting, and it tends to stretch a little more and is more prone to snags and picking up pine straw and duff. Mine eventually tore from trying to stake out the four floor corners then putting too much stress on the netting lifting the bottom to get in and out of it. And it developed several dime-sized holes from general use. But I did get a few dozen good nights out of it.
So, what does this bugnet do well? When set up right, it keeps the bugs away for a mere 3 ounces with room to sit up, get dressed, etc. Some tarp campers just use a headnet for bug protection when sleeping, with the rest of their body protected by their sleeping bag, but that approach can let bugs get at you if you sit up, move around, change clothes and such. This bugnet is a major step up from that by giving you a tight but full enclosure for bug protection.
If you already are comfortable with the sacrifices that a small floorless tarp comes with, then this S2S bugnet is one of the best choices for lightweight bug protection. But if you are opting for a larger tarp, a separate inner with floor, or a shelter with fully integrated bug protection, then you probably will find that the S2S Nano bugnet requires too many sacrifices and compromises for your liking.
Sorry I don't have any photos from in the field...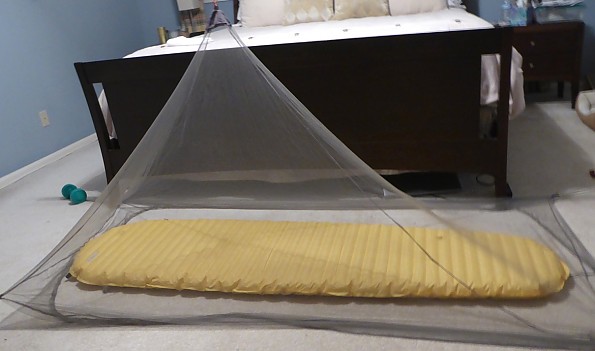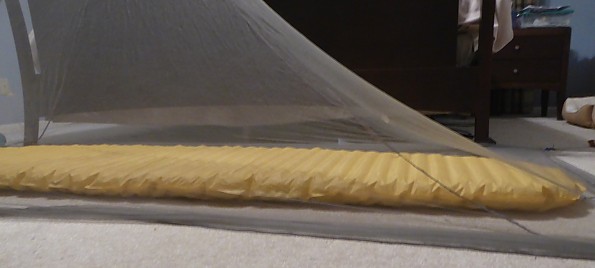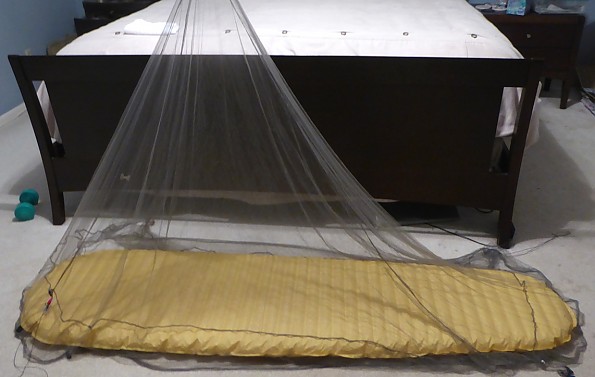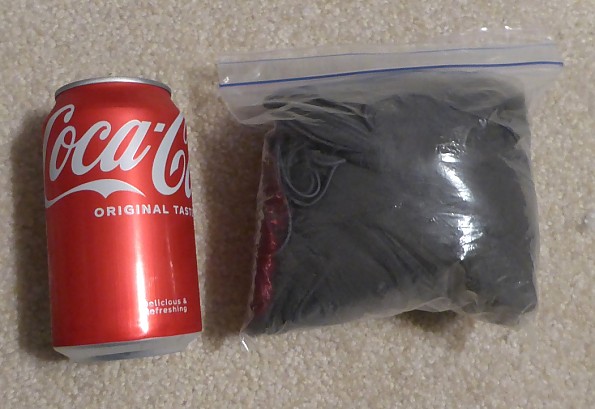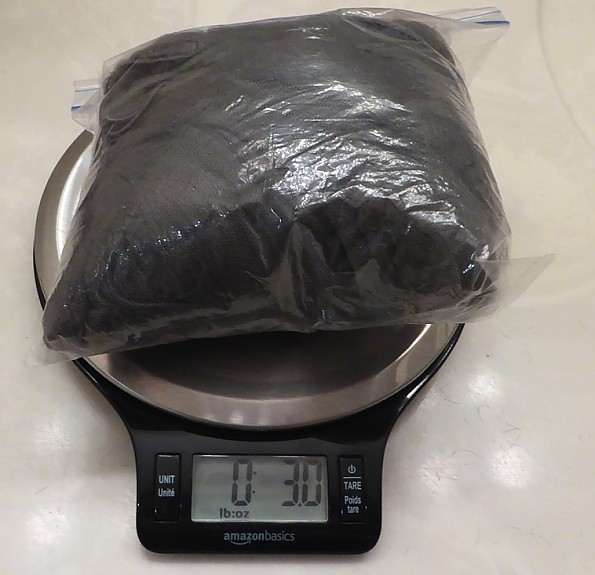 Experience
Used for several dozen nights
Source: bought it new
Price Paid: about $45 several years ago

Your Review
You May Like
Specs
Single
Double
Price
Current Retail: $32.97-$54.95
Historic Range: $11.00-$64.95
Reviewers Paid: $45.00

Dimensions
7'3" x 4' x 3'6" / 1.2 x 2.2 x 1 M
7'10" x 5'6" x 4'3" / 1.7 x 2.4 x 1.3 M
Weight
2.9 oz / 82g
4.85 oz / 137g
Recently on Trailspace