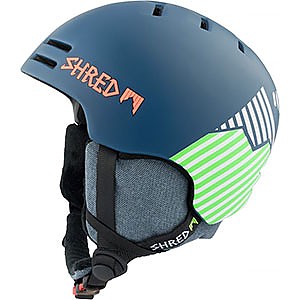 Reviews
1

review

5-star:

1

4-star:

0

3-star:

0

2-star:

0

1-star:

0
A lightweight, all-season helmet featuring the latest in safety technology. This helmet has the best fitting system I have ever worn. Warm when needed with excellent ventilation.
Pros
The latest in shock technology
Super adjustable fit
Emergency identifier technology
Adaptable to many sports
I was lucky enough to score a Shred Slam Cap NoSeason helmet early in the ski season in order to give it a through testing. I had been hoping for some time to get the chance to check out a helmet that featured the latest in helmet safety. This multi-sport helmet is certified to meet the latest US and EU regulations for bike, and snowsports. The Slam Cap NoSeason helmet is loaded with the latest technologies in helmet safety and fit.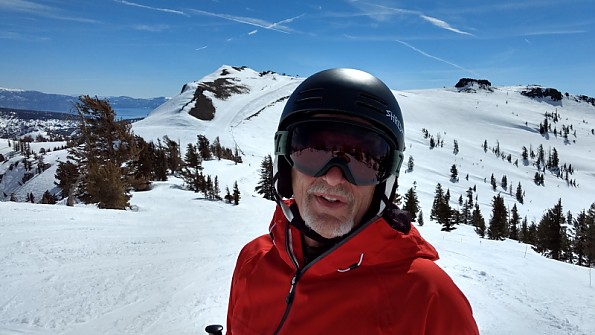 Technology:
The shell is comprised of a durable, tough, flexible copolymer to stand up to multiple impacts.
Slytech NoShock Multi-impact EEP (Expanded polypropylene) foam inside the helmet is paired with a Honey Cone structure of Slow Response EPP for multi-directional impact absorption. 
Infinite Direction Rotational Acceleration Absorption, this patented system minimizes the effects of rotational acceleration during impact by allowing the helmet to rotate on the head through eight absorption units featuring a slip surface and an elastic absorption layer.
X-Static anti-microbial and anti-odor control.
Emergency identifier technology, a helmet sticker paired with Icedot.Org can allow first responders to access personal and medical information for the wearer. Icedot Push notifier is a phone app that can be used to let your emergency contacts know when you are heading out for adventure and when you return.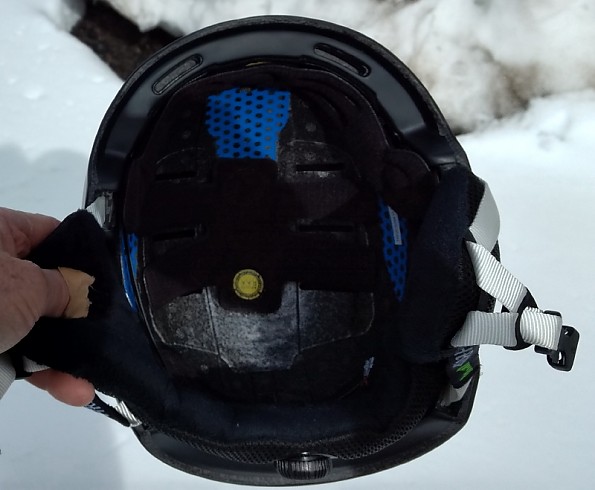 Ventilation:
Ten vented slots are operated by a single slide switch at the rear of the helmet just above the goggle strap holder. Four additional vents provide air to keep your goggles from fogging and these come with block-off plugs to be used if desired.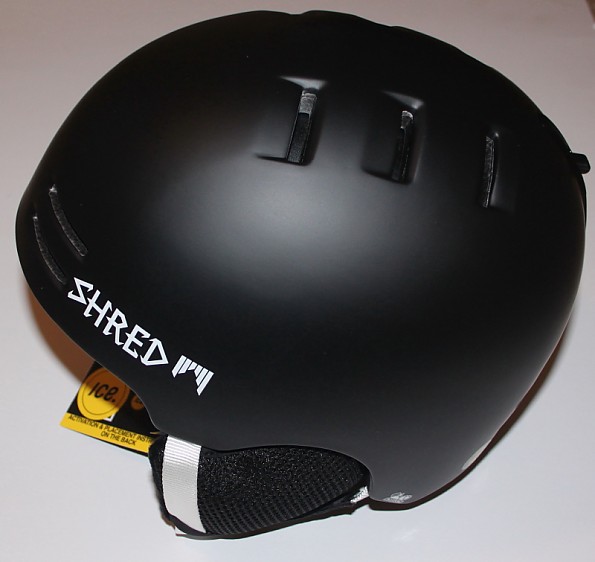 Helmet Fit:
The Slam Cap NoSeason helmet features the Perfect Fit Finder, one of the most advanced fitting systems I have ever encountered in a helmet. The website has a sizing guide based on head circumference for ordering. As with all snow sport or bike helmets, this one features a variety of pads that can be used to supplement the padding that comes installed in the helmet.
What I love the most is the adjustment dial at the lower back of the helmet. By turning the dial wheel you can easily get a perfect fit by tightening or loosening the helmet suspension whether the helmet is on your bare head or over a skull cap.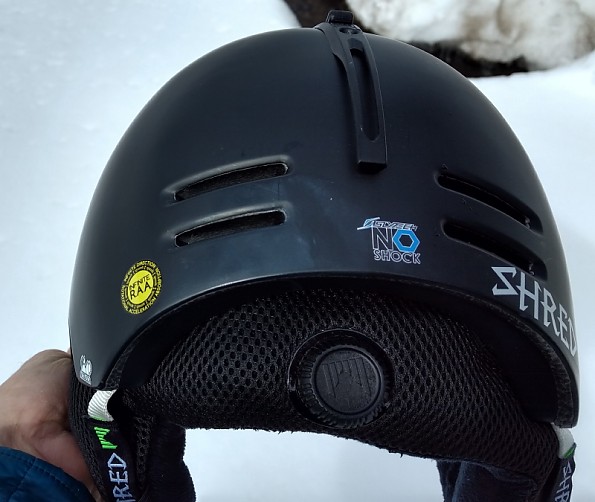 Additional features:
Audio compatible, removable liner, ear and neck pads for easy laundering or warmer weather.
Testing:
I began testing a Slash colored Shred Slam Cap NoSeason helmet at the beginning of January at a number of different ski areas under a variety of conditions. I ordered a large helmet and the fit is really excellent due to the infinite adjustability of the inner suspension support system. I just put the helmet on and twist the dial until the helmet is snug. This works out really well when the temperature dictates wearing a beanie, balaclava, or skull cap under the helmet.
The helmet for me has proven warm to temperatures down into the mid 20s before I need to add extra insulation. This helmet is, of course, goggle compatible and I have tested it with a wide variety of goggles types from very large to a medium size. Regardless of the goggle size they all fit quite well and I appreciate the strap holder not having a snap closure. You just slide the goggle strap under the rear catch.
Ventilation has been first rate and I have been comfortable wearing it in temperatures up into the mid 40s.
In wet and snowy weather the Shred helmet has been water tight—no stray water found its way through the vents.
While testing I had several mishaps which for me really showed how good the helmet is during impact. Tree skiing on Whistler Mountain I fell backward off a 6-foot high snow pillow after not have quite enough speed to clear the top. Crashing head first into the trough of a mogul I took a good head hit. The impact was quite hard, but I was able to get up, dust myself off and proceeded to keep skiing.
My feeling is if I had been wearing my old helmet I may have ended up with a concussion. On another occasion in a complete whiteout, I slipped off a lip onto a packed track which provided a hard impact, again no trauma, just kept on skiing.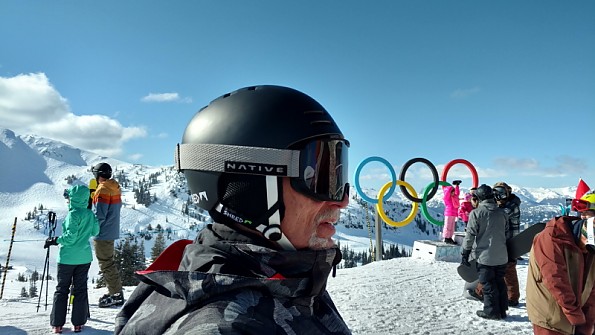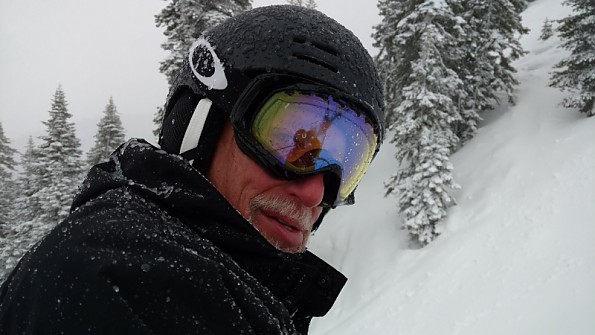 Once ski season is behind me I will continue to test the helmet while mountain biking. It will be interesting to see if the Slam Cap NoSeason can ventilate adequately with the ear and neck pads removed during my northern California summer weather.
My Conclusion:
I love this helmet. The fit is great. I feel much safer wearing it. I am very glad I am now wearing a helmet with the latest safety technology.
Details:
Size: XXXsmall-Xlarge
Colors: Slash, Needmoresnow, Woodland, Lines, Snowpough, Grab
Price: $169.99
Source: tested or reviewed it for the manufacturer (I kept the product after testing.)

Disclosure: The author of this review received a sample of the product from the brand or its representative in exchange for a review.
You May Like
Recently on Trailspace