Sierra Designs Lightning XT 1

Top 50 in 3-4 Season Convertible Tents
The Lightning XT 1 has been discontinued. If you're looking for something new, check out the best 3-4 season convertible tents for 2021.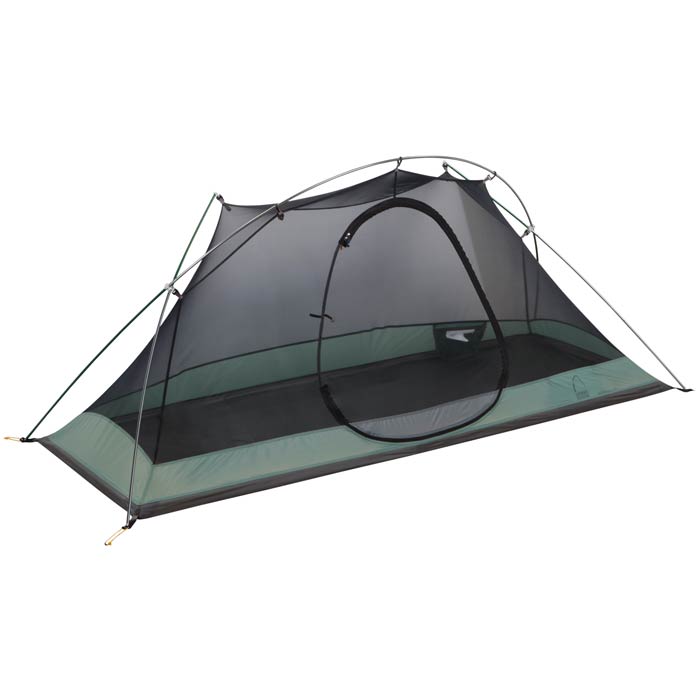 Specs
Price
Historic Range: $137.97-$239.00
Reviewers Paid: $179.00

Reviews
2

reviews

5-star:

0

4-star:

2

3-star:

0

2-star:

0

1-star:

0
First my goals in selecting this tent so you know where I am coming from with this review (in order of importance to me):
- Must be 1 person 3 season ultra-light tent around 3 lbs.
- Must be free standing and durable enough for hard use.
- Must have side entry with a vestibule large enough to hold a pack and cook in.
- Must have a full coverage rain fly.
- Must be earth tone colors. (This one limited the selection very fast. I can't understand why 80% of the tent colors out there belong in a disco room instead of the great outdoors. There were several other good tents that met my other criteria but didn't get my money because of this one sore spot with me.)

SET UP
I received this tent on my porch yesterday and did the prerequisite yard set-up and boy am I glad I did! You don't want to save this experience for the back country with a rain squall and darkness closing in. The instructions are minimal at best but once I got the idea of the design it went fairly well.
Tip- once you think you have it set up right, look at all the clip and Velcro attachments from the inside and you will clearly see any mistakes you made that are not so evident from the outside.
First of all the footprint is side specific, only because of how its clips attach to the tent. These clips must hook into the innermost bar leaving the outermost bar available for the rain fly attachment point. The instructions say to stake the tent down before setting it up but that is more cumbersome and even counterintuitive for a free standing tent. For me the best way was to insert the polls first, then stake the 4 corners down. This allows you to get the proper tension on critical areas such as the zipper.
There are no instructions or photos about proper stake placement and the only place for them is at the end of a 4" loop of rope on each corner. To me this was odd as I am use to having the stake holding something solid such as a metal ring or a sewn in loop but time will tell if this design holds in wind or not.
The rain fly went on easy but the clips in the ends of the 2 antennas and the proper place for Velcro attachment took some fiddling with. The Velcro wanted to attach right where the swivel hubs are so I ended up stretching them to just below the hubs and this seamed to be the best place. The fly staked out nicely and provides coverage closer to a 4 season tent than a 3 season.

FIT
I'll keep this brief because it is so objective. I am 6 foot tall and 180 pounds. My feet and head touch the sloping mesh walls at both ends but as a minimalist backpacker, this is not a problem for me. There is plenty room both in width and height for normal activities with small amounts of gear inside with you. The vestibule can hold a large external frame pack but it would be hard to cook in there with the pack present.

GENERAL COMMENTS
-I like the tent so far but will try to post another review after I have actually used it under conditions.
-The instructions say to waterproof it before use. My research never reveled this requirement.
-While the tent can be stuffed to the small advertized size, the provided sacks will not keep it that small for you. The sacks are very loose fitting and much larger than needed.
-The tent requires 7 stakes and 3 guy-lines for complete secure set-up but it only comes with 6 stakes and 2 guy-lines.

PRO'S SO FAR
-Nice sized vestibule and rain-fly provides more coverage than comparable tents.
-When fully staked out it is approaching a 4 season tent for the weight of a 2-3 season tent.

CON'S SO FAR
-It needs 3 more stakes and another guy-line which will add a little weight.
-Set up time but I think this will get better with experience.

OVERALL
I would recommend it to others that have similar objectives to mine. I did extensive research on all tents of this type and almost tried the Quarter Dome T1 but glad I picked this one due to the increased size for the same weight.

Design: 3.5 season free standing
Sleeps: 1
Weight: 3 pounds

I really like this tent. I am 5'11" and I fit inside the tent. The vestibule is big enough for a large internal frame pack to fit under. The vestibule has complete coverage. The only thing that I don't like is that to completely guy out the fly, you have to have 3 more stakes and one more guy line. Overall, nice solo tent.
Design: 3 season freestanding
Sleeps: 1
Ease of Setup: easy to set up
Price Paid: $179

You May Like