Silipint Half Pint

Top 25 in Cups and Mugs
The Half Pint has been discontinued. It was replaced by the Silipint Pint.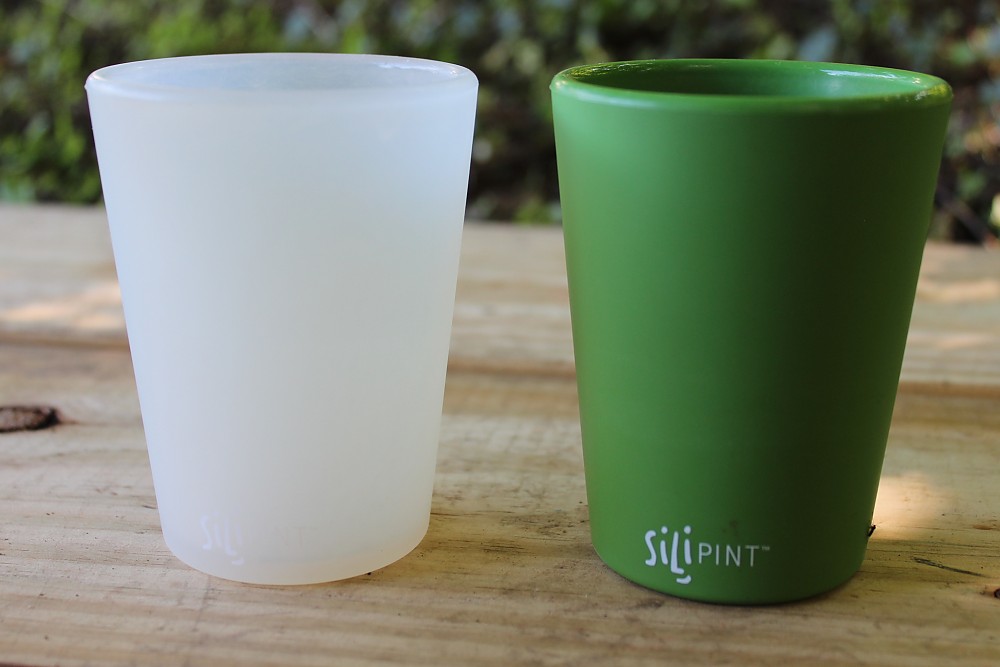 Originally thought of as a car-camping accessory, I've found many other uses for these cups in the backcountry. Great not only for car-camping and back porch sipping, but also a serviceable and durable cup or bowl while making meals in the backcountry.
Pros
Durability to the max
Microwave, dishwasher, freezer, oven, grill, and fire safe
Multi-purpose (cup, bowl, small cook pot)
Super packable
Cons
Lid sold separately (but they're only $2)
Hottest of drinks can be a bit warm to the touch
Conditions: 
After a couple years of drinking from these cups everytime I visited my friend's place, I finally decided to look into buying myself some. While looking into which ones to buy, I noticed that Silipint was hosting a social media giveaway and much to my surprise, I won a pair of half-pints (oddly enough the prize was two half pints, exactly what I was interested in purchasing, lucky me!).
While I've used them around the house for the last six months, especially when the young nieces and nephews stop over to visit (they love these cups), and on multiple car-camping trips, it wasn't until I decided to take them on a backpacking trip that I realized their multi-uses. Because they are so incredibly durable and can easily be squeezed into the pack, they make for a great fit while backpacking.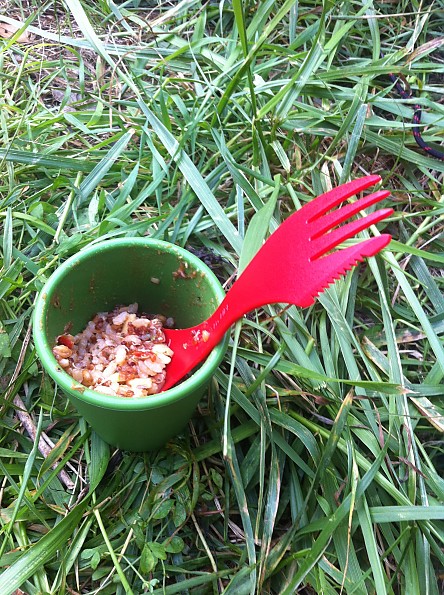 Quinoa, rice, and some tomato and herb seasoning concoction while on the trail. 
Ease of Use: 
It's pretty easy to use a cup to begin with. It's even easier to use these because just about anything aside from hot molten lava can be poured into it and it's virtually unbreakable (unless you're the Hulk or a teenage boy hell-bent on breaking something that is deemed "unbreakable").
In the backcountry, I typically use this more as a bowl, because I already have a bottle full of water and don't necessarily need a cup (but having can be nice). It's a good size for most backcountry meals I make and stays a pretty consistent temperature on the outside no matter what is in it, with the exception of becoming hot to the touch with boiling water.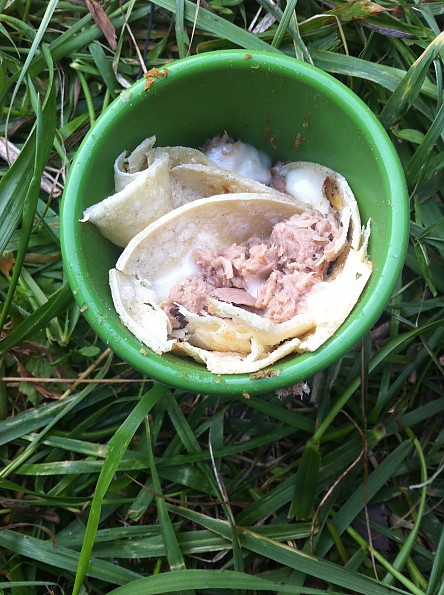 Lemon pepper tuna and cheese in tortilla wraps while on the trail. Delicious!
Size comparison of the Silipint Half Pint to a standard 32 oz. Nalgene water bottle.


Construction & Durability: 
These nearly indestructible silicone cups are good for many occasions, one of which is the backcountry. The food-grade silicone has an insulating property that allows it to keep hot food/drinks hot and cold food/drinks cold. Of course, without a lid, this will only work to a certain extent. I imagine the lids increase the insulation properties, but I have yet to order one, as they are sold separately. 
While I haven't done it myself, I have witnessed my friend bake a chocolate brownie in his Silipint in the oven. At first I didn't believe it would withstand the heat of the oven (350°F), but when I checked the Silipint afterwards (after eating the brownie, of course), there was no damage done to the cup. Silipint claims the cups to be able to withstand temps of 650°F (and as cold as -72°F in case you were wondering) (that's -58°C to 343°C for all you Celsius readers).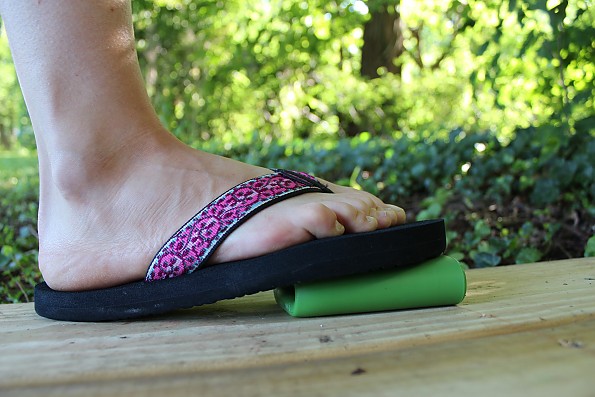 My wife starring in her first foot modeling gig in order to show the flexibility of the Silipint Half Pint. 


Conclusion:
The Silipint half pints has served me well for a variety of purposes, both at home and on the trail. They are certainly a no-brainer to bring along for car-camping purposes, especially with little kids. However, I didn't expect the Silipint half pints to make their way into my backpacking pack, but with their multiple uses, durability, and ease of packing, they have a new home in my pack. 
Source: received it as a sample, freebie, or prize (Silipint)

Perfect for little hands (especially when paired with the travel lid). I wish these were around when we did the sippy cup phase.
Pros
Heat-safe (up to 450 degrees F but not over direct flame)
Cold-safe (yes, they can go in the freezer)
Dishwasher safe (which is a total make or break feature in my house)
Microwave safe
Cons
Can be stained by tomato sauce (bloody mary)
As a member of another website, I get products to test from time to time in exchange for a review. 
I wish I had known about these when we did the sippy cup phase with my son! The cup is perfect size for little hands.
We used this for hot chocolate with my son and even though he doesn't drink his hot chocolate nearly as hot as we do we do still mix it with boiling water then mix in ice. The cup handled the boiling water without issues and was cool enough to the touch that it could be held without a sleeve.
When used with the Travel Lid the cup could be shaken with liquid in it pretty violently without the lid coming off, which is super cool for the little ones that may get easily overexcited or a little wild. From a purely aesthetic standpoint the designs and colors are really neat and my son didn't want to stop using the cup even when we got home.
The Kid-Friendly Half Pint is the green and blue one in the upper left-hand side.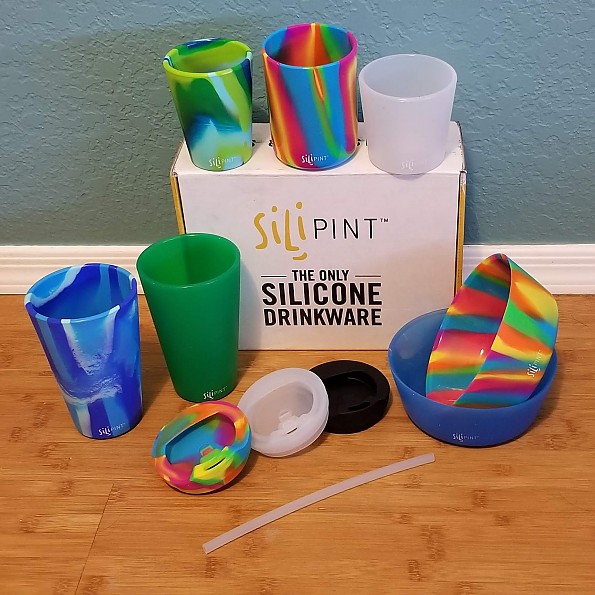 Source: tested or reviewed it for the manufacturer (I kept the product after testing.)

The author of this review received the product from the brand or its representatives in exchange for a review.
Your Review
You May Like
Specs
Price
MSRP: $7.95
Historic Range: $7.95

Weight
0.25 lb / 4 oz

Liquid Capacity
8 fl oz / 0.237 L

Dimensions
3 in x 3.875 in

Recently on Trailspace