Stansport Aluminum Camp Stool

#4 in Camp Chairs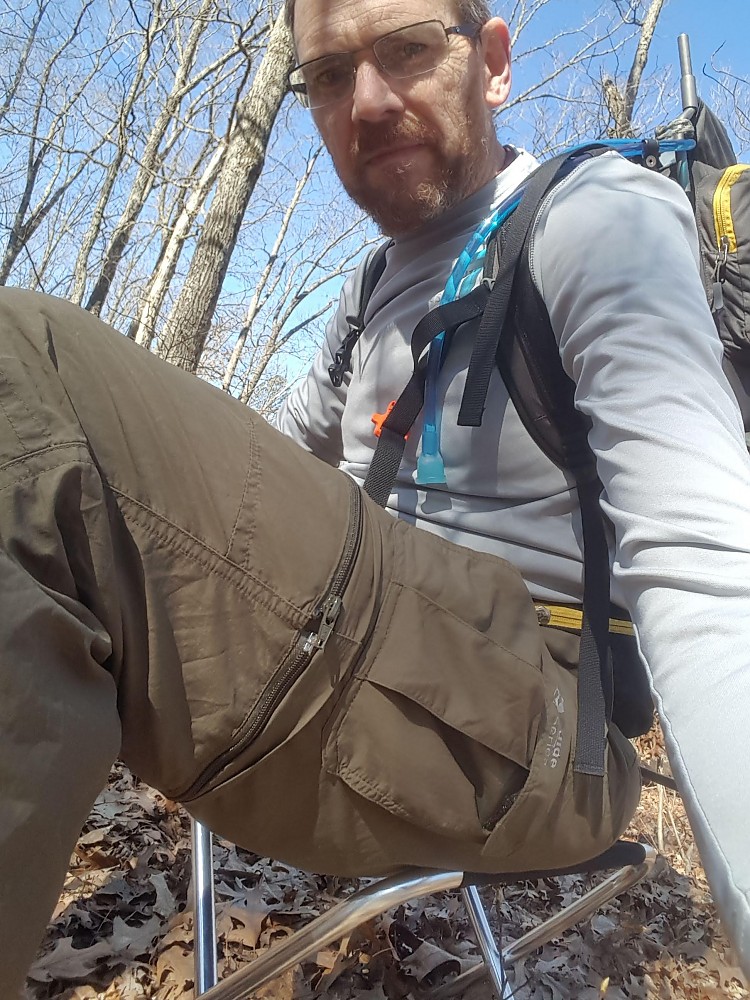 Specs
Price
MSRP: $19.99
Historic Range: $13.99
Reviewers Paid: $17.00

Weight
16 oz

Capacity
200 lbs

Size
16 x 12.5 x 15.75 in

Reviews
2

reviews

5-star:

1

4-star:

1

3-star:

0

2-star:

0

1-star:

0
The Stansport Aluminum Camp Stool provides a comfortable sit for only a few bucks. If you are willing to add 17 ounces to your pack in order to have a more pleasant experience in camp, then this is a stool worth investing in.
Pros
Rides on the top of your pack for quick access.
Folds flat.
Doubles as a nightstand next to your hammock.
Sturdier than a tripod stool
Only weighs 17oz
Cons
200lb weight limit
Weighs 17oz
A year ago I spent a week on the Ozark Trail with another hiker from my area, "Astro." Riding on the top of his pack was this stool. As breaks occurred, I would be scoping for the perfect log to sit on, while Astro simply reached over his head, pulled his chair out, and sat down to take off his pack. At only $14 and 17 ounces, you can be certain it went on my Christmas list last winter. 
I've now used my own stool on 25 miles of hiking in the Ozark Mountains, and I am quite pleased with the results. Gram weenies and long-distance hikers might snub this luxury item. However, for me, on weekend outings, it is well worth the comfort. No more sitting on the ground while I cook my dinner.
EASY STORAGE: The stool rides well on the top of my Vargo Ti-Arc pack. Astro carried his on an internal frame pack.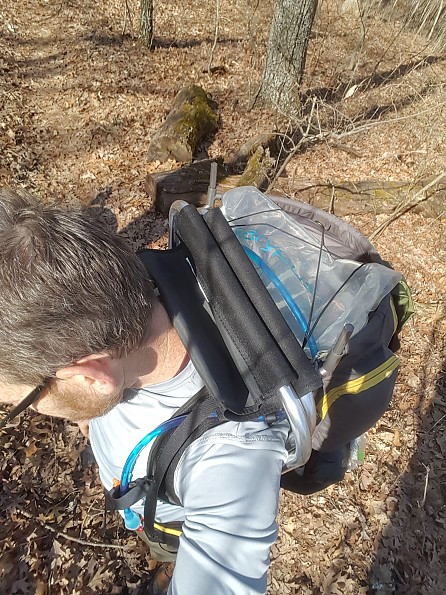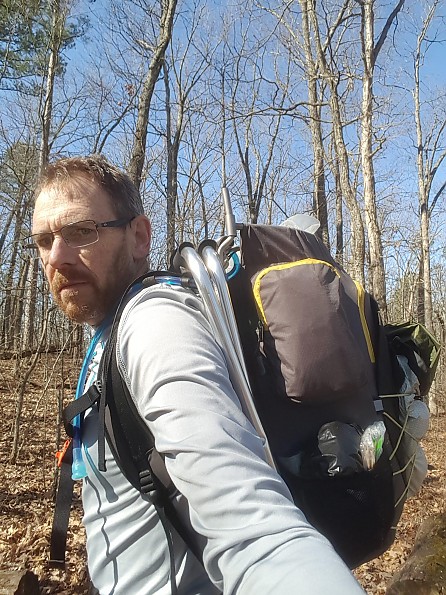 QUICK ACCESS: No need to remove my pack or struggle to reach the stool.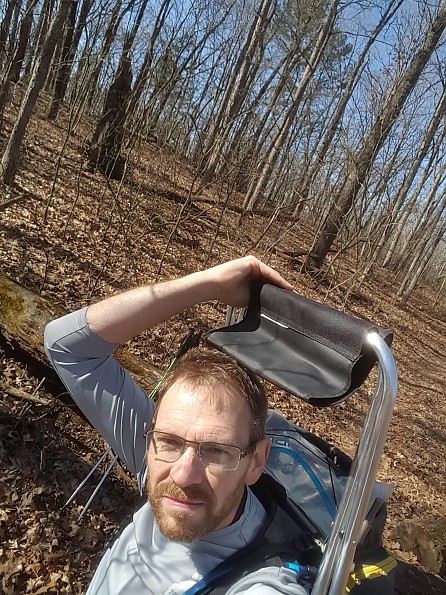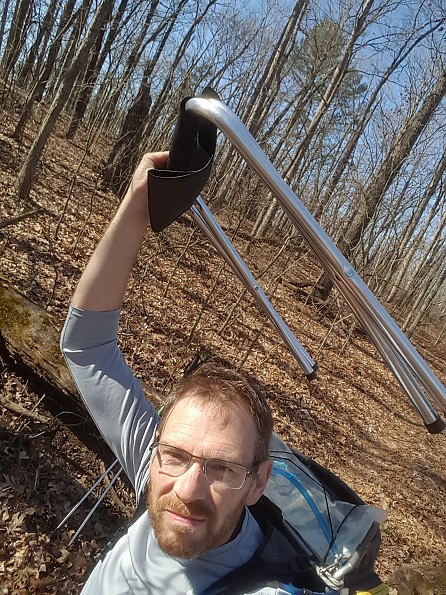 COMFORT: At 16 inches, the stool is a bit short for my long legs. However, this is a backpacking stool, not a car camping chair. The stool is much more comfortable than the 3-legged camp stool I have used in the past. And is a HUGE improvement over just sitting on the ground.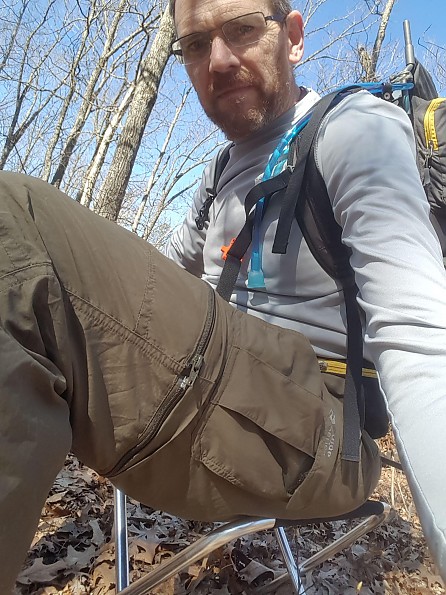 You will find this stool listed on Amazon for under $14. Good price + Decent weight + Comfortable sit = 4.5 stars. 
Experience
I've used a three-legged stool in the past. This unit spent two nights and 25 miles on the Berryman Trail with me. I hiked with Astro for a full week, and he used it daily.
Source: received it as a personal gift

The Stansport folding aluminum chair is a backpacking necessity. Also usable as a nightstand, table, pack-rest. $17 and weighs 16 ounces.

Pros
Lighter than any other camp chair (16oz)
Cheap, almost free ($17)
Instant deployment
More than comfortable enough for the application
Suitable for impromptu micro breaks
Cons
Not for those over 200lbs
Lacks a back, armrest, cupholder
Not as sturdy as a La-Z-Boy
Doesn't keep you warm at night or cook you breakfast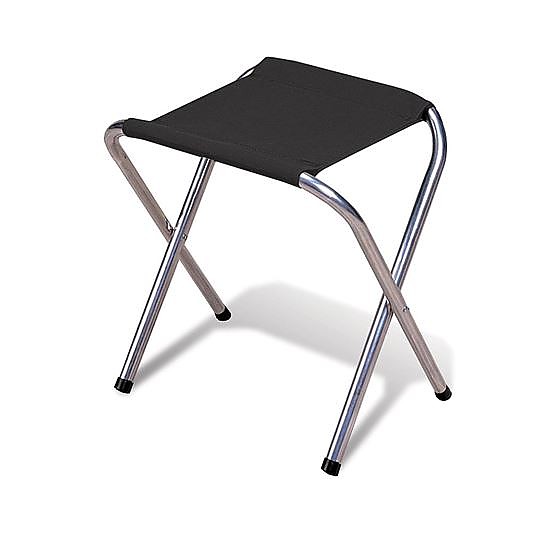 I've had one of these for 40 years. It's in the running for favorite gear ever. Back in the day they were steel, so they used to weigh more. These days they are one pound, give or take two grams.
I use it as a pack rest most often. It helps to get a full pack on—and from knee height. Then, once your pack is on your body, just grab up the chair and hook it over the straps between your neck and the top of the pack (it sorta naturally folds itself on the way up).
Doesn't touch my neck, doesn't make a sound, and weight of the pack locks it firmly into place. I can scramble up talus all day, no movement of the chair. I've never lost one in a deep creek crossing or even on whitewater.
Deploys instantly, even if you want to leave your pack on or just sit down first. I mean, you reach up and grab it and set it down. Instantly. All one smooth motion.
It allows you to SIT DOWN every time you have to wait for your hiking partner to catch up. Or maybe you need to rest after that last incline. When you have the option to give your body that loving respect you will enjoy your trip more. Often when I stop like this I find I had been cheating myself out of a spectacular view with my gung-ho macho-man trail-attacking attitude.
It's the perfect nightstand, especially when in a hammock. Getting stuff up off the ground can save your life or sanity in the rain. Your pack or water bottle or camp shoes will fit nicely on it. I often take one of those New Year's Eve noisemakers to ward off raccoons and that's where it goes. If I was a gun totin' man I might use it for that.
Now, it's stable with weight on it so you could lay a cutting board on top and have a kitchen table, though I would say an old stump or a rock makes a better place for your stove. For sure you can find a better ladder; these are not indestructible.
The weight goes onto the nylon fabric sling, which distributes weight to the whole structure. You wouldn't want to put all the weight on one leg of this thing. And you want to try it out before using one if you're a big person. At 150 pounds plus pack I've never felt like the chair was straining to hold me. But then I'm careful, too. YMMV.
It's short enough that most guys can sit on it inside a tent, depending on the guy and the tent.
It's true I get carried away with my ultralight ideals and don't always take a chair with me. But I always wonder why I didn't, at some point.
When buying, be very sure you get the Stansport and not an even cheaper knockoff. Because... China.
Source: bought it new
Price Paid: $17

You May Like
Recently on Trailspace