Steger Mukluks Arctic

Top 50 in men's Winter Boots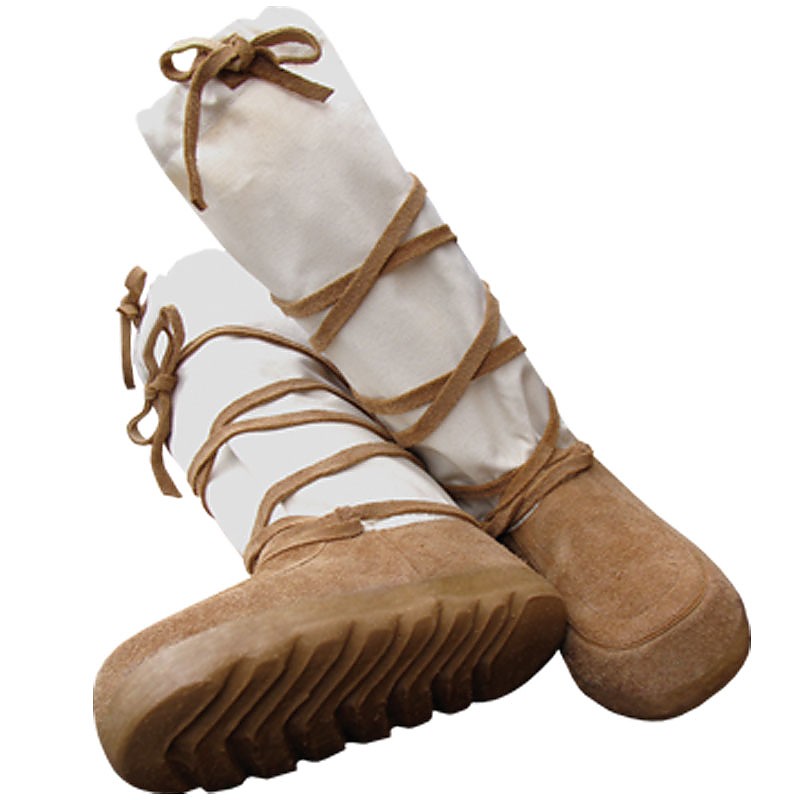 Specs
Price
MSRP: $189.95
Reviewers Paid: $179.00-$270.00

Reviews
4

reviews

5-star:

0

4-star:

1

3-star:

0

2-star:

2

1-star:

1
These are extremely warm boots. Extremely comfortable too, like your favorite slippers on steroids. They are not for wet conditions though. If it's warm enough outside to be wet, these are probably too warm!
Pros
Comfortable
Warm
Easily repairable
Liners replaceable
Waterproof soles with good traction in snow
Good for mushing, ice fishing, stadiums, hunting stands, igloo building.
Cons
Not for long distance treks, not waterproof.
Take a while to lace.
If barefooters went to the Arctic, this is what they'd wear. In fact, a number of people do wear them barefoot. I have, but only for a quick trip to the compost bin at ten below, or a short visit to school to see my son's class perform in assembly. Normally I wear socks, which only makes them warmer. 
Before I mention what these boots don't do, I'll sing their praises. (Photos coming)
Warm, warm, warm! With enough space to add a felt insole for increased insulation when you're standing on ice, jigging, or otherwise not very active. These are warm. The inner wool felt liner is not as tall as the boot which is 17", but the extra height together with the lace tie at the top keeps out snow and definitely helps keep your legs, and so your feet, warmer. At 20 and 25 degrees below zero (F) I haven't found a warmer boot.
Comfortable! Like a mocassin comfortable, with plenty of room to spread and wiggle your toes. Sized correctly, your heel doesn't lift when walking, but this is not a long-distance walking boot. Maybe long distance snowshoeing, but I haven't tried that. No break-in needed, no chafing, though they do get softer and fit to your feet as the years go by. No arch, heel cup, ankle pockets, or other high-tech elements that might not fit your foot. It's a safe bet these will fit you and all your friends. Which means you have to watch out for the excuses your wife and kids will make for needing to wear them!
Dry. With leather and canvas uppers, they breathe so your feet don't get wet from sweat. The leather can be waterproofed, but these are not boots for thirty degrees and warmer, unless it's not raining or the slush isn't deep. The rubber soles wrap up one and a half inches, protecting feet from some slush, but these are not wet weather boots.
Traction is good in snow, okay on ice, fine on rock and even on wet surfaces but, again, stay away from anything wet and deep. Lateral support isn't there, so one element of traction, or sure-footedness, is missing.
For those in a hurry, these are not slip-ons. While they are easy to pull on, the long leather laces take a minute to wrap and tie. At least a minute. For each one. If you like the slow food movement, you'll like these boots. The wide leather laces are a treat to wrap and tie. For those short trips to the compost bin, or just to shovel the walk, tuck the laces in and be on your way.
Durable. Walking on snow and ice is not tough on the sole, the leather and canvas are tough show almost no wear after two years. These are easy to repair.
One of the best for last: made in the USA. It's not easy to find footwear made domestically. Of course, that's one of the reasons the price is significant. I like the fact that it's going to pay a living wage to people who work for a reputable family here at home.
I've worn these boots for two winters, and look forward to many more. My wife bought a pair of all leather Steger mukluks after trying mine. My son wants a pair, but we're waiting until his feet stop growing!
In summary, these boots aren't suited for climbing, long treks if you're in a hurry, or quick change artists. They don't belong in wet environments. But in truly cold places, especially where you aren't active and generating heat constantly, they shine. Well, the suede and canvas don't actually shine, but they do have rugged good looks and they perform like a pair of heavy-duty winter moccasins should.
They are available through the Steger Mukluks website, or at their store in Ely, Minnesota — where they are made.
Source: bought it new
Price Paid: $179

Do NOT order online. You won't get your boots for weeks.
Cons
slow service
people on the phone couldn't provide me with any updates about my order—said they didn't know and that was that
This is not a review of the product because I don't have it yet even though I ordered it 6 weeks ago. This is a review for the customer service which has been horrible! They should tell customers, especially around the holidays, that when you order online the boots haven't been made yet.
Who doesn't keep an inventory of their product? I don't get it. I ordered my dad a pair of boots on Black Friday, only to call Steger on December 23 so they could tell me they hadn't started making the boots yet. How ridiculous.
I called again today, January 12th, and they're still not done. I would wonder if this is a scam except they haven't charged my card yet. 
Source: bought it new
Price Paid: $270

Unrepairable soles.
Cons
Unrepairable soles. Why pay big bucks for disposable boots?
Great boots. Warm, lightweight. Since Steger does not repair the soles when they wear out, they are evidently disposable. Don't imagine you'll be handing these down to your kids, like L.L.Bean boots.
Big bucks for disposable mukluks.
Experience
Bought them, wore them, tossed them.
Source: bought it new
Price Paid: $200

Couldn't fit on my foot, and limited refund.
Pros
Fast service but useless product in the end
Cons
Too narrow ankle opening
Won't refund postage
Won't customize any orders
I recently tried to buy a pair of boots from Steger, had a problem getting my foot beyond the narrow ankle. They suggested an alternate pair, the same problem. The ankle opening is too narrow.
When I returned them, they stated that the postage is on the customer, so they don't want to refund my full purchase. I have paid for shipping on a product I cannot use and no longer have. Poor effort on their part to make this right.
Not the only one who has run into these problems with them. Other customer complaints about the fit issues and others about the performance and quality of the product.
Source: bought it new
Price Paid: +$240

You May Like
Recently on Trailspace