The North Face Renegade

Top 50 in unisex Expedition Packs
The Renegade has been discontinued. If you're looking for something new, check out the best expedition packs for 2021.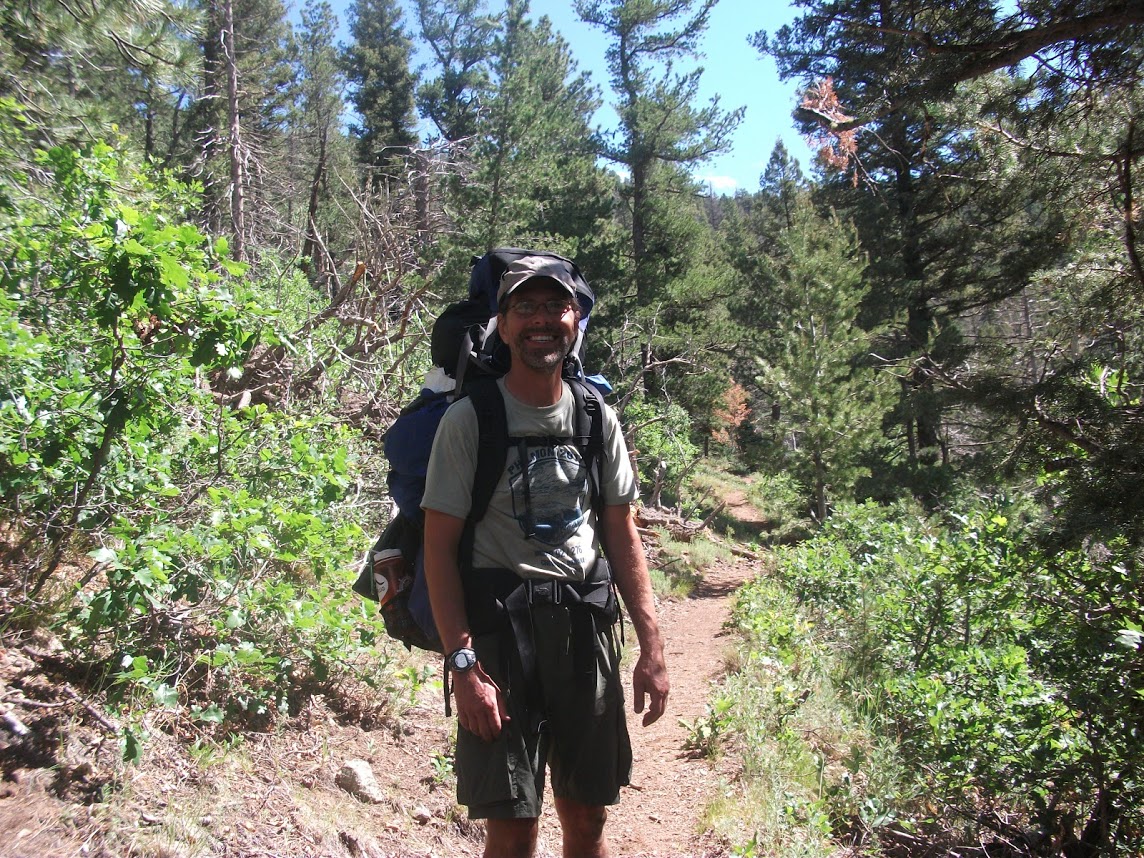 Specs
| | |
| --- | --- |
| Price | Reviewers Paid: $90.00-$350.00 |
Reviews
19

reviews

5-star:

12

4-star:

6

3-star:

1

2-star:

0

1-star:

0
Hiked 88 miles at Philmont Scout Ranch with this pack in 2016. It is simply an awesome pack, tons of room, very flexible and received many comments from hikers that recognized my "vintage" pack. Going back to Philmont with my son in 2017 and taking the Renegade with me.

Buy one if you can find one on the web. They are hard to find and sell very quickly on eBay and gear trade.
Pros
Well built, great zippers and seams
Can attach anything to it on the outside
Cons
A bit heavy dry at 6-7 lbs.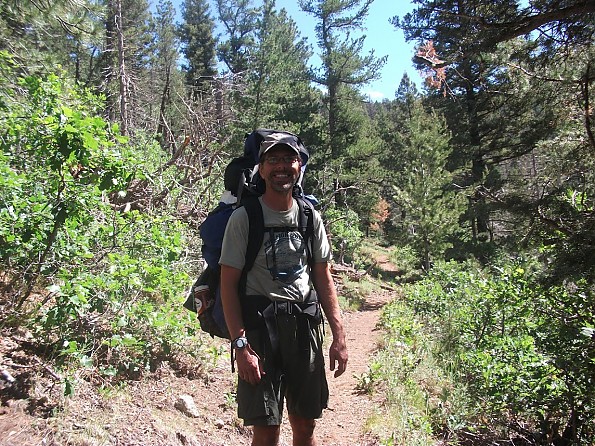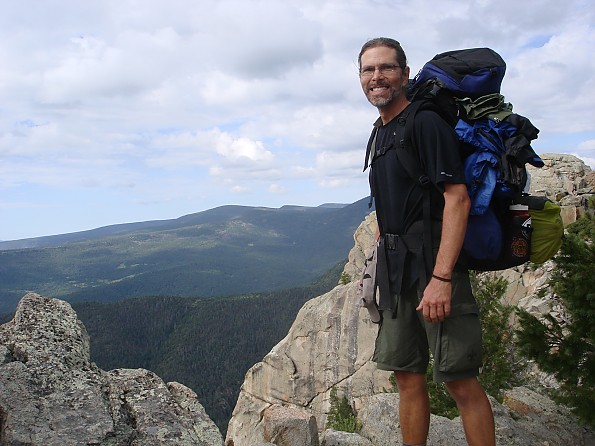 One of the best packs that North Face has ever made. Awesome design, plenty of room, "vintage" looks, and very comfortable at 45-60 lbs.
Source: bought it used
Price Paid: $90

Great pack - strong but heavy.
Pros
Strong, long lasting.
Huge volume if you need it
Cons
Maybe so big that it doesn't force you to be efficient.
No waist pockets, annoying but liveable
I had this pack for probably 20 years. It's still in great shape and works well. I've carried up to 60 lb loads with it. I'm probably going to try and move to a lighter weight pack though as this pack is 6-7lbs dry. Need to upgrade my sleeping back before I can make the move.
Source: bought it new

Pros
Lots of storage space, inside and out
Zippers and pulls are strong and heavy duty
Cons
No pockets on waist belt as add-on feature
I really really love this pack!!! Bought it in the mid '90s and I still have it and use it. 
Has traveled with me through Europe, Middle East, and exploring the Annapurna Range in Nepal's Himalayas — has never let me down yet. 
Now using it hiking, camping, backpacking with my sons and with their scout troop. It outperforms many of the new packs being used. 
Have looked at other packs but none match up to this one. Its like your first love or car, you love them forever!!!
Source: bought it new
Price Paid: 250 - 300$ plus (15-20 years ago)

This is a great pack for hitting the trails. Nice padding protects your back. Has multiple pockets for storage.
Cons
Size of secondary pockets.
I have used this pack on multiple hikes, from the Grand Canyon to the Ozark Trail in Missouri. I absolutely love it.  It has gear straps on both sides of the pack. I have always used the one on the right side to secure a Camelbak.  It works great for hydration on the go. 
The large bottom pocket is well suited for your sleeping bag, but a bulky one may be hard to squeeze in. It has two smaller pockets on both sides of this pocket, which is well suited for clothes. On both sides of the main area of the pack are long pockets.  I have always stored cooking supplies, fuel, and matches and such in these. 
The main inner pocket is huge, large enough to store your pots, backup water, tent, and more!.  It has a detachable top pocket that can also be a day fanny pack. 
I love this back and don't think you can go wrong with it!
Source: bought it new
Price Paid: $179

Hey guys! I'm reading reviews about this awesome North Face Renegade backpack I bought almost 14 years ago during a trip in 1997 and I'm just back from a long trip with it last month now in 2010.
I'm reading about it because I want to go to with something a little bit lighter (around 6 or 7 pounds). And I'm torn appart. Simply because I used this backpack on 4 continents over the years, used it in the Great North as well as African desert or in countless hikes in mountains.
This pack is my best friend. I had to change ONE SINGLE clip on it in 14 years of rough service. No hole, no tearing, zippers looks brand new ... only dirt, stains and he still scream "give me more!!!" ...
It's a tank. Trully awesome backpack.
... I just changed my mind ... I keep it ... You don't know how good this backpack is. And I still don't. I will shave some weight elsewhere. See ya on top ...
Max. Load Carried: 50-60 lbs
Height of Owner: 5.9
Price Paid: $350

I bought the North Face Renegade at REI when it first came out, I don't know maybe about 1995, and didn't know at the time what I was buying. I was just happy that it fit great and the price was good for me. I've taken it to numerous multi-day hiking trips through the Sierras and Alaska, and have tried other smaller and equivalent sized packs on the same hikes.
The Renegade is just simple enough, not too many straps, has just enough pockets and the removable "fanny pack" is great for a Mt. Whitney summit.
I think this is the best, most comfortable pack for either an overnighter or even 14-day trip. I tell everyone "Even when packed at 50+ lbs it's like your favorite cozy couch".
It's now 2005 and it's still my favorite pack. I just hope I can find another Renegade when this one bites the dust.

Size: Large
Number of Pockets: 4+
Max. Load Carried: 50+
Height of Owner: 5'9"
Price Paid: ~$275

I borrowed this backpack from a friend who has a nice selection of gear and is quite generous with fellow scouting dads (thanks PAT). I was impressed with the comfort of this pack loaded at ~45lbs. It is incredibly adjustable and has more pockets than a herd of kangaroos. It was very comfortable on the trail and suprisingly stable.
Most of my previous experience has been with external frame packs. This pack was an order of magnitude more comfortable anything I had carried before. As a dad doing some occasional backpacking with his son, the pack could be overkill. But, as a dad carry a little extra gear to make sure the kids have a good time on the first few backpacking trips... it was fabulous. I can understand why the professional backpackers love it. RC
Design: top-loading internal
Number of Pockets: too many to count
Max. Load Carried: ~45 lbs
Height of Owner: 6' 0''
Price Paid: Borrowed from a friend

A great pack if you are carrying a lot of weight as the suspension is pretty plush (and if you don't mind the weight for that plushness). Lots of useful pockets to keep you organized. I do a lot of 3-5 day trips (not too technical though) and it has served me well... till I got bit by the lightweight bug..that is! (pack weight alone is just over 6 lbs). See my TNF Thin Air review...
Design: Internal Frame
Size: 84Litres
Number of Pockets: 5
Max. Load Carried: 55lbs
Height of Owner: 6'
Price Paid: 350 (CDN) I think..

This is my most prized piece of gear!! I bought the pack as a spur of the moment buy because it was on sale, and I have been totally impressed with it! Everything on the pack: zippers, adjustment straps, suspension, material, and overall construction, is nothing short of bombproof. Even when you are all loaded up with the pack on, it is very easy to locate and operate all adjustment straps when required.
The top compartment detaches to form a very capable fanny pack. And, although it didn't come with a hydration system, I bought my own Platypus and it fits perfectly in the top compartment. In my opinion, no other pack in any other price range can even hold a candle to the Renegade.
Design: internal frame
Size: 80+litre(I'm Canadian)
Number of Pockets: 5
Max. Load Carried: 65 lbs.
Height of Owner: 6'4"
Price Paid: $325 CDN

I have to admit, when I got this pack, after my initial excitement wore off, I was less than thrilled. I had a hard time fitting a 0-rated sleeping bag in the sleeping bag compartment, a bear canister in the bottom section and having ANY room at all left over for those incidentals like food, tent, gearm pad and clothes.
I usually backpack solo with two dogs, so I have to carry all my own gear. This would be a great pack if you have a partner who will take half the gear.
But someone recommended compression stuff sacks, which I use for my sleeping bag and clothes. Those helped a lot. My tent and sleeping bag get strapped to the sides with the compression straps, and everything fits ok, although a bit scrunchy. I think that the size large pack is probably a great choice for taller folks, but my medium size pack just doesn't use its space very well. I kind of wish they gave me a few fewer pockets and more space in the bigger compartments. BUT....
This pack fits like a slinky silk dress. Once I'm wearing it, I almost forget it's on. The suspension is great; even climbing tallus, crossing thigh-high rivers, etc, the pack moves with me. Even when I'm unevenly loaded with a 6lb tent strapped to one side and a thermarest strapped to the other side, the pack doesn't tilt to the heavier side.
Also, suspension and belt are adjustable in a lot of different places, so you can fiddle with the straps and adjust the load while you hike. The pack isn't billed as being particularly waterproof, but I've gotten caught in a few Pacific Northwest rainstorms without a pack cover and was pleased to see that none of the stuff inside got wet. The removable lid/lumbar pack is a nice touch for day hikes once base camp is set up, although the extra belt adds weight, and the lumbar pack isn't big enough for more than say a first aid kit, a jacket and a couple of power bars. So you still have to carry your water bottle somewhere else.
The zippers and hardware are good quality (even when the pack is overstuffed), which I expect (and pay for) from TNF. The seams are well sewn, so there's no unraveling even with constant abrasion.
So, overall, I've learned to pack smarter, attach more stuff to the outside, and fill the rain flap on the top section high. And I've learned to like this pack.
But I don't know that I'd recommend it to anyone whose height requires anything smaller than a Large.
Design: Internal
Size: 5200-ish
Number of Pockets: 4+mesh water bottle pockets on side
Max. Load Carried: 62
Height of Owner: 5'8"
Price Paid: $200

I've found it to be a great pack. The microfit adjustment system works well and it has plently of room for gear on longer trips. Its also very tough, I've used it a dozen or so times and it still looks like new. My only concern is that the extra TNF pocket that I bought for it doesn't fit compresion straps or daisy chains overly well.
Design: internal
Size: 5800?
Number of Pockets: 5
Max. Load Carried: 60lbs
Height of Owner: 5' 11''
Price Paid: $245

This pack is awesome as hell. I took it on a NOLS course this past summer which consisted of 30 days in the remote areas of the Wind River Range of Wyoming.
The MicroFit system enabled me to customize the pack to fit me, and that's extremely important while carrying an 80lb load. Furthermore, the stablitiy of this pack is superb; it didn't force me to lose my balance while crossing such things like bolder fields, rivers, and steep snow slopes.
And the detachable lid is excellent for day hikes. Overall, this pack is one of the best around. For the price, I don't think you can find anything better. It's big enough for extended trips and small enough for weekend excursions: an enthusiastic two thumbs up!!
Design: internal frame
Size: 5200-6200
Number of Pockets: two large external, two wing, and detachable lid
Max. Load Carried: 80lbs
Height of Owner: 6'1"
Price Paid: $250

This pack is easy to organize and pack. Adjust comfortably to my size. My bear can fits perfectly in the bottom section, allows for the weight to be kept low in the pack.
Very stable with 55 lbs. through snow and rocks.
Design: internal
Size: mens large
Number of Pockets: 6
Max. Load Carried: 55lbs
Height of Owner: 5'9"
Price Paid: $250

this is the best backpack i've used, its many pockets make it really easy to get all your gear organized. the micro-fit suspension is quickly, easily and infinately adjustable,which means you can easily adjust the fit or weight distribution to match the terrain you're on. the stability of the pack is excellent as well, good enough for me to feel confident crossing rivers over single logs without having to worry about my pack shifting or swaying me off balance. this pack is definately worth the little more you might be paying than for a lesser brand pack.
Design: internal frame
Size: 5200-6200/85-102 litres
Number of Pockets: main, 2 large cap. external, 2 "wing" pockets, and top removable
Max. Load Carried: 60 lbs
Height of Owner: 6'
Price Paid: $350

I found this backpack extremely comfortable. The MicroFit Suspension system is very easy to adjust. The shoulder harness has adequate padding and the hip belt also was quite comfortable. I used this pack on a climbing trip in Collegiate Peaks wilderness area of Colorado and it was great for mountaineering with the daisy chains and ice axe loops. I would highly recommend this pack to anyone. I find it to be well made. An added bonus is that The North Face has a nice selections of accessories.
Design: Internal
Size: 6400cu in
Number of Pockets: Main plus 2
Max. Load Carried: 65 lbs
Height of Owner: 6'3"
Price Paid: $250

This pack fits me like it was made for me -- I am a convert to women using packs made for women. The back support is perfect -- you feel it but it doesn't put too much pressure. The straps are cut-away for women's narrower shoulders, and all straps have nice thick padding. The pack dried quickly, and was comfortable at 30 pounds going in, and also at 45 pounds coming out, full of wet stuff. :-) Deep lower side pockets can accommodate water bottles without their falling out; top converts to a day pack.
Design: Internal frame
Size: 3800?
Number of Pockets: five
Max. Load Carried: 45
Height of Owner: 5'3"
Price Paid: $150 on sale

I'll admit it. For a while my ignorance was bliss. I had recently bought an REI Great Star and made wonderful comments about it. I wish now to withdraw those comments for I have experienced something new.
The North Face Renegade is by far a superior pack. For an additional fifty bucks you get a world of improvements. The support, suspension system, quality, compartments, support, design, etc, are fabulous. This pack has and does it all. It's maxed out but still within the overkill borderline. Everything has a practical use to it and nothing void of significance or reason has been thrown on. I can comfortably say that i am pleased with all aspects of the The North Face Renegade.
Design: internal frame
Size: 5200 - 6200 cu.in.
Number of Pockets: five
Max. Load Carried: 65lbs
Height of Owner: 6'2"
Price Paid: $250

The North Face Renegade, the internal frame is somewhat stiff. It is a good pack for the trail. The shoulder harness on the Renegade is the only problem I have had with the pack, the shoulder harness was too far apart on my shoulders. To resolve the problem The North Face sent me a women's shoulder harness and it fit great.
Design: internal
Size: 5000-6000
Number of Pockets: 5
Max. Load Carried: 70lbs
Height of Owner: 5'11
Price Paid: $250

Great pack for winter or extended summer backpacks. Top loading main cavity with bottom loading sleeping bag compartment. Sleeping bag compartment is a little small for a serious winter bag (-20). Comfortable to wear with 40 lb load.
Design: internal frame
Size: 5000 - 6000
Number of Pockets: 5
Max. Load Carried: 40 lbs
Height of Owner: 6'-4"
Price Paid: $250 (US)

You May Like
Recently on Trailspace