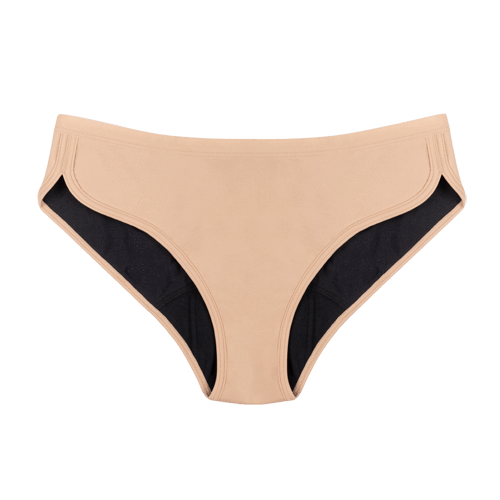 Dealing with periods in the backcountry can be incredibly frustrating. But Thinx unswear just might offer a solution.
Pros
These undies hold up to four tampons' worth of fluid.
60-day money back guarantee
Free returns
Multiple styles and cuts
Supporting Thinx means you're supporting puberty education.
Cons
The boy shorts feel a little bulky.
Periods are a regular part of most women's life. And yet they're still taboo to talk about. Instead of weighing all of our options, we pace along the period aisle in the grocery store, opting to use the most popular products (pads and tampons). But what other options are there? And how do you begin to handle periods in the backcountry?
As someone who spends a lot of time in the wilderness, I've had to get creative with backcountry period solutions. Sure, I could pack out some tampons. I've seen sponges that can be cleaned and reused. The Diva Cup is a popular option for women. But until I discovered Thinx underwear, I always felt a little uneasy with my period in the backcountry. It seems like every other product leaks and has some kind of ugly quirk. But Thinx underwear is easily the most reliable solution I've found yet. And honestly, I don't think I'll ever look back.
MSRP: $24-39/pair
So who is Thinx?
Thinx is an incredible company that's dedicated to puberty education. Investing in their products will not only change your life, it'll also change others. Because Thinx re-invests proceeds into education and activism. Thinx is a face of gender equity, campaigning for free and easy access to period products all across the nation. 
And if you're not convinced that they're making a difference on the planet, check out their website where their models are multi-colored and multi-shaped. I mean, wow!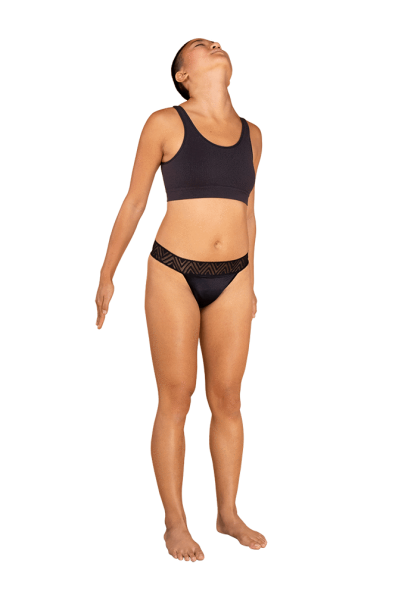 Going zero waste:
While the cost of Thinx underwear is a little steeper than normal underwear, it'll really just take three months of not buying tampons to make up the difference. So, long-term, it'll actually be cheaper to buy re-usable underwear than single-use products. Plus, you'll eliminate waste by finding a reusable period option. And you won't have to worry about harming your body with unnatural tampon ingredients. The peace-of-mind is totally worth the investment. 
Shaping your underwear choices to your lifestyle:
If you're someone who's scared to take the leap of faith into your relationship with Thinx because you're worried you'll feel like a grandma, stop worrying. Thinx underwear ranges from thongs to granny panties, so you can easily find a pair that works for you. I'd recommend opting for 2-3 different styles so you can adjust to the ebs and flows of your period. For example, the thongs are cute but they hold less liquid than the Boy Shorts or Hip Huggers. I currently own a Hip Hugger, Boy Short, and Sport version. And I couldn't be happier with these options. As an active person, leakage is always a concern of mine. But none of these options have failed me thus far.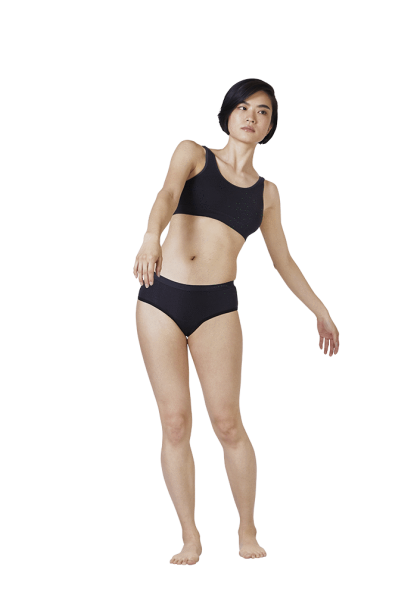 Testing my Thinx in the wilderness: 
Most of the time, my backpacking trips range from 2-5 days. Wearing Thinx underwear in the wilderness is no different from wearing any other kind of underwear. EXCEPT that Thinx alleviates all your worries associated with periods. And I can't tell you how much of a relief it is to know that your period won't be a struggle while you're three days from civilization. Not only are they reliable, they're also easily washed. So if you bring a few pairs with you on your expedition, you can wash one pair while you're using another. 
Construction and durability:
After several months of use, these underwear show no sign of wear. There's no doubt in my mind that I'll get a ton of use out of them. 
My experience with Thinx:
I know you think I'm just saying all of this because Thinx gave me some underwear to test and so I can't possibly be telling you the truth. But think again. Not only do they offer a truly life-changing product, but they're also out in the world combatting inequality through activism. And that, alone, is enough of a reason for me to be a life-long supporter. 
I don't think I realized how much I would come to believe in Thinx underwear when I introduced them into my life. It feels a little silly to be so passionate about underwear. But ultimately, I can't rave about these enough. By backing this company, you're not only investing in yourself, but you're also investing in the future of women all around the planet. 
Experience
I've been in the world of long-distance backpacking for nearly five years. But I've been a woman who deals with periods on a monthly basis for 18 years. Thinx is by far my favorite way to handle my monthly cycle.
Source: tested or reviewed it for the manufacturer (kept it)

The author of this review received a sample of the product from the brand or its representative in exchange for a review.
Your Review
Where to Buy
Help support this site by making your next gear purchase through one of the links above. Click a link, buy what you need, and the seller will contribute a portion of the purchase price to support Trailspace's independent gear reviews.
You May Like