Tilley LTM6 Airflo Hat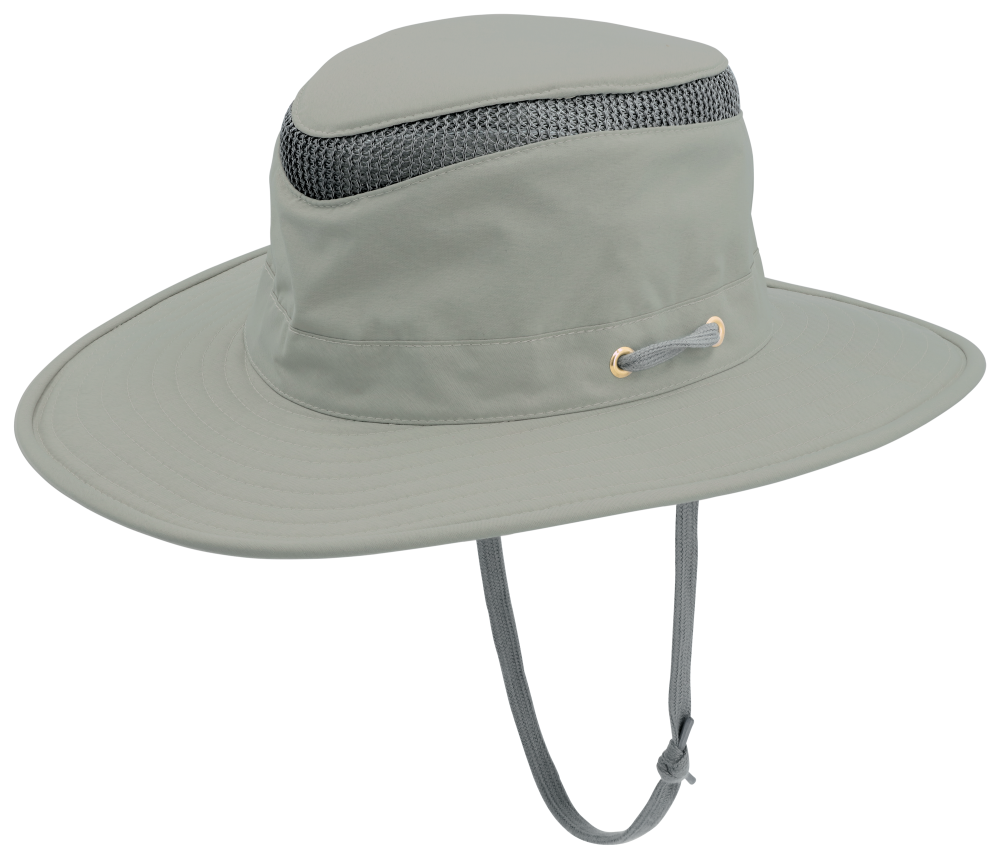 The USPS creed, "Neither snow nor rain nor heat nor gloom…" may have been close, but they apparently weren't referring to the Tilley LTM6, otherwise known as the Airflo Hat, when their proposition was adopted. It would have more closely resembled, "Bring on the blinding snow, drenching rain, and scorching heat…"
Pros
Comfortable
Won't stretch
Guaranteed for life, 100% replaceable if it wears out!
Floats
Lightweight, 93g
Cool in warmer months, warm in cooler months
Hand-sewn and made in Canada
Blocks 98% of harmful UVA/UVB radiation
The USPS creed, "Neither snow nor rain nor heat nor gloom…" may have been close, but they apparently weren't referring to the Tilley LTM6, otherwise known as the Airflo Hat, when their proposition was adopted. It would have more closely resembled, "Bring on the blinding snow, drenching rain, and scorching heat…"
I've respectively boasted upon many hats in my day; the Tilley LTM6 Airflo Hat (Airflo) has outperformed each and every one!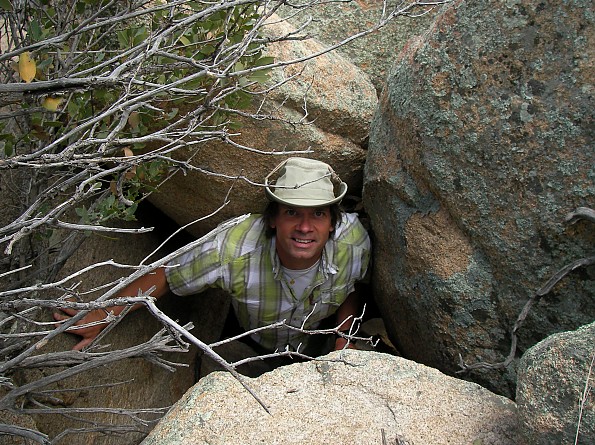 Cochise Stronghold Hiking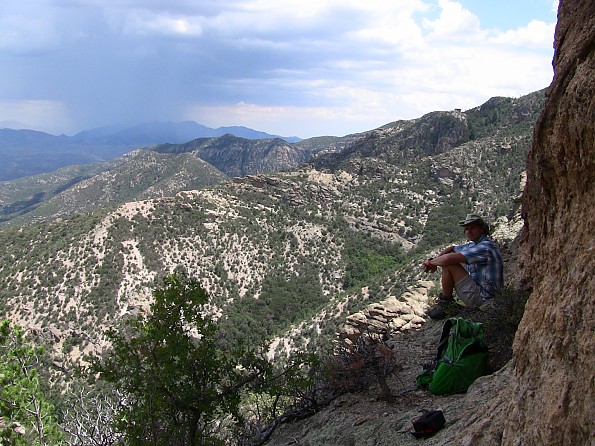 Oak Creek Canyon, Bassett Peak Hiking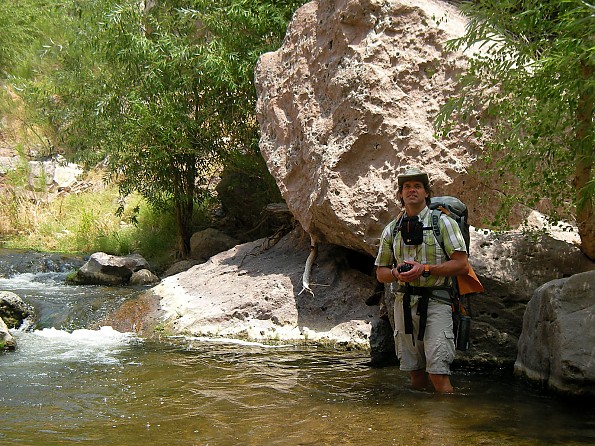 Aravaipa Canyon Backpacking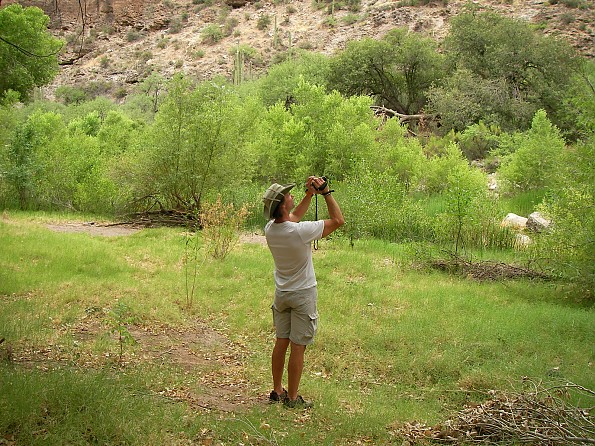 Aravaipa Canyon Backpacking
Handcrafted in Canada, with "persnicketiness", adds Tilley, of nylon, polyester mesh and polyethylene foam, this hat is designed to perform with outstanding results, or it will be replaced, free of charge! That's right, if you wear it out you'll be wearing a new one, on Tilley! Don't believe me…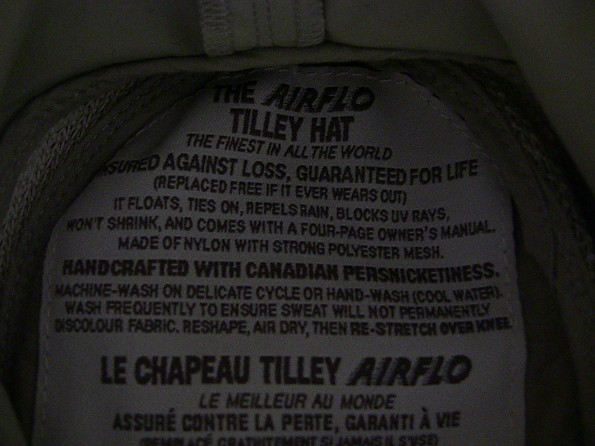 The Finest in All the World! Insured Against Loss, Guaranteed for Life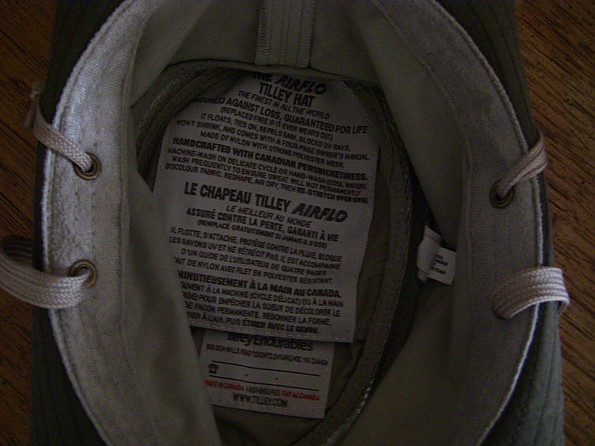 Fine Workmanship and Materials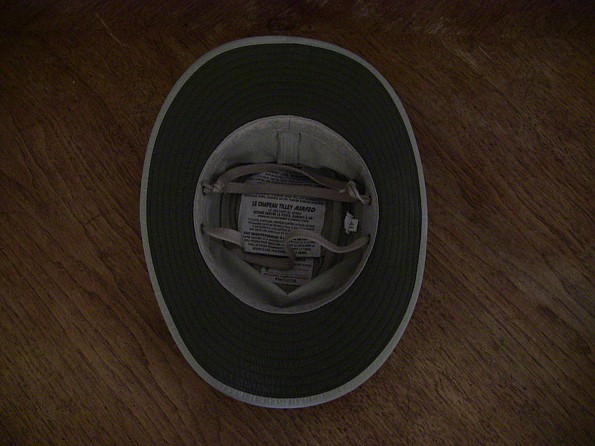 The Airflo is Easily Reshaped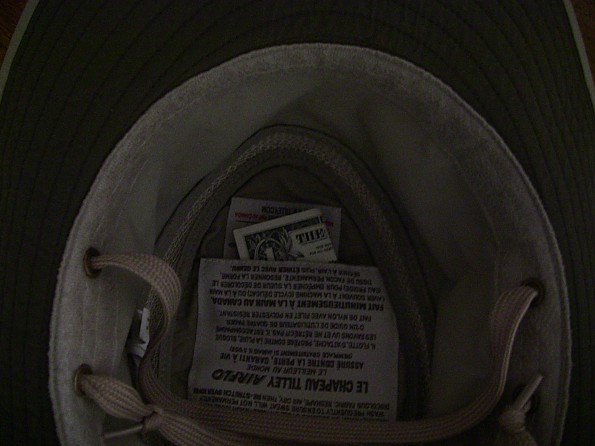 Crown Pocket Demonstration, and Wind Cord Tucked into Crown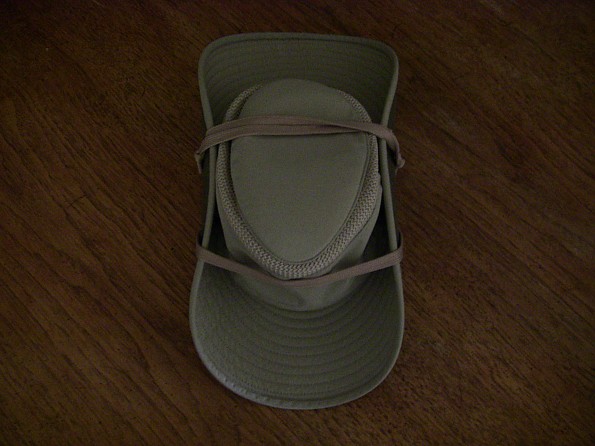 Wind Cord Reshaping Brim for Cool Weather Wearing
Consider Tilley's warranty and guarantee for a moment. Has any other company ever made such a promise? I'm not aware of one. This is truly an investment that you will enjoy for your entire life! They want you to wear their product until you wear it out, and talk about it, such as my cheerful, unpretentious boast. And, that's exactly why I'm boasting, because I love this hat and, when or if I wear it out, they'll replace it, free of charge. That is incredible customer service!
Without question, Tilley has virtuously won my loyalty, and it's because they stand behind a product that performs as stated. How great is that? I've put this hat through it's paces and still, I have a hat that performs today, as it did the day I received it. OK, enough celebration, but before I cease, remember the USPS creed? Tilley's may just be, "it floats, ties on, repels rain, blocks UV rays, won't shrink, and comes with a four-page owner's manual". If only it could calm a vigilant canine…
How Functional is the Airflo…
By far, this is the coolest, most breathable, air circulating wearing hat I've worn in the desert, and it has respectfully and successfully facilitated many more adventures I otherwise may not have made. Prior to this hat, I was often too hot to venture into the wilderness as temperatures approach 105ºF, regardless of sun protection. Now, I'm cooler, comfortable and able to withstand heat beyond my previous limits. My head and face are fully protected, with unrestricted vision, and the hat easily conforms, with the assistance of wind cord, to allow more air and sunlight circulate about my head, if desired.
The Airflo does not overwhelm, nor stick to my head, wearing quite comfortably without undue restriction. I'm able to wear sunglasses without discomfort, an issue I've had with many hats, and the chin straps keep the hat taught, on my head, in high winds. When I desire a temporary reprieve from the hat, I'll either slide it off my head, allowing the wind cord to hang on around my neck, or I'll take it off completely, roll it up and stuff it in a pocket. When the Airflow is once again desired, simply unroll, give it a quick stretch/reshape and it's back on your head, like it never left.
This hat offers the benefit of warmth, maintaining warm circulating air, when it's cool and refreshing vented cover when it's hot. I find it perfectly suitable for all weather conditions, including dry heat and high humidity.
The spacious, velcro-enclosed storage pocket inside the crown is plenty large enough for my modest wallet, including contents, and a spare key.
The Airflo Takes its Fair Share of Abuse…
I've rolled it, folded it, crinkled it, stuffed it, tossed it, thrown it in the lake to see if it indeed floats (it did), sat on it, travelled with it, slept with it on, chased it, dropped it, loaned it, and washed it, all numerous times, which, by the way, numerous washings, in particular, are highly recommended to prevent considerable damage due to perspiration build-up. The Airflo takes its fair share of abuse and begs for more.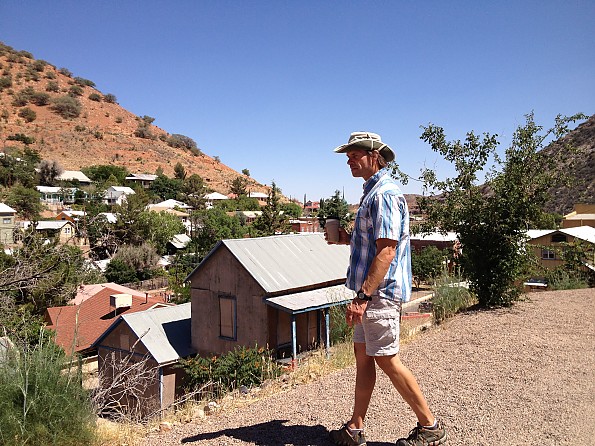 A beautiful Day in Bisbee, Arizona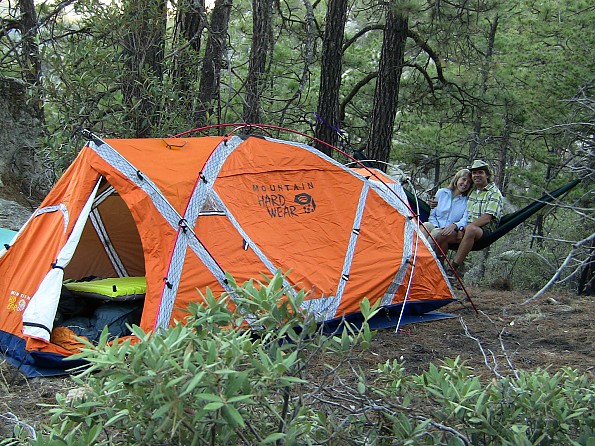 Janice & David, Wilderness of Rocks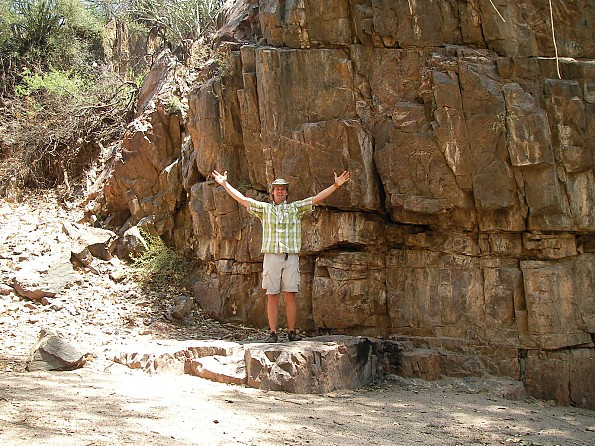 Pack-off Break in Aravaipa Canyon
It's All About Us…
The balance between material, workmanship, care, warranty and a pleasant North American company, makes the Airflo a very desirable hat. Once they've finished with it, they seem to extend their deepest wishes and offer the public their finest product, to make our journey more enjoyable!
Airflo Features Include…
Constructed from 100% supplex nylon and 100% polyester mesh.

The fabric is certified to block 98% of harmful UVA/UVB radiation and deliver an ultraviolet factor (UPF) of 50+, the maximum rating given.

Although it blocks 98% of UV rays, some rays COULD enter through the ¾" mesh.

The ¾" mesh allows plenty of positive air circulation, an absolute necessity for comfort!

Hand-sewn using very strong thread; all seams are lock-stitched so they won't unravel.

The brass is from Britain and is the best there is.

Dark under-brim to reduce glare from water, sand and pavement.

Brim repels and channels water away for improved foul-weather protection.

A layer of closed-cell foam in the crown, and in the brim, providing positive buoyancy.

Tuck-away, adjustable, fore and aft Wind Cord, for wind protection when needed.

After washing, smooth and reshape by hand and set it out to air dry. When the Hat is dry, simply re-stretch it.

Will not stretch or shrink.

Four-page owners manual.

A Hydrofil anti-sweat band, which is wicking, soft and comfortable.

Hidden velcro-closure pocket in the crown for concealing valuables.

Available in thirteen sizes.

And, according to Tilley, "those who wear the Airflow usually have innate good taste, creative minds and uncommon intelligence".
I Prefer to Wear My Airflo…
All the time! In fact, there are very few instances, save the necessity for evaporative cooling, I may not need to wear it?
I wear this hat when I leave my home, just about every time, and I particularly prefer to hike and backpack with the Airflow. In fact, hiking and backpacking without it would be a serious misfortune. Head cover is essential in the wilderness, preventing hyperthermia and exhaustion, and the Airflo will always be THE hat I reach for to accompany me!
The Airflo wears well, feels wonderful, functions superbly, and considering the abuse this hat has endured, it continues to look fantastic. Shopping, fishing, boating, trail running, fitness walking, riding horses, etc., and for attending any local outdoor or out-of-town event, I love this hat, wear it often, and I've received many revering compliments.
Specifics…
I received the Airflo as a gift, following many months of whining and pining. You could, too!
The Airflo has been worn in all climates and conditions associated with Arizona, from desert, to grassland, spruce/fir forests, both rural and urban events, and throughout all five southern, Arizona seasons (some, including I, consider monsoon a season of itself in southern, Arizona).
Summary…
There's a good possibility that the Airflo may fly off my head, when wind cord have not been engaged, and down into a canyon, lost forever. In such an event, I'm no longer warranted for loss and will, in fact, rush right out to purchase another Tilley! I have no reason to believe that another hat may serve me better, as much as I have shopped. The Tilley Airflo is, in my humble opinion, the best hat on the planet. I've worn the Airflo in desert extremes including heat well above 100ºF, freezing temperatures, and for protection against drenching summer monsoon. I'm more than happy to endorse a product that performs phenomenally! The Tilley Airflo is that hat, a hat for life!
Reach Your Summit!
All photos, copyright, WildDrake!
I have no, nor have I ever had any affiliation with Tilley, now or in the past.
Source: received it as a personal gift

I used this hat in the desert on the PCT from Campo to Big Bear in late April - early May 2009. The brim is the right size to afford maximum protection from the sun during the high UV mid-day hours. In fact, at the end of Fuller Ridge on Mt. San Jacinto the ambassador of the PCT, Billy Goat, was encamped, also wearing this hat.
The only downside that I noted was that in true desert conditions or where reflections off the surface of a body of water or light colored terrain are likely to occur, such as fishing, mid day desert hiking or snow fields, a kepiwould offer better protection from radiant UV exposure. Ultimately, that is a matter of personal choice in headgear.
Otherwise, this hat served admirably, and the crown is relatively well ventilated. I felt that it fared well in competition with the sun umbrellas encountered on the trail. I would buy this hat again.

This Tilley hat is for any adventurist who likes to play hard and look good all at the same time.
The Airflo hat does as the name says, it allows air flow to keep you cool, yet it provided you cover from the elements. It is a very lightweight hat, and features a chin strap for those windy days out on the water. Hey it floats too, and there is a secret compartment in the top of the hat to stow away a few bucks or your credit cards.
I would recommend this hat to anyone who loves to hike, fish, canoe, boat, or garden.
Price Paid: $70

Bought my Tilley today!!!!
I have wanted a Tilley for years. I wouldn't buy it because it cost too much. I just recently had a life threatening health experience. I'm gonna be fine. But it's time to cross off my bucket list items. I'll start with the Tilley I bought today. I'm excited.
Source: bought it new

Your Review
Where to Buy
Help support this site by making your next gear purchase through one of the links above. Click a link, buy what you need, and the seller will contribute a portion of the purchase price to support Trailspace's independent gear reviews.
You May Like
Specs
Price
MSRP: $90.00
Current Retail: $64.80-$99.00
Historic Range: $41.73-$99.00
Reviewers Paid: $70.00

Manufacturing
Made in China

Fabric
100% nylon. Mesh: 100% polyester

Weight
113g / 4oz

Brim
Front & Back 3 1/2" / Sides 2 1/2"

Crown Height
4 in side crown height