UCO Clarus

Top 50 in Battery-Powered Lanterns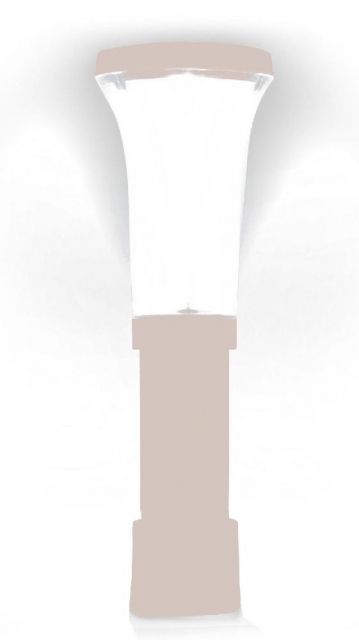 Specs
Price
Historic Range: $9.29-$19.99
Reviewers Paid: $15.00-$19.99

Reviews
3

reviews

5-star:

0

4-star:

2

3-star:

0

2-star:

1

1-star:

0
A truly worthy replacement for the venerable UCO Candle Lantern. It's lighter, brighter, sturdier, safer, easier and has more uses.
Pros
Very light weight
Excellent lens frosting diffuser
Switchable intensity is perfect for twilight to total darkness
Waterproof
Windproof
Very effective as a flashlight
Soft, steady lantern light when extended
Tucked-away hang loop
Cons
Could use a 2nd hang loop on the bottom
Provides no heat in an emergency
The single control button for intensity is tricky
Although I have been a devoted user of the Original UCO Candle Lantern for well over a decade, carrying it for dozens of trips and many hundreds of miles of wilderness backpacking, I've chosen to replace it with the UCO Clarus Collapsible LED Lantern.  The Clarus has been one of those rare purchases (and for under $20) that makes me feel happy every time I glance at it.
For starters, its light weight—about 4 ounces with batteries—makes it an obvious candidate for lightweight backpacking. It requires 3 AAA batteries, which grant it over 60 hours of light (at the dimmest setting). While none of my excursions has lasted more than ten dark winter days, this little jewel could handle a much longer trip without the need for spare batteries. 
In its brightest mode, the lantern far outshines the original UCO Candle Lantern, and without the flame flicker and vulnerability to wind. No more soot-dimmed globe. No more temporary blindness when a companion glances over with a bright headlamp. 
At the low setting, the soft light is perfect for use in total darkness, while conserving battery power. The flip-out hang loop—much smaller than the long bale of the candle lantern—makes it a better and safer fit for hanging inside a tent. I do wish it offered a second loop on its bottom.
When the Clarus globe body is left in its compressed position, its parabolic reflector rests beneath the bright LED, allowing it to serve admirably as a well-focused, pure white flashlight. With three intensity settings (curiously beginning with "medium," then clicking to "bright," "low," and finally "strobe") controlled by a subtle touch of the single button, you can use only the power consumption that you require. I found that single button a bit tricky at first. At the "medium" setting, the beam is no slouch, capable of splashing a bright white spot 15 feet away on a white interior wall in full daylight—an unfamiliar capability for us old candle lantern veterans.
When the globe body is extended, most of the LED light strikes the glossy underside of the parabolic reflector, which spreads it nicely over the inner surface of the frosted housing. At the "medium" setting, lantern mode easily illuminated my entire living room during a recent storm-related power outage. Because of the frosted globe and the parabolic underside of the reflector, there is no longer any need to carry the optional fold-flat steel reflector that I regularly placed atop the old candle lantern.
Aside from its usefulness in backpacking, this little jewel (both flashlight and lantern) is so small and so effective that it is perfect as a component in an emergency kit for homes and automobiles. I guess that's a use for the "strobe" setting.
Even though it easily fits into the candle lantern's fleece pouch, there's really no need for the added protection.  In its compressed position, it would be a challenge to break it accidentally, either by dropping or from a surprise blow while in an exposed backpack pocket.
I do wish the intensity settings started with "low," then to "medium" and "high," since in a very dark setting, I don't want my dark accommodation to be lost while fumbling to reach the "low" setting.  So I just cover the end with my other hand, while bringing it to "low." I suspect this is a design choice related to its perceived most common use.  The intensity sequence is only a minor issue for me.
I love this thing.  A Clarus Collapsible LED Lantern deserves a place in your backpack, in your glove box and in your home. UCO offers fancier models at higher prices, but they come with significantly greater weight and, to my sensibilities, silly added features.
Source: bought it new
Price Paid: $19.99

Reliable and convenient lantern/flashlight combo. A great value for any backpacker.
Pros
Compact/lightweight
Inexpensive
Multi-functional
Last long on 3 AAA batteries
Cons
Closed hanging ring
Light spills to the side in flashlight mode
The UCO Clarus is a convenient little lantern/flashlight. When collapsed it focuses the beam out the front lens for use as a flashlight. When expanded it allows the light to shine out the sides of the frosted globe for use as a lantern. It's powered by 3 AAA batteries and has a high, medium and low brightness level and a strobe mode. It is rugged and water-resistant. This is a great little lantern to hang around the campsite or inside your tent.
I recently bought a second Clarus. Just because it is such a handy item at a great price. My first one I've had for years and is still working great. The newer version advertises 119 lumens on high and the older version is 150 lumens. I don't notice much of a difference in the brightness of the two. It's comforting to have one of these as a secondary light source to my headlamp when I go backpacking, simply because I've had headlamps fail in the past.
The only improvements I would like to see on this light would be a split hanging ring (like the ones on the Black Diamond lanterns), so you don't have to use a hook or carabiner to attach to a tent loop. The other thing is that the bulb should be enclosed more when collapsed in the flashlight mode. Currently as a result some wasted light spills out the sides and you have a less focused beam.
It's not the best or brightest lantern, or the best or brightest flashlight, but it's a great light for the price to use for camping, backpacking, or just around the house.
Source: bought it new
Price Paid: $15

Great little lantern for camping, backpacking, and bike touring.
Pros
Small and lightweight
Lantern hangs easily inside most tents
The bulb burns bright
It's a flashlight and turns into a lantern with an easy pull of the base from the top half of the light
Cons
Once the bulb burns out, the lantern is useless. This is a disposable product, not friendly to the environment.
I purchased this lantern for a bike tour, but used it for multiple festivals, camping trips, and backpacking adventures. To be fair, I loved using this light while it worked. I have many products that use AAA batteries, so replacing them with fully charged batteries was taken care of the night before leaving. I rarely used the light in the rain, so I'm not sure how it behaves.
The plastic is very durable. I could use this light for another 5 years, but it has burnt out. I'm very disappointed that I'm not able to replace the bulb. I love the outdoors and feel sad that I have been using a disposable product. For this reason, I'm leaving this review.
Buy a light that encourages users to replace the parts that may burn out. Mine is heading to the landfill, far too early.
Source: bought it new

You May Like
Recently on Trailspace