UCO Micro Candle Lantern

Top 50 in Fuel-Burning Lanterns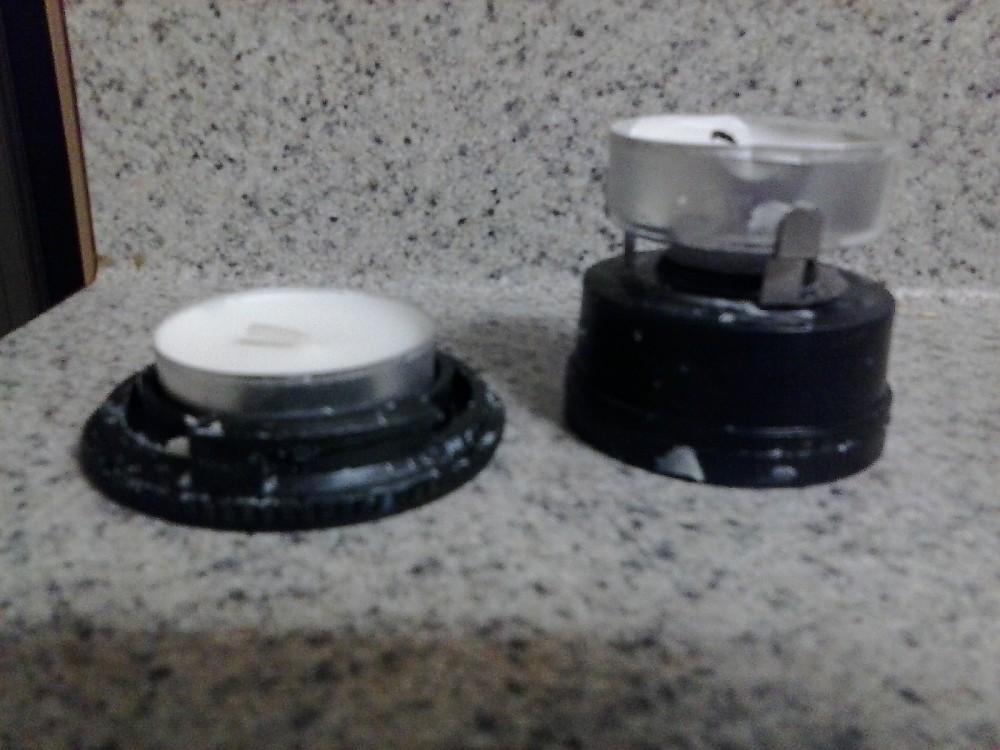 Specs
Price
Historic Range: $8.97-$14.99
Reviewers Paid: $10.00-$13.95

Reviews
4

reviews

5-star:

0

4-star:

0

3-star:

1

2-star:

2

1-star:

1
If you like the warmth of a flame and the safety of a candle lantern, this smallest of all does the job.

There are construction problems, but it does burn dependably for about five hours for around a nickel.
Pros
Warm glow of an actual flame
Burns for about five hours on one small tea light
Chimney makes for a bright light and the safest way to burn a candle.
Cheap! Tea lights work out to about a nickel each when bought in packs from a dollar store.
Spare candle fits into base.
Chain with hook makes it easier to hang more places.
Cons
Flimsey construction keeps chimney from staying up.
Wax doesn't completely burn like it does in the larger ones, so can drip.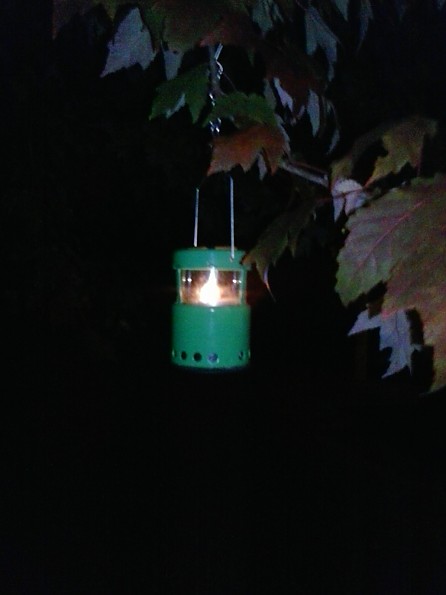 This smallest of all the candle lanterns does have its issues.  The flimsy construction of the struts holding up the glass chimney means that it rarely stays fully extended and straight up when stood on the base, rather than hung.
It also does not use the ingenuous spring fed mechanism of the standard candle lantern that lets those burn almost all their wax. So this one usually does drip into the base, and will drip on everything else under it if jarred. I don't use candles in tents, but something to keep in mind if you do.
That said, this little one goes on every camping trip where weight isn't an issue. It works well enough to provide a spare light for moving around at camp. Best of all, it's cheap enough to use and the burn time is just right to use as a convenient nightlight—I leave it just outside the tent, let it burn out for the last couple of hours, and pick it up in the morning.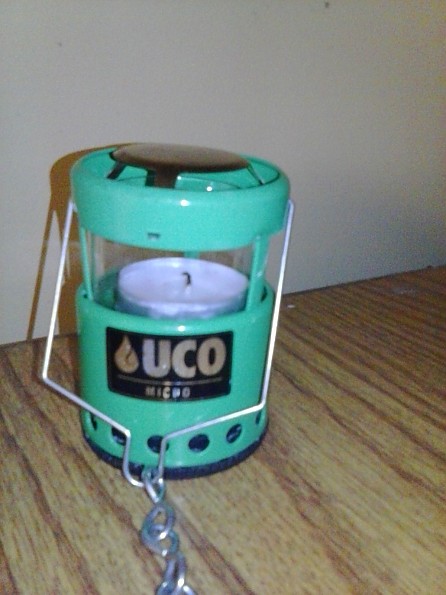 This is as straight as I can usually get to stand when not hanging.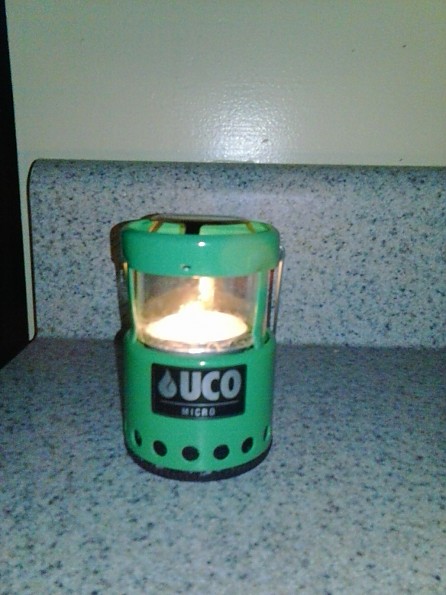 Of course it would stand completely straight when I wanted to show how well it worked even with the tilt! This is maximum height.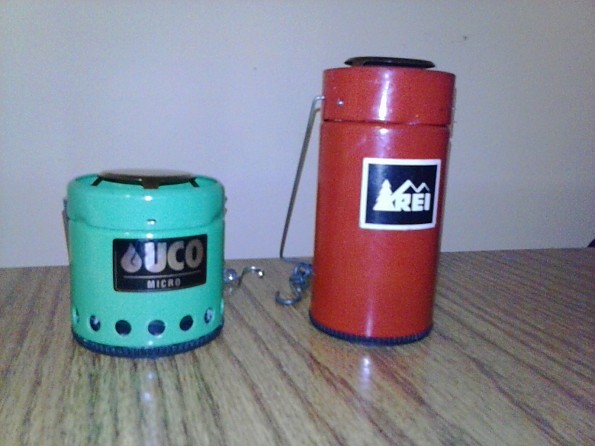 Closed, next to closed full sized lantern.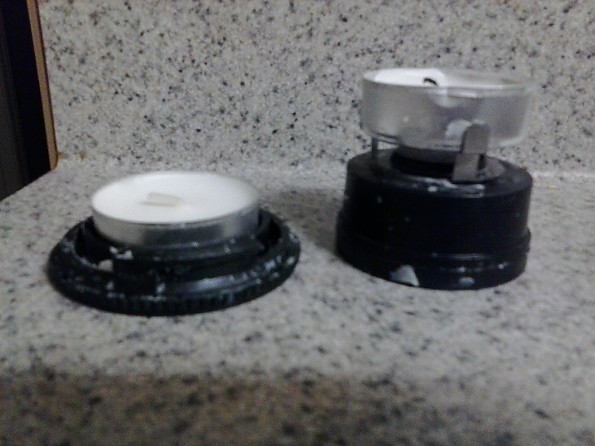 Base with spare. This was cleaned after the last trip, still shows where the wax was.
Source: bought it new
Price Paid: $13.95 USD at REI

I like candlelights for the coziness, but both of the ones I had caught fire with a 5" large flame standing from the lantern. Luckily I caught the fire in time (both times). My thinking is that it was because I used them inside and the lack of wind makes them overheat.
Pros
Nice compact light
Cozy when function as intended
Cons
I had two that both caught fire (when used inside)
Source: bought it new
Price Paid: $10

Smaller, but can spill wax.
Pros
Pleasant light
Can use when a campfire is not allowed.
Can reduce condensation in a tent
Can use inexpensive tea lights
Cons
Size and weight is greater compared to LEDs
Gets hot, so use the chain and be careful!
Can drip
I bought this as alternative to the regular candle lantern because it packs smaller and uses tea lights. Tea lights are super cheap.
It is great at that, but unfortunately, it has a big drawback that tea lights liquefy quickly once lit. There are vents at the bottom of the light which will allow molten wax to run out if spilled from the tealight. That is almost certain to happen if the lantern is hung, especially if in a tent to reduce condensation, or moved.
Source: bought it new
Price Paid: $12

I didn't expect much, but this lantern still disappointed me.
Pros
Uses cheap tea lights
Throws a tiny amount of light so you don't' go night-blind
Did I mention it uses cheap tea lights?
Cons
Cheaply made
Does not open and close smoothly
Buy 100 tea lights at Ikea for what UCO gets for only 6.
I own an UCO led lantern and think it is an excellent product. I own an UCO Original candle lantern and it is a pretty good piece of kit. So with this tiny lantern we have an unreliable slide mechanism, cheap materials, and minimal light output. UCO, what were you thinking?
I got nothin' here.
Source: bought it new
Price Paid: $13.70 including free shipping

You May Like
Recently on Trailspace