Wooden Snowshoes
While most modern snowshoes are made from plastic or aluminum frames with synthetic decking, some manufacturers still offer traditional wooden frame snowshoes.
Top Picks
Maine Guide Snowshoes Rabbit Hunter

(1 review)
I tend to like going through non-traditional trails or breaking my own trails. These snowshoes go through brush and as they claim have reverse. These shoes allow you to back up without hanging up. Great floatation in powdery snow, lightweight, and have ice grips. Bindings are secure, durable, and easy in easy out, even with heavy mittens.
Reasons to Buy
Money spent goes towards helping veterans get out into Maine wilderness.
Well made snowshoe with a little Yankee ingenuity involved.
Reasons to Avoid
Ice grips work, but could be better placed
See above, plus see YouTube videos for demo of these or go onto their web site. These are traditional snowshoes narrowed out and curved on both ends. This allows you to walk forward and backwards without hanging up. They go through thick brush and deep powder with ease. While bigger than the metal style snowshoes are as light as they are. The really nice feature is the binding, simple yet very secure. These bindings allow quick in and out even with heavy mittens on. The real win is veteran-made and the sales support getting veterans in the outdoors—win win!
Read more: Maine Guide Snowshoes Rabbit Hunter review (1)
Country Ways Ojibwa

(1 review)
Great snowshoes for deep powder, heavy weight, speed, and easier non-wooded terrain.
Reasons to Avoid
Not for thick woods or for climbing steeply
I recently purchased a new, unused but secondhand pair of these snowshoes cheap. Mine are made in Canada. Some are made in the USA. Mine are very large at 12x60. They look great and truly are quite well made. Sinew webbing with Neoprene bindings. White ash frames. Too long for brushy areas, but anyone with snowshoe experience can get them through an open woods easily. I haven't had them out in deep powder, two plus feet, but have no doubts with their size and ancient reputation they will perform quite well. Maintained yearly they will outlast me. Ojibiwa style snowshoes are often said to be the best...I don't believe there is a best of most things, but they'll do the job I want them to do and I'll be smiling all the way.
Read more: Country Ways Ojibwa review (1)
Faber Bear Paw - Heavy Duty Lacing

(1 review)
A wonderful snowshoe for powder and (especially) wet snow conditions.
Reasons to Buy
Very good floatation
Quiet – no squeak or creak
Heavy duty babiche can handle wet snow
Spaced lacing does not accumulate snow as does Hypalon decking
The Faber Bear Paws, Heavy Duty Lacing come in a 14x30 inch version and a 16x30 inch version. Mine are the 16" wide version. The first thing to know about traditional snowshoes is that they require maintenance. They should get at least one coat of spar varnish prior to their first use and between seasons. They should be brought in to dry between uses. Store them in an airy place out of direct sunlight and keep them off the floor or critters will snack on the babiche. These snowshoes really excel under the following conditions: in the bush, where blowdown and secondary growth would hang up a set of snowshoes with a tail in wet snow — the surface area makes for great flotation, and the widely spaced lacing allows clumps of snow to fall through;...
Read more: Faber Bear Paw - Heavy Duty Lacing review (1)
More Wooden Snowshoes
Trailspace reviewers have shared 16 reviews of 4 different wooden snowshoes.
Other Types of Snowshoes
Find more snowshoes reviewed in these related categories:
Recreational Snowshoes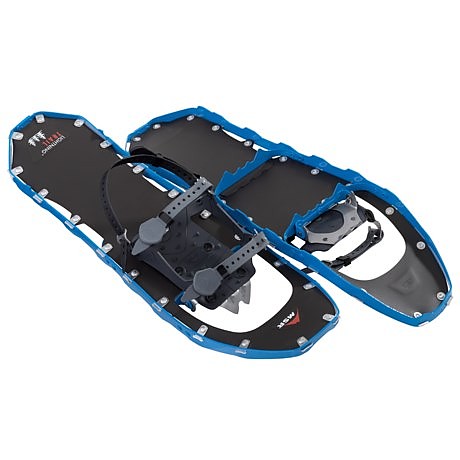 Hiking Snowshoes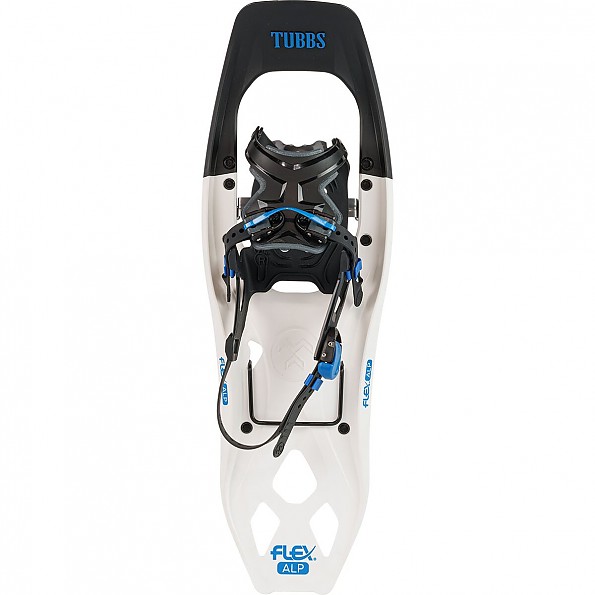 Backcountry Snowshoes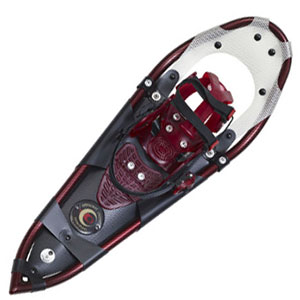 +2 more types
Review Your Outdoor Gear
If you've found this site helpful — or if we've missed something important — please consider paying it forward by some of your favorite (or least-favorite) outdoor gear.
Why? From professional gearheads to outdoor novices, everyone has an important point of view to contribute. will support the outdoor community and help others find the best gear.
Trailspace reviewers are outdoor enthusiasts like you: hikers, climbers, paddlers, backcountry skiers, and trail runners who share our experiences with the gear and clothing we rely on to get outside. Learn more about Trailspace