ConnieD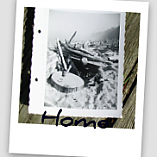 Every year, our family vacation was Michigan to Oregon and back by way of Montana and Wyoming. Every trip, we camped at our family favorite campsites in National Forests and in the National Parks.
In high school, I got into a college mountaineering class.
After many years of mountainclimbing, I got interested in hiking and in kayaking.
I forgot to mention, we had a canoe along on our family vacations.
It is no surprise, to me, I would select a kayak that has a hull built like a canoe.
I make solo float trips. I also like to get on the high mountain lakes of Glacier National Park, MT near my own home.
Gear Reviews (4)
Forums
ConnieD has participated in 13 discussions. View all »