D Mizelle @Dave M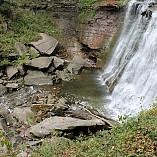 Occupation:
retired
Affiliations: Many years ago my family had a fishing retail business in NC for 20 years. I worked for two years in the 80s for Abercrombie & Fitch when they still had sporting goods. I managed the hunting , fishing , camping and hiking department in the flagship store. I helped outfit customers for hiking, camping , hunting and fishing for both North America and European trips. Many yrs ago one of my siblings worked for Lowe Alpine, Alpine Design and Gerry after a career with other clothing companies.
Activities
Hiking
Backpacking

Cycling

Vitals
| | |
| --- | --- |
| Height | 5'10" |
| Weight | 195 |
| Boot/Shoe Size | 9 |
| Jacket/Shirt Size | lg/xl |
| Pant Size | 33-34 |
I've hiked/ camped in the Grand Canyon, other AZ trails, Colorado in the Nederland and Eldora area, NC , Ohio, TX Big Bend,  etc. Once surfed and camped Baja in the 70s for 4 weeks. Spent 8 weeks camping and surfing the California coast in the late 70s early 80s. Downhills skied a bit and was a volunteer with NSP as a X-country ski patroller for several seasons. I like the outdoors in general. I'm as happy camping on a lake as I am on a beach or in mountains. My favorite is cooking outside after a strenuous day, maybe because I worked in restaurants some. I think its the satisfaction of refueling for the next experience. My other sport is cycling both road and mtn bike. About 15 yrs ago I did my personal best century ride , 106 miles in 4.5 hrs.
Gear Reviews (8)
Forums
D Mizelle has participated in 3 discussions. View all »