David Williams @David Williams 2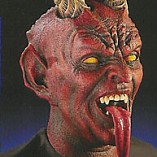 I am a:
70-year-old backpacker
Location
: Williamstown, MA
Occupation:
EMT
Affiliations: I am unconnected with any maker, seller or salesperson of outdoor gear. Feel free however to send me any gear you would like! Oh...and feel free to toss me any vouchers you may wish for the local liquor outlet or a decent tattoo artist!
Activities
Vitals
| | |
| --- | --- |
| Height | 5' 10.5" |
| Weight | 212 |
| Torso Length | long |
| Boot/Shoe Size | size 11 (11.5 with thick socks) |
| Jacket/Shirt Size | XXL |
| Pant Size | 38x32 |
I am about a quarter mile from the VT border and spend a fair amount of my indoor time at my wife's house near Rutland.  Incidentally, I am also about a half mile from the AT.
I have a favorite mountain group in the Adirondacks but I can rarely get there. Now I must content myself with mostly the Long Trail, which is not much in the way of suffering.
Currently I am hoping to pry loose time to do two hikes: from the MA border to my home, maybe three days if I have any fitness. I am also hoping to do the LT from Rutland to my home, assuming again I can get the time, realistically about seven/eight days. If time presses, I may be able to do Manchester to home in something like four/four and a half days.
Time is a killer as I am most busy in the summer, dealing with injuries professionally. I have worked at an athletic camp and of late at Spartan races as an Eventmedic. I have been inspired at the age of 64 to do my first Bad Mudder. I plan to work one day, run the other. This summer I will be doing medical work at a religiously oriented camp in the Berkshires.
And BTW I may carry the most first aid gear of anyone you are likely to meet. Why? No, Grasshopper, not for me, for you and the other less well equipped folk I meet: bleeding, sprained, going into anaphylaxis, etc.  I complained once in a forum about th weight of my kit and a reader suggested that the heaviest thing you can carry is a conscience.
Gear Reviews (15)
Forums
David Williams has participated in 3 discussions. View all »