DECKEL!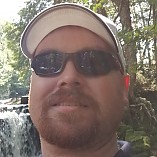 Full Name: private
33-year-old male canoeist
Ottawa, Ontario
Occupation: Buildings-Performance Consultant
Email: private

Affiliations: I wish!! HAHA... Nope, unfortunately I have to pay full price for my gear, or buy it used (kijiji is my friend).
About
I am a cyclist, a downhill skier, a canoeist, an angler, and a geocacher. I also like to hike and portage. When I'm in the canoe, I find it hard to decide whether I'd rather be on open water or in a marshy river, but I know I want to be far away from the buzz of the city. I like to relax on a nice static camping trip, and I also like the exertion of a multi-day tour along a route. Honestly, if I'm in a canoe, I'm happy.
I have a few large wall-maps of Algonquin Provincial Park, Killarney Provincial Park, and the Temagami region, on which I am highlighting all my expeditions... I would like to eventually visit all the major lakes on those maps!
Activities
Hiking
Backpacking
Geocacheing

Canoeing
Fishing

Vitals
| | |
| --- | --- |
| Height | 6' 1" (185cm) |
| Weight | 230 lbs (105 kg) |
| Torso Length | Tall |
| Boot/Shoe Size | USA: 10.5 (Wide) |
| Jacket/Shirt Size | Large |
| Pant Size | 36W x 30L |