deluxestogie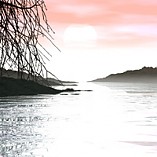 I am a:
71-year-old male backpacker
Location
: Near Blacksburg, VA
Occupation:
retired
Activities
Hiking
Backpacking

Backcountry skiing

Vitals
| | |
| --- | --- |
| Height | 5'8" |
| Weight | 145 |
| Boot/Shoe Size | 10 |
| Jacket/Shirt Size | 40 |
| Pant Size | 33 |
I have been backpacking for well over a half century.  When I started, my first packframe was an olive drab, molded wood, military (Korean War) surplus item with a heavy canvas front.  The gear "pack" itself consisted of my bag of gear attached to the wood frame using a diamond hitch (the same way you would tie cargo to a mule pack).
Ah, the glory of an external frame pack!  It was quite a step up from the pack mule thing.  It was dandy for a 100 pound load.  I gradually drifted toward ultra-light backpacking (duh!), finally aiming for 25 pounds max, without the water, for a 10 day trek.  Only in old age did I finally go to an internal frame pack, and only because it was a gift from my even older brother.
I have camped in temperatures between -10°F and 100°+, rain or shine, snow or daisies.  For years, my preference was for 7 to 10 day hikes, nothing longer.  
My son (then 19) and I spent 8 days of solitude descending the Grand Canyon on the South Bass Trail, following the Tonto Trail to Hermit Canyon, then climbing out on the Hermit Trail--done in early November.  Christmas of the following year, a group of 5 of us descended the Tanner Trail, followed the Escalante Route westward, then onto the Tonto, to climb out the Bright Angel.  I've also enjoyed a Rim-to-Rim-to Rim hike (S. Kaibab to North Rim, then back down, and out the Bright Angel (6 days in June), as well as a 4 day Christmas excursion down Hermit, east on the Tonto, and out Bright Angel.  My last trip into the Canyon was a codger hike down the S. Kaibab to Phantom Ranch, the out the Bright Angel.
Gear Reviews (3)
Forum Posts