devian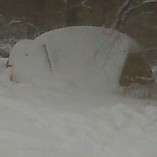 Full Name: private
male backpacker

Email: private

About
Typically a weekender and LOVE deep winter camping. 2-3 weekends a winter season. 1 weekend is always seems to be 0 or below. My "best" was -24 degrees (without windchill).
Camping is my venue so I can do hiking and backpacking. Love it, live it, can't get enough. 4 days? A week?  OK. Longer ?  Great, but, that crazy thing called JOB and CAREER are out there. One day, I WILL thru-Hike ...something. 
Oh, BTW - I'm what most would consider an old guy - over 55.
Activities
Vitals
| | |
| --- | --- |
| Height | 5'7" |
| Weight | 155 |
| Boot/Shoe Size | 10.5 |
| Jacket/Shirt Size | M |
| Pant Size | 31/30 |