DRMeschke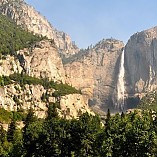 I am a:
30-year-old backpacker
Location
: Georgia
Occupation:
Rental Assistant and Trip Leader at CORE Outdoors
Email:
davisrmeschke@gmail.com
Activities
Hiking
Backpacking
Rock climbing

Canoeing
Kayaking
Fishing

Vitals
| | |
| --- | --- |
| Height | 6 ft 0 |
| Weight | 150 |
| Boot/Shoe Size | 9 - 9.5 |
| Jacket/Shirt Size | Medium |
| Pant Size | 30 |
Been whitewater kayaking since 2008, when a friend asked me to paddle the Ocoee with him. This sparked a passion for the outdoors that would later get me into backpacking in 2010, when another friend took me on an 80 mile trip through the Georgia section of the Appalachian Trail. I most recently have immersed myself in climbing, both indoors and outdoors, and becoming a gear junkie which has been fun and addictive (but expensive!).
I am from Georgia and currently go to school in South Georgia. Not a lot of great hiking in South Georgia, but I make frequent trips to the AT in North Georgia for backpacking, hiking, whitewater, and climbing. If you'd like to know more don't hesitate to ask!
Gear Reviews (12)
Forums
DRMeschke has started 3 forum threads and participated in 12 discussions. View all »