FrauStranger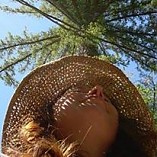 I am a:
hiker
Location
: Maine
Occupation:
Program Director
Activities
Hiking
Backpacking

Snowshoeing
Canoeing

Vitals
| | |
| --- | --- |
| Height | 5'4" |
| Boot/Shoe Size | 7.5-8 |
Family lore has it that my parents took me on my first camping trip when I was six weeks old.  I've rarely missed a camping season since.  Growing up I hiked and camped throughout upstate NY in the Adirondacks and Finger Lakes regions on family trips and as a Girl Scout.   
Now I am passing on my love of the outdoors to our daughter who took her first camping trip at 6 months old.  Every year we hike further and higher, often in Baxter State Park and other spots in Northern New England.  
I am most at home in the natural world.  It reminds me how small, yet precious each one of us is and how interconnected we are. 
This quote from Kathleen Dean Moore's recent book, "Wild Comfort" sums it up:
"I don't know why we live or die, whether that's necessary or contingent. But I will tell my students this: life and death are all or nothing. When you die, it's done, the chance is gone. So when you live? When you live, make it all. Don't wait for the rain to stop. Climb out of your tent with your mind engaged and your senses ablaze and let rain pour into you" (167–168).
Gear Reviews (3)
Forums
FrauStranger has participated in 4 discussions. View all »