Frazier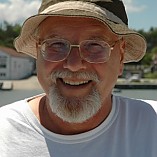 Full Name: private
72-year-old man
Athens, AL
| | |
| --- | --- |
| Re: REI Base camp 4, Marmot Den 4, or ? | September 22, 2009 |
| Re: Are Gore-Tex boots really the best for waterproof qualities? | August 24, 2009 |
| Re: REI Base camp 4, Marmot Den 4, or ? | August 9, 2009 |
| REI Base camp 4, Marmot Den 4, or ? | August 3, 2009 |
| Laacke and Joys in Milwaukee | July 16, 2009 |
About
I have been a car camper all of my life and started motorcycle camping in 1998. Every year for the past 10 years, I have taken several trips and have tried to find gear that is small enough to pack on motorcycle but yet functional enough to assure dry, warm, and comfortable camping trips.
My favorite places to camp are Deep Creek Campground (in the Smokies) and Peninsula State Park (Door County Wisconsin).
In 2008, I published a book titled, "Lightweight Camping for Motorcycle Travel." For more information, please visit my Web site.
Activities
Vitals
| | |
| --- | --- |
| Height | 6 feet, 2 inches |
| Weight | 260 |
| Boot/Shoe Size | 14 |
| Jacket/Shirt Size | 50 |
| Pant Size | 44- 32 |