gazedrop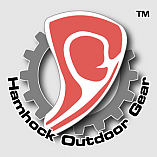 103 reviewer rep
0 forum posts
joined Apr 9, 2013


I am a:
49-year-old backpacker
Location
: Bay Area, CA
Occupation:
Company Founder
Website:
http://www.hamhockoutdoor.com
Affiliations: Founder of Hamhock Outdoor Gear.
Activities
Hiking
Backpacking
Canoeing

Kayaking
Fishing

Vitals
| | |
| --- | --- |
| Height | 5'-11" |
| Weight | 155 |
| Boot/Shoe Size | 10.5 |
| Jacket/Shirt Size | Medium |
| Pant Size | 30" |
Hello. My name is Erik Rocha, the founder and creator of Hamhock Outdoor Gear.
My mission with my company is to create thoughtful gear for life's great adventure.
My mission here is to review gear (other than my own) that I have used and have experience with. There is so much great gear out there, but many things have faults (even if they're tiny.)
The bottom line is that we have limited resources in time and money, and as an outdoor enthusiast I hope to put in my 2 cents to this great knowledge base.
Now go get outdoors!
-Erik
Gear Reviews (3)