Hubsbro57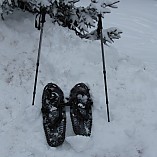 I am a:
64-year-old backpacker
Location
: Harrison, MI
Occupation:
Retired Chief Petty Officer
Activities
Hiking
Backpacking
Snowshoeing

Orienteering
Canoeing
Kayaking

Vitals
| | |
| --- | --- |
| Height | 5' 9" |
| Weight | 200 lbs |
I am an avid camper and hiker. I have been enjoying the outdoors since I was a young boy. I have been a scout leader for many years. Winter, summer, spring or fall!!! There is nothing better than taking a new trail and finding out where it goes.
Living in Michigan has afforded me with some of the best hiking and camping spots in the world! The NCT, Sleeping Bears Dunes, Pigeon River with the Elk herd.
Get Outdoors!!!
Gear Reviews (5)