Inga Aksamit
MEDIA
INCENTIVIZED REVIEWER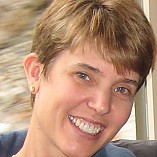 928 reviewer rep
2 forum posts
joined Aug 13, 2016


I am a:
64-year-old backpacker
Location
: Sonoma County, CA
Occupation:
Outdoor writer, backpacking trip leader
Affiliations: TrailSpace Reviewer of the Month September 2017! I'm a Sierra Club backpack trip leader and conduct backpacking classes at Sugarloaf Ridge State Park in California. My focus is on moderately long distance hiking (100-200 miles) and light/ultralight gear. I've been testing and reviewing backcountry gear for several years for major manufacturers. I attend the Outdoor Retailer show regularly.
Activities
Hiking
Backpacking
Snowshoeing

Canoeing
Mountain biking
Skiing

Vitals
| | |
| --- | --- |
| Height | 5' 8" |
| Weight | 132 lbs |
| Boot/Shoe Size | 9 |
| Jacket/Shirt Size | Medium |
| Pant Size | 8 |
I'm an enthusiastic explorer who loves to share my discoveries, whether it's a stunning scenic location, a challenging backpacking route or an essential piece of backcountry gear.  I hike and backpack in the summer and downhill ski in the winter. My favorite hikes are 100-200 miles long, mostly in the Sierra in California but also in other countries. I've published two books, "Highs and Lows on the John Muir Trail" and "The Hungry Spork: A Long Distance Hiker's Guide to Meal Planning." I've been testing and reviewing gear for such major manufacturers as Sierra Designs, Gossamer Gear, ExOfficio, REI and Granite Gear, among others, for several years. I love learning about products, manufacturing techniques, social consciousness and try to target products for their best use, whether it's car camping, backpacking or travel. 
Gear Reviews (34)
Forums
Inga Aksamit has started 1 forum thread (including 1 trip report) View all »