jock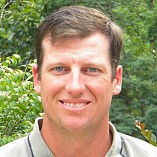 Location
: Louisville, KY
Occupation:
small business owner
Website:
http://decksunlimitedky.com
Activities
Hiking
Backpacking
Mountaineering

Fishing
Dirt bikes
boating

Vitals
| | |
| --- | --- |
| Height | 5'9" |
| Weight | 175 |
| Torso Length | 21" |
| Boot/Shoe Size | 10 |
| Jacket/Shirt Size | L |
| Pant Size | 32 |
I have always enjoyed being outside , i work outside and spend most of my free time there as well. I love the solitude of being in the woods and mountains. The mountains and the on the water are my two favorite places and i will always go back . I mainly go by myself backpacking and thats fine while hiking but i must admit that the camping would be more enjoyable with a friend. I like to push myself to travel farther to achieve certain goals but still enjoy the great views along the way. Experiencing the peace and vulnerability of being in the mountains helps me appreciate life and the fragile nature of it.
Gear Reviews (2)
Forum Posts
| | |
| --- | --- |
| Best 7 day trek in John Muir | August 13, 2016 |
| meal advice | February 25, 2015 |
| Calling All Wood Stove Users | February 23, 2014 |
| Favorite Wilderness? | March 4, 2014 |
| Smokey mountain advice | February 26, 2014 |
| kids packs | March 4, 2012 |
| A beginners guide to tarps | March 23, 2012 |
| Removing odor from hands in the backcountry | June 21, 2012 |
| Adjusting to civilization after a long hike | June 21, 2012 |
| Lost, Turned Around, Etc. | June 26, 2012 |
| Hikers hogtie a man that try to take them hostage... | May 13, 2012 |
| Best tunes to hike to. | June 3, 2012 |
| Missing backpacker found alive after 3 weeks with her pet cat? | March 9, 2012 |
| Removing toenails/nailbeds in the name of hiking? | February 20, 2012 |
| Super Ultralight Backpacking Trip | January 13, 2012 |
| The day's high & low temps ... and, where you live | September 15, 2011 |
| ed viesturs book | September 16, 2011 |
| Best defense against the mosquitos? | September 26, 2011 |
| Made in America: What's it Worth to You? | December 20, 2011 |
| Join me in the climb people!!!!! | December 31, 2011 |