John Soares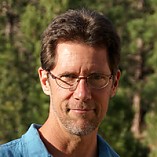 Full Name: private
male hiker
Mount Shasta, CA
Gear Reviews
John Soares hasn't written any gear reviews.
About
I live near Mount Shasta near the top of northern California. It's a very rural area with lots of mountains, streams, glacial lakes, and hiking trails.
I love to hike and do it whenever I can. I write the Northern California Hiking Trails blog, and I'm also the author of two hiking guides published by The Mountaineers Books:
* 100 Classic Hikes in Northern California, third edition
* 75 Hikes in California's Mount Shasta and Lassen Volcanic National Park Regions, revised edition
While I enthusiastically cash my royalty checks for my two books, I make most of my money by freelance writing for college textbook publishers and selling information products for writers. Find out more at ProductiveWriters.com.
Activities
Hiking
Backpacking

Snowshoeing
Tai chi

Vitals
| | |
| --- | --- |
| Height | 6', 0" |
| Weight | 175 |
| Boot/Shoe Size | 12 |
| Jacket/Shirt Size | large |
| Pant Size | 33x32 |