jomebrew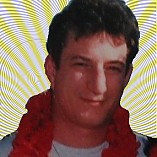 I am a:
58-year-old hiker
Location
: California
Occupation:
Technologist
Activities
Vitals
| | |
| --- | --- |
| Height | 5'10" |
| Torso Length | 22 |
| Boot/Shoe Size | 10.5 |
| Jacket/Shirt Size | XL |
I have never backpacked and don't really have much gear.  I like to hike and have no problem with strenuous and challenging hikes.  Not that I am good at them and I certainly do complain along the way.  I rely on my friends a lot and am lucky to have a few I can completely rely on when I am having some problems on a hike (which has been known to happen).
This August, 2013, I am planning a 9 day backpacking trip in the Sierras with an epic finish of a Summit Mount Whitney.  There will be a lot of firsts on this trip and expect it to be pretty exciting.   I am gearing up now and will be able to review lots of things after.
I walk about 6 miles a day and hike 10 - 15 on the weekends.  I like to make beer and experiences many, many different beers. 
I am very computer and technology savvy.  I like to make slow things go faster to do more.
Gear Reviews (9)
Forums
jomebrew has started 3 forum threads (including 1 trip report) and participated in 5 discussions. View all »