Lester M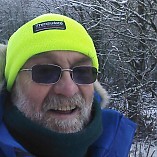 I am a:
hiker
Location
: Scotland, United Kingdom
Occupation:
Happily Retired!
Affiliations: Nope....but Altberg, Buffalo and Helly-Hansen should probably sponsor me, the amount of their gear I've destruction tested, over the years;-)
Activities
Hiking
Backpacking

Mountaineering
Mountain biking

Vitals
| | |
| --- | --- |
| Height | 5'10" |
| Weight | 165 |
| Torso Length | long;-) |
| Boot/Shoe Size | UK9 |
| Jacket/Shirt Size | L/XL |
| Pant Size | M 32w |
50+ years of Backpacking, all over the UK and Europe- more recently in the Californian Sierra.  Favourite places?  Scotland, the Haute Savoie, Pyrenees and Tahoe. 
Pre-MTB off road cycling nut.  Lots of bike touring and racing- nowadays abbreviated to day excursions, due to worn knees.
My goal is to remain fit enough to walk every day, for as long as I can.  Old injuries mean I can no longer rock or ice climb, paddle for long periods, or wriggle out of a cave system.  I also want to wear out all of my outdoor clothing mountain:-)  Some of that stuff is crazy-durable.
I spent many years introducing young people to outdoor pursuits and I still like to tag along with groups occasionally and lead, when appropriate.  I still carry emergency gear, in the hills and am often dismayed, by how often I have to assist poorly equipped folks, with obvious stuff, like a hot drink, hat, or bivvi bag.  Exposure is exposure- in August or December, on the river bank or 3000 feet up a hill.   
Gear Reviews (35)
Forums
Lester M has participated in 13 discussions. View all »